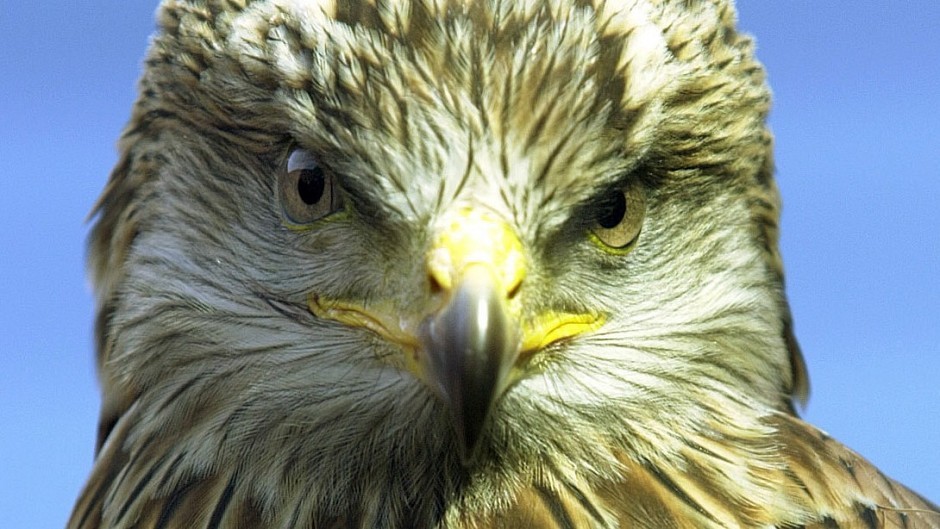 Most species of birds of prey in Scotland are increasing, according to a new report.
The study published by Scottish Natural Heritage (SNH) shows that certain birds of prey such as goshawks, buzzards and sparrowhawks have shown signs of recovery over the past seven years due to efforts to combat persecution, habitat loss and pesticides.
However, not all species have increase and some declines have been "stark". Numbers of kestrels, a once common and widespread bird, have decline and they are now becoming scarce in many part of Scotland.
Gordon Riddle, Scottish Raptor Group coordinator, said there was no clear evidence why kestrels were declining.
"Recent harsh winters may have led to a high mortality, but even before then kestrels were declining," he said.
"It's likely that these changes are due to a combination of factors, including habitat changes with the loss of rough grassland foraging areas and prey availability.
"Secondary poisoning due to rodenticides and the impact of competition and predation from the recovering raptor populations on kestrels may also be factors. A group led by the RSPB is currently analysing the situation."
Measures to protect birds of prey have been stepped up in recent years, particularly efforts to crackdown on illegal poisoning and other forms of persecution.
Earlier this year Kildrummy Estate gamekeeper George Mutch was jailed for four months after being convicted of killing a rare bird of prey and setting traps illegally to kill others.
Last month the RSPB put up a £1,000 reward after capturing two masked gunmen on video targeting a goshawk's nest in the forest at Glenochty, Strathdon, within the Cairngorms National Park.
The worst persecution incident recently was the poisoning of 12 red kites and four buzzards on the Black Isle for which no-one has yet been arrested.
Ron Macdonald, SNH's director of policy and advice, said: "Some birds of prey are faring well – but our report also shows that we still have lots of work to do to make sure that all birds of prey flourish in Scotland."