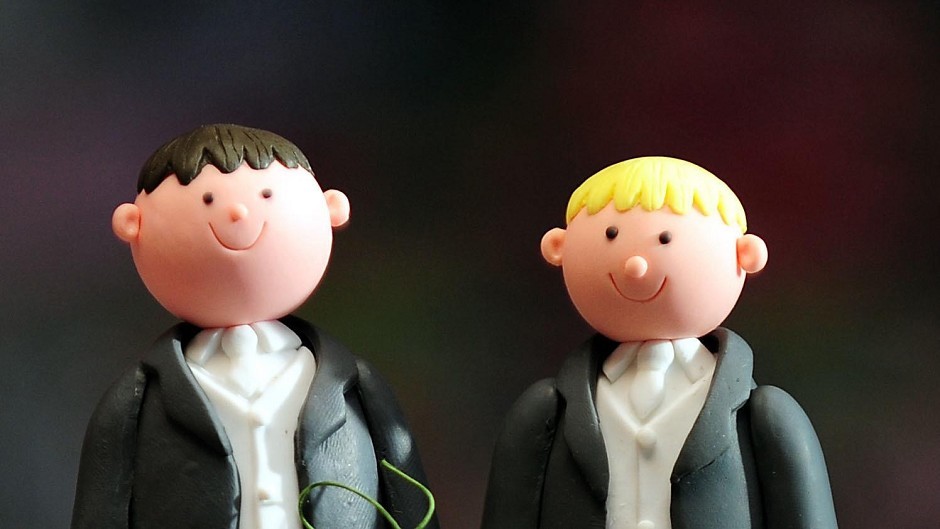 Cameron Brooks
The Church of Scotland has raised fresh fears that ministers could be taken to court and sued if they refuse to marry gay couples.
Kirk officials have warned the organisation could be "vulnerable to legal challenge" in the future on the grounds of discrimination under the European Convention of Human Rights.
The Church of Scotland's legal questions committee (LQC) said the Church and individual ministers and deacons might suffer reputational and financial damage if a case is upheld.
The concerns led to discussions about whether the Kirk, which has around 400,000 members, should stop conducting wedding ceremonies altogether.
But the report concluded that the "benefits of continuing to be involved in marriages outweigh the risks".
Same-sex marriage became legal in December last year and the Scottish Government claims the legislation has safeguards built in to protect people who did not want to conduct blessings.
A recent Scottish Social Attitudes Survey showed 68% of people supported same-sex marriage.
The Kirk's official policy is opposition to gay marriage and would have to change its own rules to give ministers and deacons the choice to conduct ceremonies.
The committee report, which will be considered at the general assembly next month, said: "LQC, on behalf of the Church, has voiced concern that, as the statutory scheme for same-sex marriage might be said to permit discrimination, it could be vulnerable to legal challenge in the future.
"The LQC remains concerned that there is a real possibility of a challenge to the scheme itself and to any body or celebrant who chooses not to become authorised to solemnise same-sex marriage.
"While recognising that Article 9 enshrines the right to freedom of thought, conscience and religion, we are not persuaded by bald assurances that such challenges will not come or, if they do, can be seen off with ease."
A Scottish Government spokesman said: "We have established a robust legal framework so that the position of religious bodies who do not wish to take part in same sex marriage is fully respected.
"The systems for authorising celebrants for opposite sex marriage and same sex marriage are entirely separate and the legislation provides that there is no obligation to opt into same sex marriage.
"In addition, the UK and Scottish Governments worked together to amend the Equality Act 2010 to make it clear that refusing to marry a same sex couple is not a breach of equality requirements."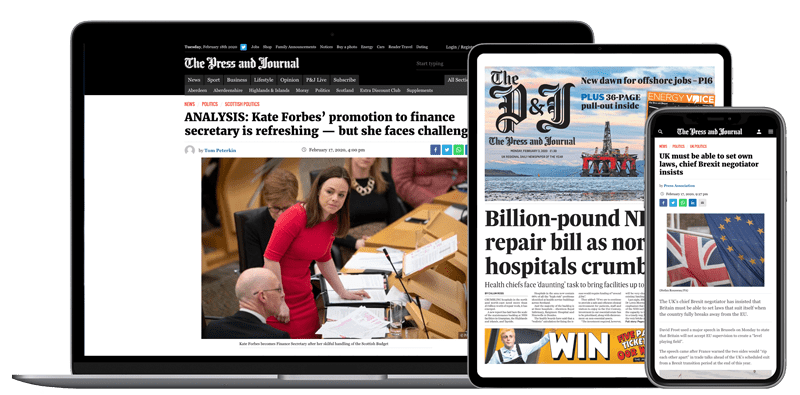 Help support quality local journalism … become a digital subscriber to The Press and Journal
For as little as £5.99 a month you can access all of our content, including Premium articles.
Subscribe