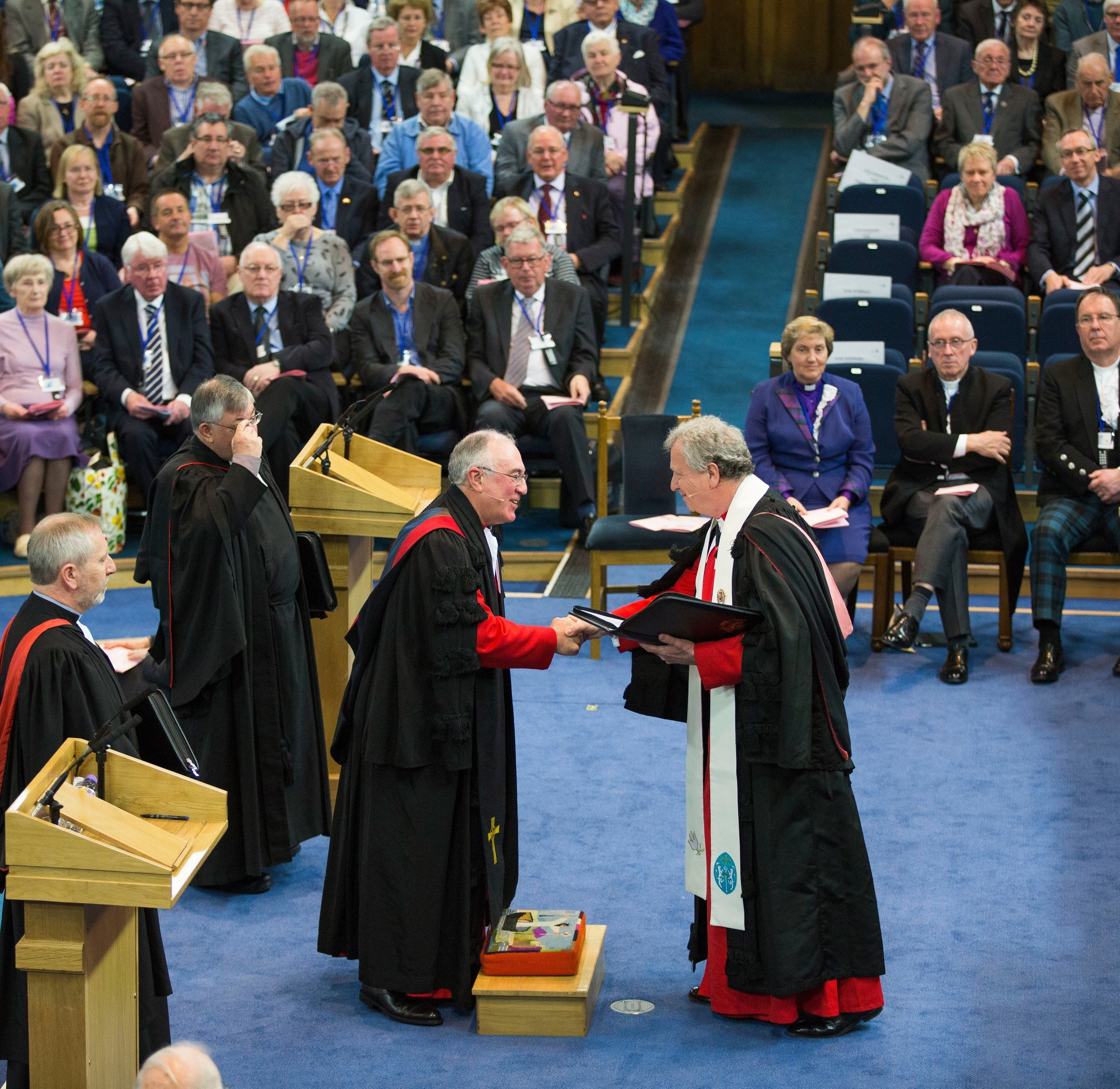 Cameron Brooks
The Church of Scotland's annual General Assembly is underway in Edinburgh.
Outgoing moderator the Very Rev John Chalmers has formally handed over the reins to the Right Rev Angus Morrison, a Highland born and raised minister who was unable to take up the role last year due to ill health.
The 61-year-old has now recovered from prostate cancer and will be the Kirk's ambassador at home and abroad for the next 12-months.
Mr Morrison, who was raised in Glencoe, Oban and used to minister in Stornoway on Lewis, said it was an "extraordinary honour and privilege" to be given the role.
He said his gratitude towards General Assembly commissioners was immense due to the decision last year to ask him to take up the post in 2014/15.
Mr Chalmers presented the new moderator, who leads the congregation at Orwell and Portmoak Parish Church in Perth and Kinross, with a ceremonial ring and cross.
First Minister Nicola Sturgeon attended the formal opening ceremony in the building on the Mound which used to be home to the Scottish Parliament until 2004. The SNP leader took part in many debates from the floor of the handsome chamber where around 900 ministers and elders have gathered.
Senior judge Lord Hope of Craighead is this year's Lord High Commissioner – the Queen's representative at the General Assembly – and read out a letter from the monarch.
Addressing commissioners, he joked that he belonged to a select group of people whose surname "meant something".
Lord Hope's address focused on World War I and II, reflecting the themes of hope and fear, and acknowledged that the assembly would be discussing many issues that were contentious – a nod to the gay clergy debate.
"I know that in the week to come you have many important matters to discuss," he said.
"Some of them are difficult and strong and sincere views are held on different sides of the argument.
"That should come as no surprise but I feel sure that, as has been your time honoured custom, your deliberations will be tackled throughout with thoughtfulness and courtesy."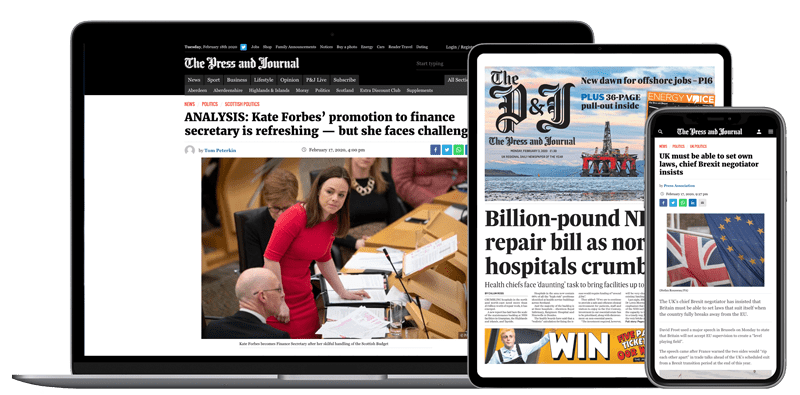 Help support quality local journalism … become a digital subscriber to The Press and Journal
For as little as £5.99 a month you can access all of our content, including Premium articles.
Subscribe