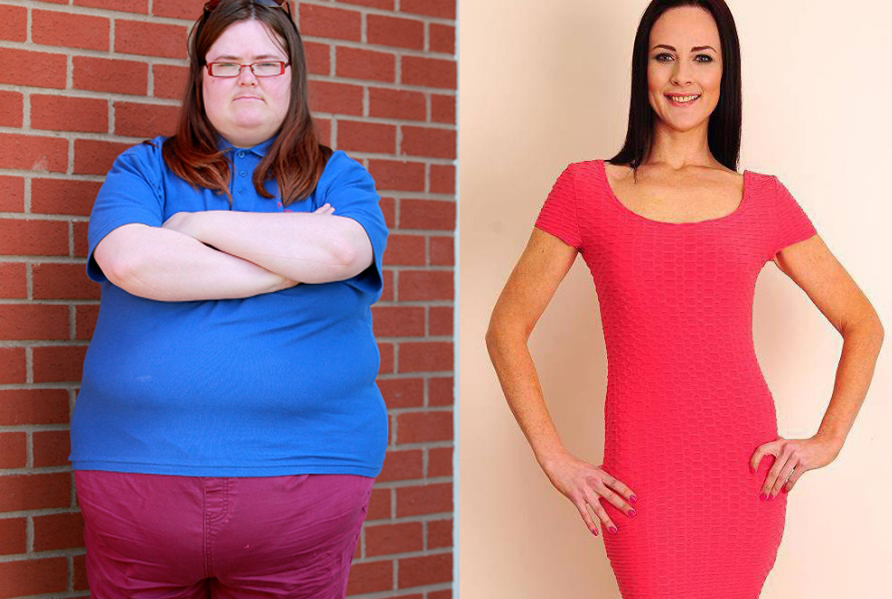 A picture of a Scots woman who has learning difficulties has been used to advertise scam diet pills  – even though she has never taken them in her life.
Kirsty Kennedy, 30, who featured in a Channel 5 documentary earlier this year about being overweight and jobless discovered her photo on a scam diet site.
Ms Kennedy, who weighs 22 stone, appears on the site as Sarah Wright, aged 31, from Essex who lost 98lbs with this miracle "skinny pill".
Next to her sits an "after picture" of a size six woman who is believed to be Taryn Wright, from Essex.
Ms Wright featured in a story in a national newspaper's website about losing weight after splitting up from her husband.
Neither of the women have used the Ultra Ketone System and Cleanse Xtreme which the website is advertising.
Ms Kennedy, of St Ninians in Stirling, has recently passed her driving test and is applying for jobs.
She said: "That's ridiculous. The other woman doesn't even look like me.
"I'm not a size six and I haven't lost 98lbs – I wish I had."
The scam site, which claims to belong to Women's Health magazine, states: "Sarah Wright, a 31 year old divorcee from Essex, claims that being married made her fat and since getting divorced she has lost an incredible 98lbs just as a result of using a new diet known as Ultra Ketone System and Cleanse Xtreme."
The site also claims Sarah went from a size 10 to a size 20 during her marriage, but used the slimming pills during her divorce to slim to a size six.
It adds: "Our top research team found this diet is completely natural, organic and completely healthy!"
The website uses a cover shot of Women's Health magazine and an endorsement from a fictitious health and diet writer.
It also offers an "incentive" where dieters can purchase a  free trial of the slimming tablets at a cost of just £2.95 + £3.95 postage and packing.
However comments on the real Women's Health website show many have taken up this offer – only to find large sums of money has been taken from their bank or credit cards.
Women's Health Magazine stated on its real site: "You may have seen websites purporting to be Women's Health UK selling dietary and weight loss supplements.
"Please be aware that these websites are not connected with Women's Health in any way and we do not promote or endorse any dietary supplements of this nature."
A spokesman for Hearst Magazines UK said: "We are appalled that the good name of Women's Health has been associated with this fraudulent activity.
"Women's Health is not in any way connected to this fake company or the products it claims to sell.
"We have instructed private investigators TM Eye who are working with the Met's fraud team and their new IP Crime Unit to identify and prosecute those responsible for this scam."
If you come across a scam website, you can report it to Action Fraud on 0300 123 2040 or at www.actionfraud.police.uk/report_fraud.