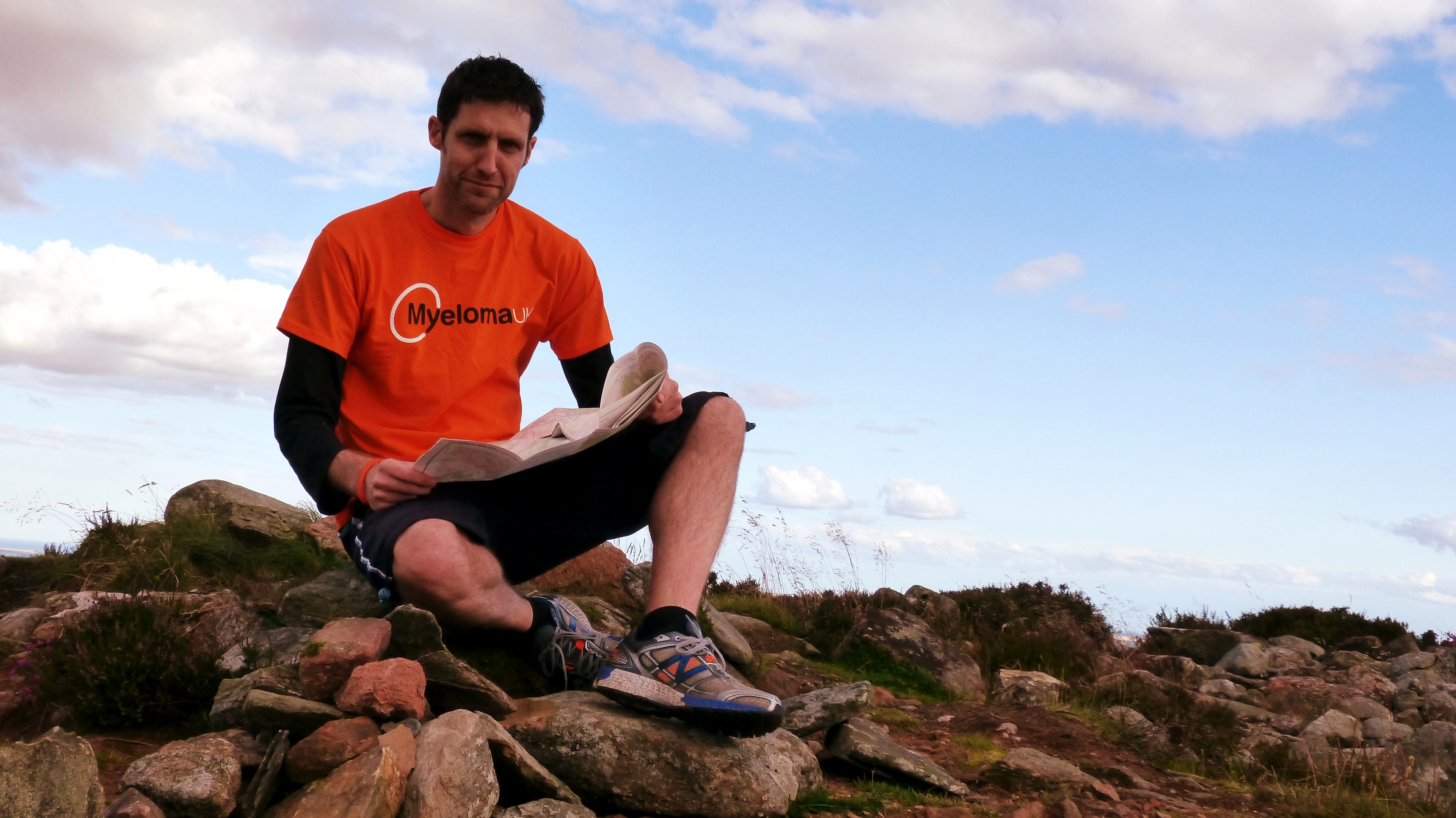 Librarian David Main spends his working life looking at unusual words but one small seven-letter word had completely passed him by.
That is until a close friend and colleague was diagnosed with myeloma – a little-known, but devastating cancer of the bone marrow.
John Blackburn was in his final month of a 43-year career as librarian in the Lancashire town of Chorley when he was diagnosed with multiple myeloma.
Despite bravely battling the condition for a number of years – even writing a book about the challenges he faced as an inspiration to other patients – he lost his battle with the disease aged just 64.
His plight inspired David, who now works at Aberdeen Central Library, to run 220-miles from one side of Scotland to the other.
David said: "As he approached his retirement, and with just one month left to go, John was diagnosed with multiple myeloma.
"Despite bravely battling with his condition for a number of years – this previously rarely-heard word had reached out and taken away the finest defender of the English language you could ever hope to meet.
"As an amateur runner, I always wanted to do some kind of charity run in John's memory – I was just never sure what.
"The only thing I did know was that I wanted it to be big and a little different."
Now David's gruelling quest to run the widest possible coast-to-coast route in Scotland is underway.
He set out from the most westerly point on the UK mainland – the remote Ardnamurchan peninsula – on Saturday.
His route, which he hopes to complete in nine days, will take him through the Highlands and the Cairngorm mountains until he arrives at the most easterly point, Keith Inch at Peterhead, on Sunday.
All funds raised through the epic journey will be donated to charity Myeloma UK.
David said: "I'm doing My Big Run in the hope that I can raise some 'big' money for Myeloma UK.
"The charity offered invaluable support to John and his family at a time when it was needed most and there remain lots of current and future patients who will benefit from their work."
Around 4,800 people are diagnosed with myeloma in the UK each year and yet it remains a little-known form of the disease.
Unlike many other cancers, myeloma does not appeaer as a lump and can therefore remain undetected for some time.
The condition causes a range of complications including bone damage, bone pain and fractures, kidney impairment, anaemia and fatigue.
There is currently no cure but there are many very effective treatments and many patients live with myeloma for years.
Myeloma UK is the only organisation in the UK dealing exclusively with this type of bone marrow cancer.
The charity provides information and support to sufferers and their families, improves standards of treatment and care through research, education, campaigning and raising awareness.
You can support David's cause, and keep up to date with his progress by visiting www.myrunningwebsite.uk
To find out about the disease and the charity's work visit www.myeloma.org.uk.