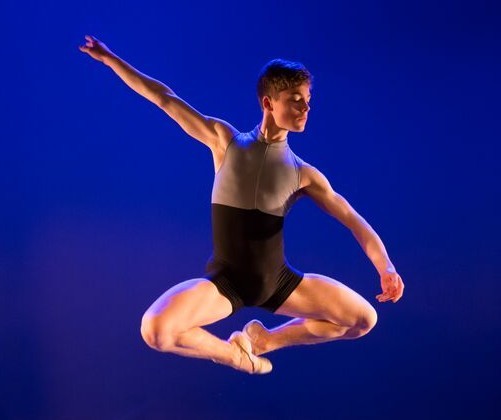 An Aberdeen teenager is poised to take part in a prestigious dance competition which has launched the careers of dozens of professional dancers.
Harris Beattie, who trains at the city's Danscentre, will go up against 80 other dancers from all over the world for a place in the final of this year's Genee International Ballet Competition in London.
The 16-year-old former Cults Academy pupil has already made quite a name for himself in the world of dance.
He became a rising when he stepped in to the coveted West End role of Billy Elliot at the age of just 13.
Earlier this year, he was also named joint winner of the Royal Academy of Dance (RAD) 2015 Phyllis Bedells Bursary, having triumphed over dancers from around the globe.
Now Harris is gearing up for his next big challenge.
He will be one of just a few Scottish entries, and one of the youngest, taking part in the contest which is named after RAD's first president Dame Adeline Genee.
Started in 1931, the competition launched the careers of Royal Ballet stars Steven McRae and Francesca Hayward, and past winners have gone on to work for some of the best ballet companies in the world.
The semi-finals take place on September 16 and 17 at Stratford Circus Arts Centre, with the final at Sadler's Wells on September 19.
Before that, Harris will spend five days working with top professionals choreographers and teachers.
The semi-finals decide which 12 dancers go on to compete for the bronze, silver and gold medals on the Sadler's Wells stage.
Competitors will also contend for the Choreographic Award and the Margot Fonteyn Audience Choice Award.
Harris – who begins his studies at the Rambert School of Ballet and Contemporary Dance in London this year – has been training relentlessly throughout the summer.
The young dancer said he was "very excited" to be involved in the event.
If he gets through to the final he will perform one classical solo from famous repertoire, a new piece of choreography and the "Dancers Own" variation.
Harris' variation has been choreographed by Danscentre co-principals Karen Berry and Michelle Whyte.
A further three medals are usually awarded in male and female categories and medalists also receive prize money of up to £5,000.
Audiences at home can get involved and show support by following this link
http://www.rad.org.uk/achieve/the-genee/genee-2015/genee-live