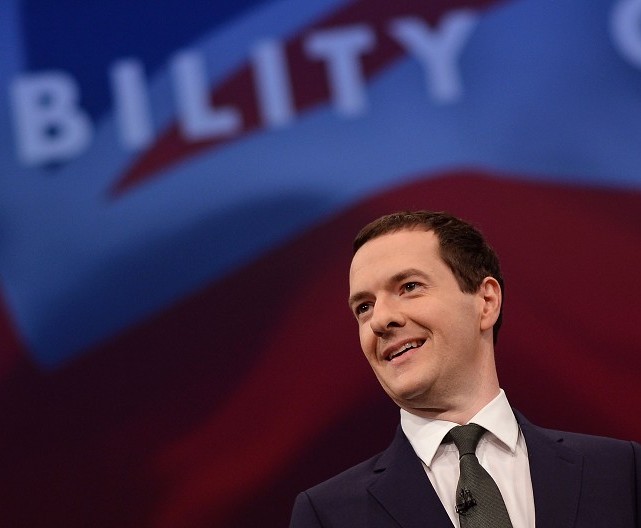 George Osborne has announced English councils will be handed control of business rates – prompting calls for the Scottish Government to follow suit.
The chancellor hailed the "biggest transfer of power to our local government in living memory" as he unveiled the policy at the Tory party conference in Manchester.
Under the "devolution revolution", councils will be able to keep the money they raise, rather than send it on to London for redistribution.
In addition, they will have the authority to cut rates, and – significantly – elected mayors in big cities will be allowed to add a premium to rates to pay for major infrastructure projects.
After the announcement, which does not apply north of the border, the Convention of Scottish Local Authorities urged the SNP administration to look at allowing councils to increase rates.
A spokesman said: "Cosla, in its local government funding review, set out a strong case for fiscal autonomy and as part of that called for the localisation of business rates.
"We have called on the Scottish Government to undertake joint work with us to understand the full benefits and implications of localisation in Scotland."
But a spokesman for the SNP administration at Holyrood said Scotland already had the "most competitive tax environment" in the UK.
"The chancellor's proposals will not change that," he added. "Scottish councils already retain all of the business rates they collect and the power to reduce business rates bills is being devolved this month.
"In contrast to UK Government funding of English councils, the Scottish Government has treated councils very fairly, with a total settlement this year of over £10.85billion.
"We are keeping business rates arrangements under active review, building on our improvement plan ahead of the 2017 revaluation."
Elsewhere in his speech, Mr Osborne told delegates the Conservatives were now "the party of work, the only true party of labour".
He said Jeremy Corbyn's Labour had "completely abandoned" working people as they lurched "off to the fringes of the left".
But shadow Scottish secretary Ian Murray said the chancellor would "fool no one" north of the border and said the Tories would pay the price at the ballot box in May's Scottish elections.
Shadow chancellor John McDonnell said Mr Osborne did not live in the real world.
He added: "He spoke of slaying dragons more than he spoke of how working people in the north-east, who feel abandoned by this Tory government, are seeing their industry and way of life under attack."
SNP deputy leader Stewart Hosie branded the speech a "stunning admission of Tory failure on the economy" and an act of "extraordinary political hokey-cokey" by a chancellor who gives with one hand while taking far more with the other.
"The Tories remain wedded to their failed austerity experiment and have now trapped Labour into joining with them," he added.