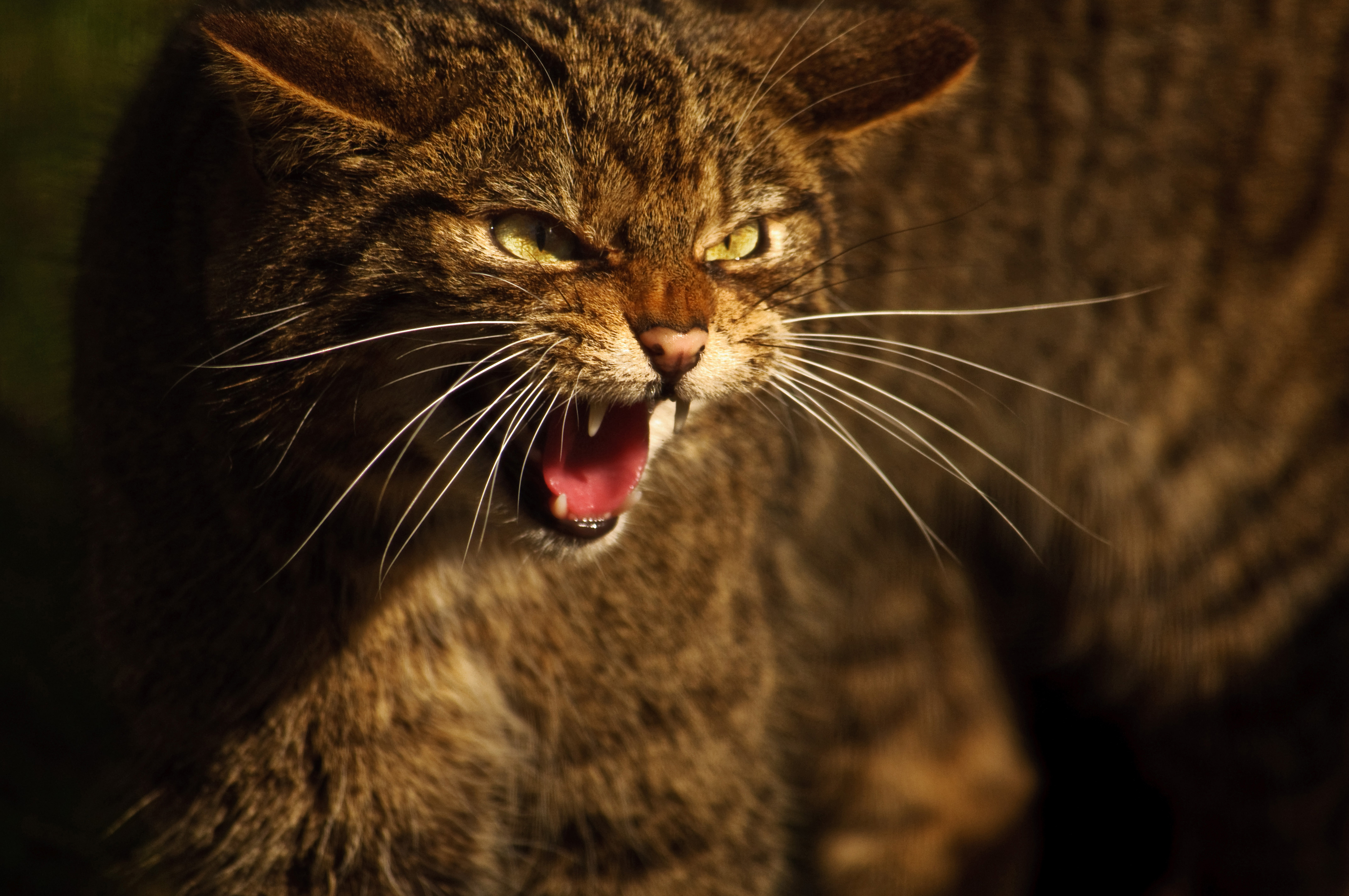 A group committed to safeguarding one of Scotland's most iconic wild animals has warned a council-backed action plan to save the species could contribute to its extinction.
Aberdeenshire Council's infrastructure services committee agreed last week to support the work of the Scottish Wildcat Action Project as it tries to save the animal from being wiped out.
Estimates suggest the number of elusive creatures could be as low as 40 in their Highland homelands due to loss of habitat, interbreeding with feral and domestic cats and feline diseases.
Wildcats are found in the Highland border of Aberdeenshire, including the Strathbogie area, Upper Deeside and Donside.
Part of the action plan being delivered by Scottish Natural Heritage (SNH) through the Scottish Wildcat Action Project includes a conservation breeding programme.
But Wildcat Haven has warned this would take the animals away from their natural environments in the great outdoors – and ultimately contribute to their end.
The group is currently working to establish an area of land in Ardnamurchan, a 50-square-mile peninsula in Lochaber, for the animals to prosper in their natural habitat.
Director of Wildcat Haven, Emily O'Donoghue, said breeding and reintroduction projects in other parts of Europe had a "terrible success rate".
She warned that backing the plan could "contribute to the extinction of wildcats".
"The action plan focuses on removing some of the last pure wildcats from the wild and placing them in captivity," she said.
"Wildcat Haven is completely opposed to this and instead we are working hard to conserve the wildcats where they belong which is in the wild.
"Wildcat Haven has been contacted by a number of Aberdeenshire residents requesting that we help to stop their wildcats being taken into captivity."
The Royal Zoological Society of Scotland (RZSS) – which is leading Scottish Wildcat Action's breeding programme – said it would be working both in the wild and in the Highland Wildlife Park on the scheme.
Dave Barclay, a cat conservation officer for the RZSS, said: "What makes Scottish Wildcat Action unique is that it is working both in the field and on a complementary conservation breeding for release programme, based at RZSS Highland Wildlife Park.
"The situation facing the Scottish wildcat is so severe that we believe that both approaches are essential to secure the species' future.
"Examples of conservation breeding and release can be seen across the globe with many species only existing in the wild because of this approach.
"RZSS staff will be working closely with land managers and communities across Scotland to find a small but suitable number of wildcats that will act as the foundation for a robust and viable captive population, suitable for future release.
"These animals will be housed in large-scale, natural enclosures at the Park (and in various partner locations) away from public view, and the cats' natural, wild behaviours will be encouraged to both increase the chances of breeding success and prepare cats for future release."
Chairwoman of Scottish Wildcat Action, Eileen Stuart, said she welcomed the council's backing for their project.