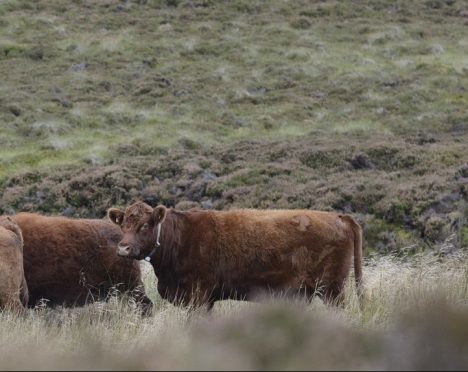 Police are hunting poachers believed to responsible for the deaths of two cows and a calf on a Scottish farm.
A farmer near Wateryetts, Lochwinnoch, discovered the animals dead near the entrance of one of his fields.
The grim find came just one day after he had spotted a suspicious green Land Rover Defender nearby in the early hours of Saturday, January 2.
At 1pm the next day he returned to the area nothing was amiss but then two hours later he found his two Red Luing cows and a Red Luing calf dead.
A police spokesperson said: "The farmer stated he had seen what he believed to be poachers in the area the day before.
"He also stated the calf had what appeared to be tears/cuts to its throat/neck area, and that the ground was badly churned around the cattle, as though they had been running trying to protect the calf from something and they were also covered in mud.
"Evidence suggests the cattle have died as a result of stressed induced by poachers/dogs within the field."
Police are now conducting door to door inquiries on neighbouring farms.
Anyone with information is asked to contact Police Inspector Cassie Glass at Johnstone Police Office on 101 or Crimestoppers, anonymously, on 0800 555 111.