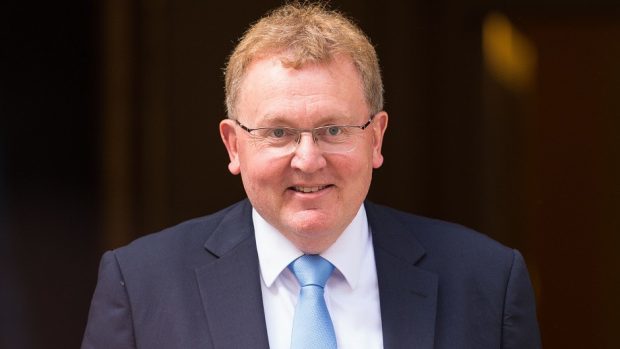 Scottish Secretary David Mundell will visit Mozambique next month to boost the North Sea oil and gas industry and promote links with Scotland.
The Tory frontbencher's trip is part of a drive to forge a new trading partnership between Aberdeen and the town of Pemba.
He will formally announce the move in the Granite City tomorrow where he will meet council and offshore industry representatives.
Aberdeen has longstanding links with Mozambique and wants to build on that with a formal memorandum of understanding.
It will be underpinned by an action plan designed to help Pemba, in the north-east of the country, create a local oil and gas hub based on the Aberdeen model.
Ahead of the visit, Mr Mundell described Aberdeen's link-up with Mozambique as "a win-win for both sides".
He added: "Mozambique can learn a huge amount from Aberdeen's oil and gas hub model, and its associated experience and expertise.
"This deal will also bring fantastic opportunities for British companies working in the Scottish oil and gas sector to win new contracts supporting Pemba's growing offshore
industry.
"It will be a great honour to visit Mozambique to help push forward the deal between Pemba and Aberdeen."
Aberdeen City Council leader Jenny Laing said the trip would help reinforce the commitment of the UK to supporting Aberdeen and its industries.
She added: "There are huge opportunities in the oil and gas fields off Mozambique.
"This link between Aberdeen and Pemba will help the government there develop their potential, while providing opportunities for companies here to export their products,
protecting and creating jobs in the north-east and beyond."
Mozambique contains huge reserves of offshore natural gas, and is expected to become a major global producer in coming years.
The council, which has been driving the initiative, has been awarded a £120,000 grant from the Foreign Office to help draw up the action plan for the Pemba hub.
During his Aberdeen trip, Mr Mundell will visit subsea services provider Bibby Offshore.