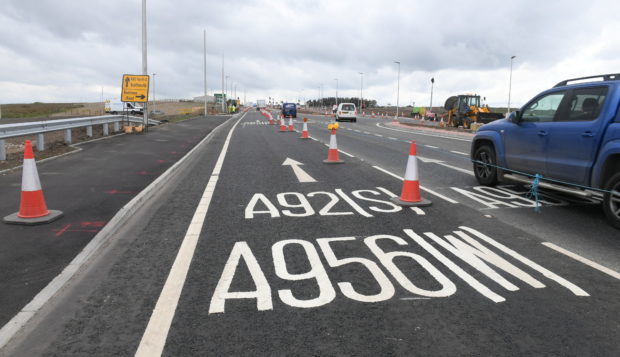 A large section of the A90 will be renamed and brought under council control next year.
The stretch between Stonehaven and Blackdog will become part of the A92 following the opening of the Aberdeen bypass – which will take on the A90 name once it is completed.
The de-trunking means that Aberdeen City Council will become responsible for 11 miles of the road between Charleston and Blackdog from April.
This will include gritting, lighting and repairs, which are currently under the remit of Transport Scotland.
Investigations are ongoing to determine how much the change could set the local authority back.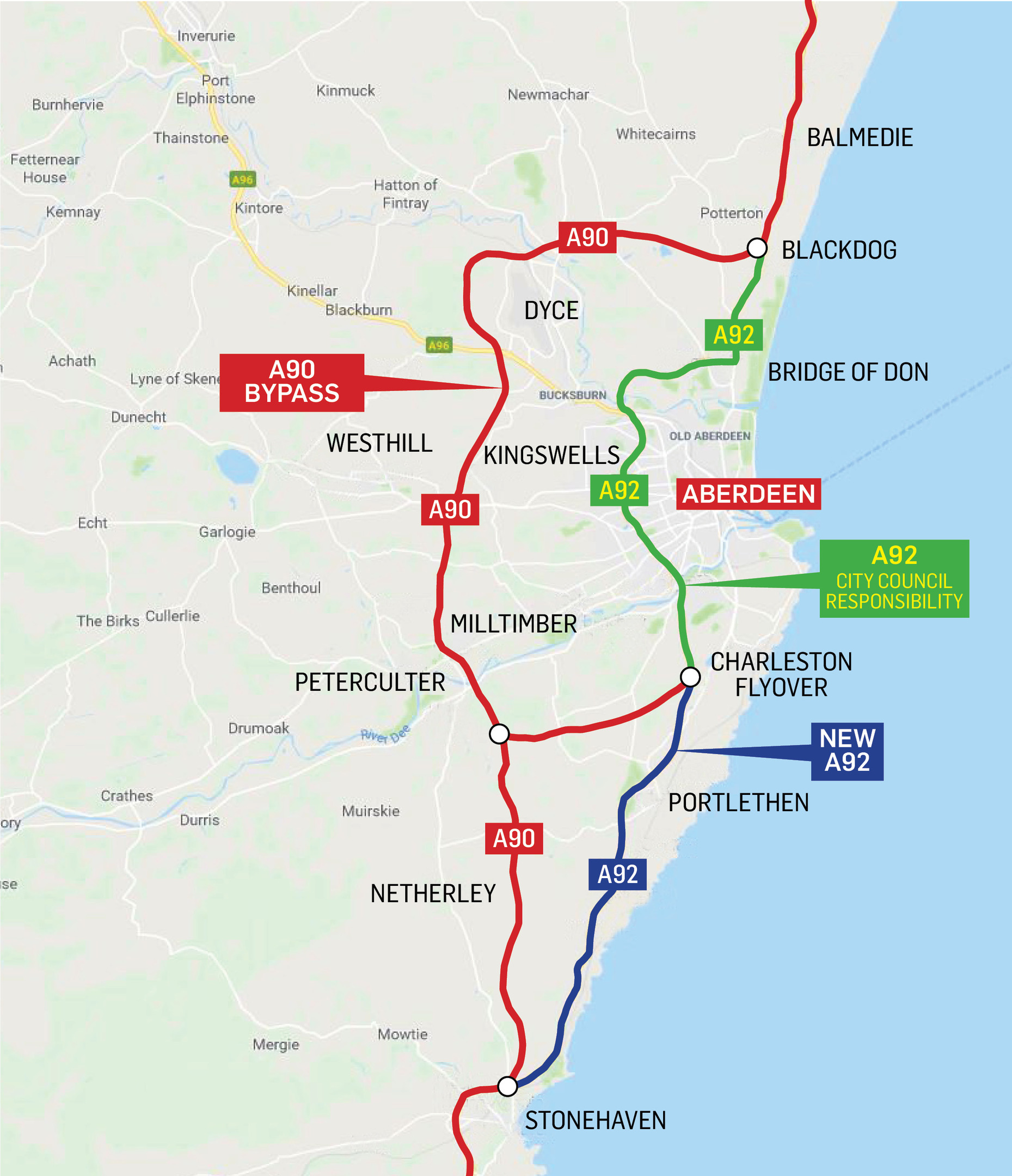 A city council spokesman said: "The existing trunk road is being de-trunked by Transport Scotland to Aberdeen City Council.
"Council officers are currently undertaking a conditions survey of the state of deterioration of this stretch of road.
"The cost implications will be determined at the end of that process."
Work has already begun for the rebrand, with black-out road signs in place and markings for the A92 on the Charleston flyover.
Operations spokeswoman for the city council SNP group, Jackie Dunbar, said: "It comes as no surprise that the road will be de-trunked following the completion of the AWPR.
"This will obviously put responsibility for both general maintenance and gritting back in the hands of the city council and we should be well prepared for this."
The AWPR is expected to be completed by autumn and Transport Scotland has warned of further disruption near Blackdog this weekend as construction enters its final phases.
An overnight convoy will be in place from 10pm until 6am on both Saturday and Sunday nights, with a contractor escorting motorists through the works at 10mph.
A Transport Scotland spokesman said: "These traffic management measures on the A90 at Blackdog will enable the contractor to undertake necessary lining works.
"These works will bring drivers into close proximity with road workers, so we would also like to encourage road users to apply more caution than usual when driving through or nearby this section of the A90.
"Anyone planning to use the A90 at Blackdog during this period should build in the possibility of a short delay so that they can reach their destination on time.