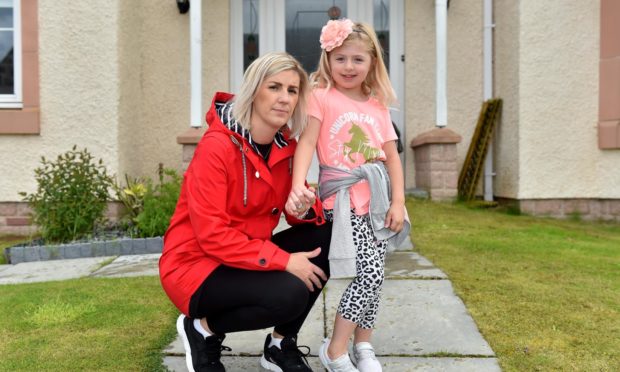 Parents' pleas for Aberdeenshire Council to reinstate a much-missed school bus service have been dismissed by councillors.
Families in Kingseat were told shortly before schools returned their children now face a 30-minute walk to Newmachar Primary School as their bus service had been scrapped.
The council cancelled it because the journey along a path between the community and the school was determined to be safe, and the distance was within two miles.
That decision has dismayed some parents, who nonetheless have concerns about the safety of children using the path.
Parents in 'forgotten community' say children face walking more than a mile after council cancels school bus
And a petition calling on the local authority to bring back the school bus attracted more than 320 signatures.
It was started by Kingseat resident Jade Todd, mother of Newmachar Primary pupil Gracie, who told councillors of local concerns during a meeting of the Garioch Area Committee yesterday.
Councillors, however, voted by eight votes to six, with one abstaining, to agree with officers' recommendations the removal of the service should be endorsed.
The motion to accept the scrapping of the service was put forward by Councillor Marion Ewenson.
Parents' pleas fail to sway officials as councillors urged not to bring back axed north-east school bus
An alternative proposal put forwarded by Councillor Martin Ford – which attracted six votes – asked councillors to agree officers had correctly applied policy at Kingseat but also included a request to look into the future provision of a public service bus, endorse suggested improvements to the pathway between Newmachar and Kingseat, and ask officers to give further consideration to a pedestrian crossing at Hillbrae Way.