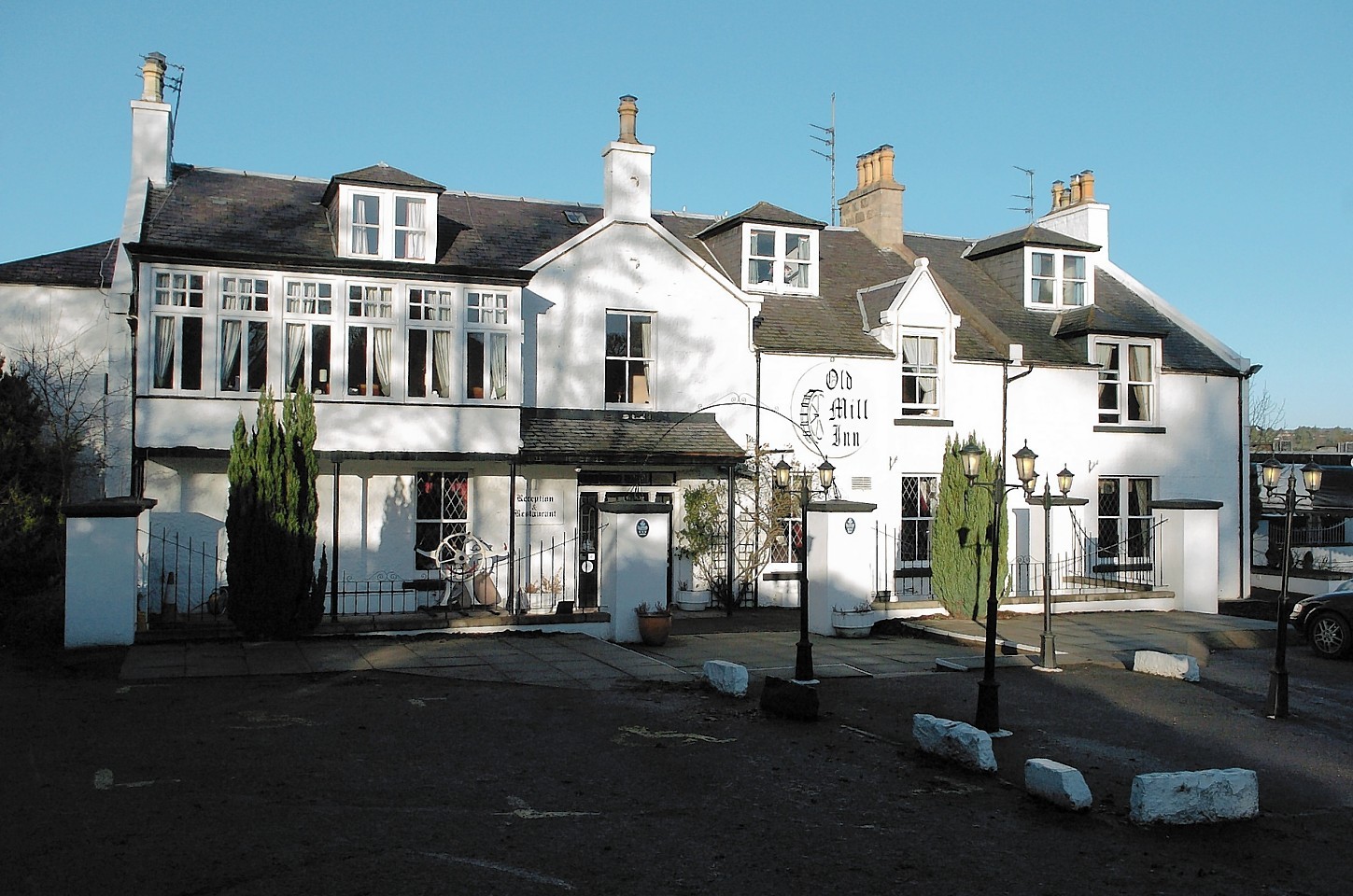 The future of a historic north-east watering hole was hanging in the balance last night after plans to convert it into a worker's hotel for bypass contractors hit a stumbling block.
Developer Digs2Go had been seeking planning permission to turn the Old Mill Inn, at Kirkton of Maryculter, into a makeshift village for 260 workers on the 28-mile Aberdeen Western peripheral Route (AWPR).
However, contractor Aberdeen Roads Ltd put its talks with the firm on hold last week, while it explores an alternative proposal to house employees at a 400-person site at Craibstone.
Now locals say they fear the Old Mill Inn will be left to fall into a state of neglect if the Digs2Go plans are abandoned.
Michael Saunders, managing director of the company, previously said that once the bypass was complete the inn would reopen as a bar, hotel and restaurant.
However, last night he said the future of the site was uncertain and the scheme could not progress without Aberdeen Roads Ltd's backing.
He said: "If there is no need for accommodation then we will have to find an alternative use, and no one knows what that might be.
"We're very keen to progress with the Mill. We can't do that without the support of the AWPR team."
Mr Saunders added that he had been working to address concerns raised by locals about a 292-space car park proposed for a field opposite the hotel.
Robin Baxter, vice-chairman of the North Kincardine community council, said: "The community is very concerned about the future of the Old Mill Inn.
"It has been the focal point of the community for many years and obviously everybody hoped that if the go-ahead was given (for the workers hotel) there would be a possibility that things there could continue over time."
Maryculter resident, Austin Hand, 65, said the local community did not want the AWPR workers to be housed at the site, but would be sorry to see the inn close its doors permanently.
"If it reopened and was open to the community we would probably enjoy going back. We were all disappointed it was shut down," he added.
A Transport Scotland spokesman said: "We are aware that Aberdeen Roads Ltd has investigated a number of potential sites for accommodation purposes."