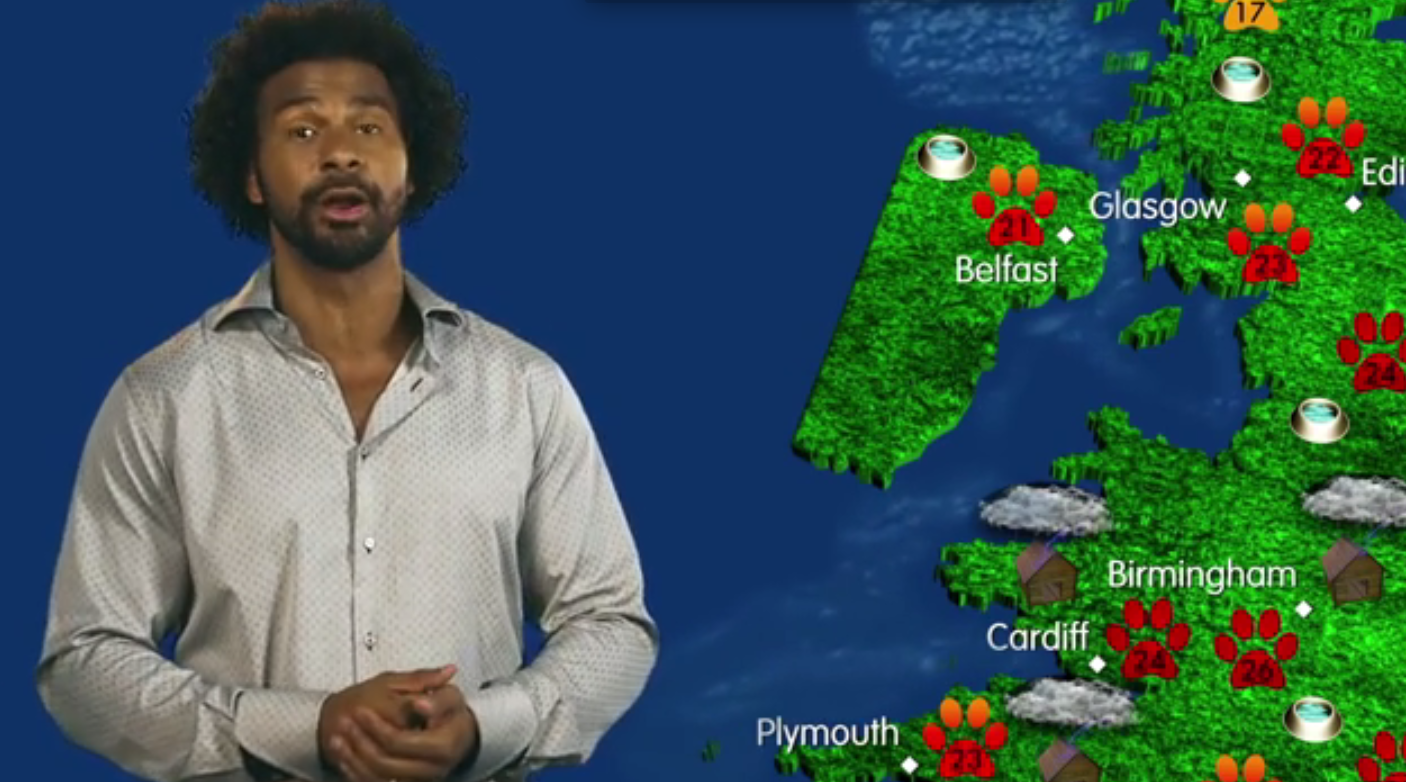 Former boxing champion David Haye has thrown his weight behind a campaign to make dog owners aware of the dangers of leaving their pets in the car.
The heavy weight champion has presented a weather broadcast to highlight the climate-related dangers dogs face during the hotter, humid – and stormy – summer months.
Using a bespoke temperature risk scale developed by a veterinary expert, Haye pinpoints the regions of the UK where dogs would be most at risk.
Commenting on his debut as a canine weather forecaster, he said: "I've been a two weight world champion and fought in front of millions but being a weatherman for dogs is definitely a first.
"However, as a dog lover and owner I know too well the hazards our four legged friends face on a hot day."
Based on this weekend's forecast, almost one million dogs have been identified as being in "very high risk" temperature zones.