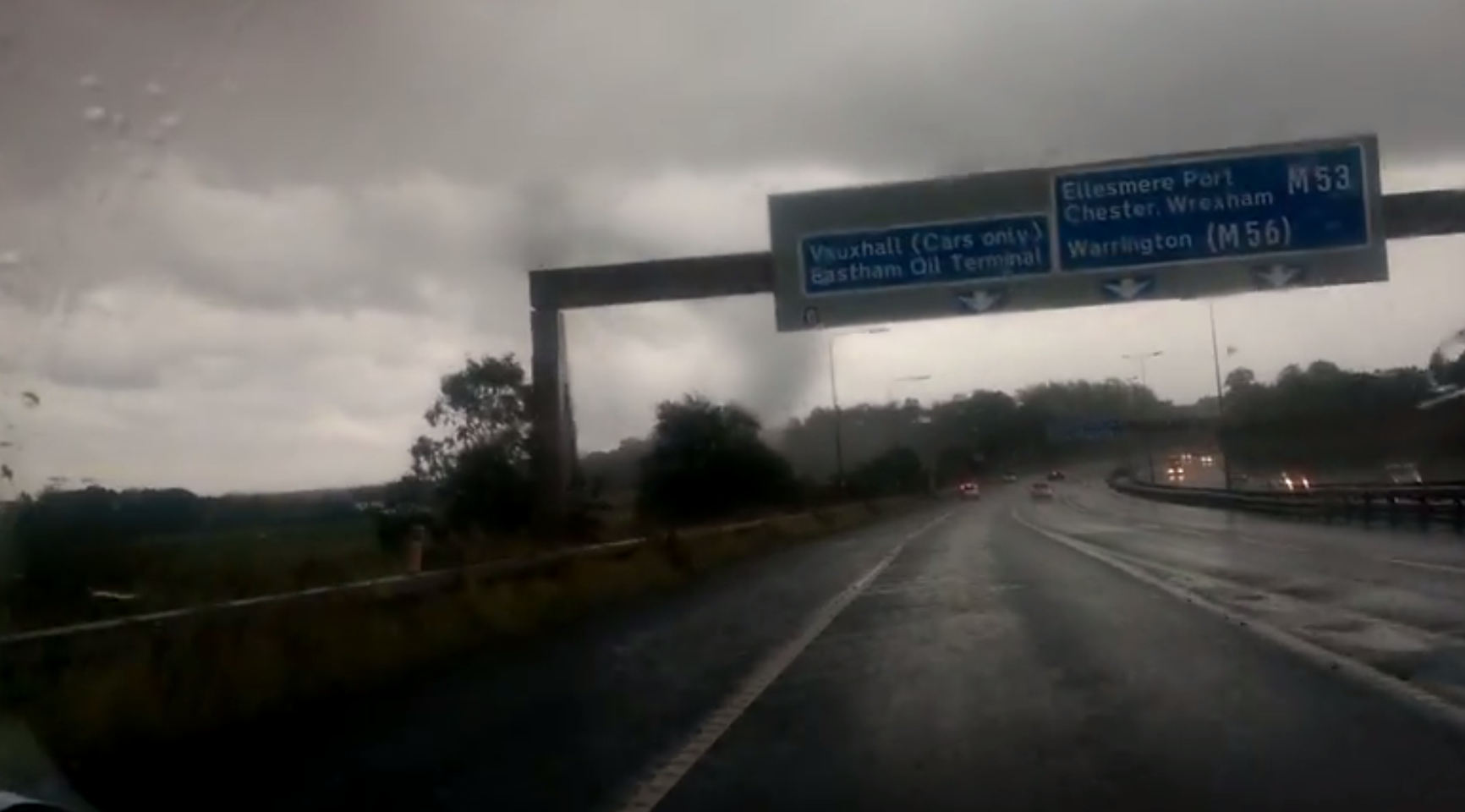 The moment a tornado was spotted forming over the M53 motorway in Wirral, England has been captured on video and shared online.
The footage was uploaded to YouTube by Matthew Hughes after he saw twister blowing across the motorway near junction 6 by Vauxhall motors.
The Met Office said: "Although it is unusual that we obtain footage of a tornado in the UK, it can occasionally occur, and this sighting is a tornado."
The bluster arrives amid a week of harsh weather conditions throughout the UK.