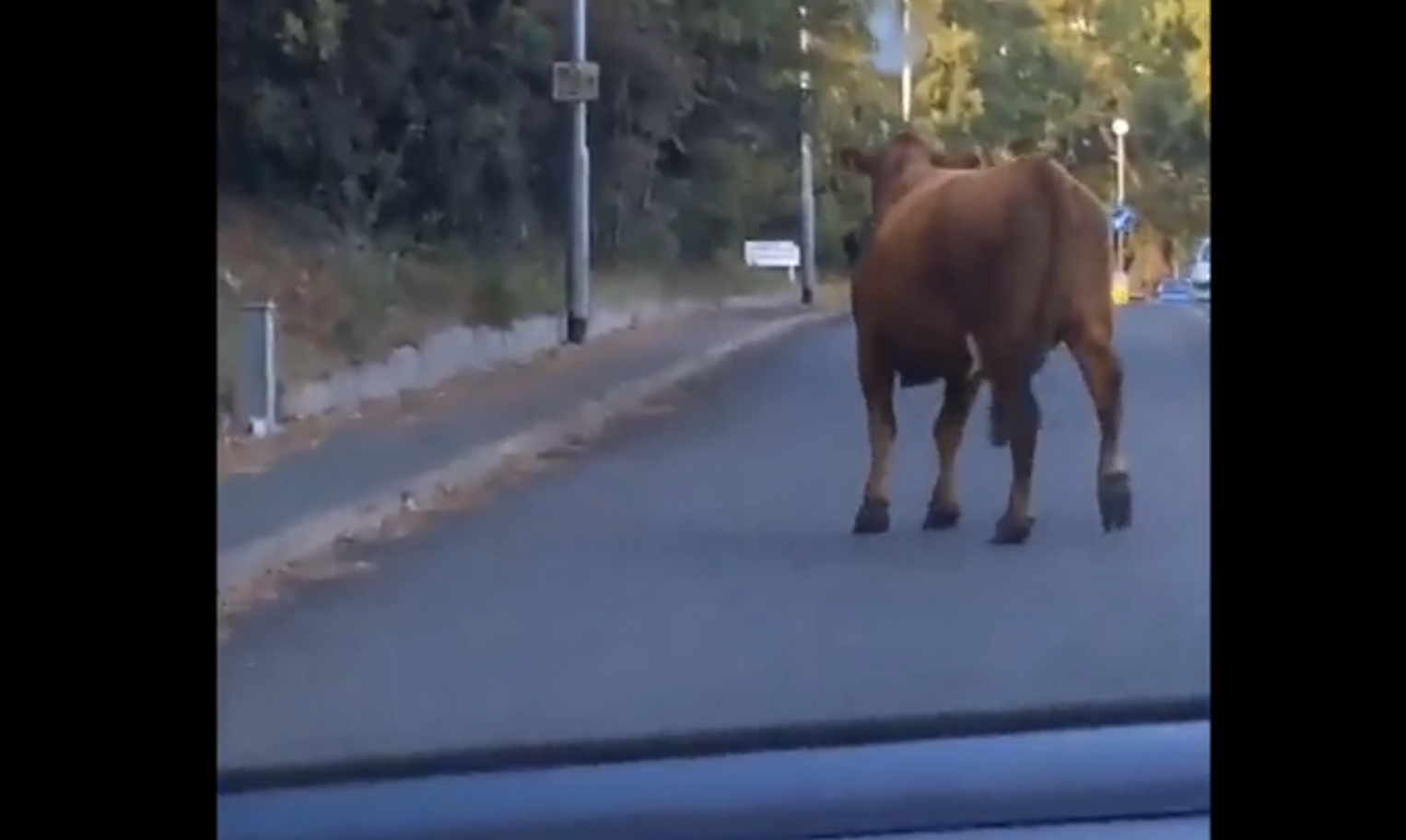 Two cows were shot dead after they escaped from a nature reserve in Norfolk on Saturday afternoon.
Armed police killed the cattle in the "interests of public of safety" while a helicopter was brought in to find a third runaway from Norwich Livestock Market.
A Norfolk Police spokesman said: "In the interests of public safety, once police had consulted with the farmer who owned the animals, the pair were destroyed by trained firearms officers."
The moment one of the escaped cows was spotted on a road in Norwich has been captured on video by a passer-by, showing the distress the incident caused.
Chloe Smith, MP for Norwich North, said: "People in Norwich have mixed reactions because it was, to say the least, surreal.
"It's really not obvious what was the right thing for the farmer and the police to do other than keep the road safe and act as quickly and humanely as possible."
The havoc led to traffic chaos in the area as roads were closed to aid the hunt.