A cow that fell 20ft down a hill had to be rescued by firefighters after it ended up stuck on a roof-top patio.
Crews said the astonished home owner thought he was being burgled when the large Fresian crashed onto a terrace over his garage near Halifax, West Yorkshire.
They called in a vet to sedate the animal and then winched it to safety with equipment borrowed from a local farmer.
Technical rescue officer for West Yorkshire Fire & Rescue, Lee Benson, said: "It was a very effective rescue, but it took quite a bit of organising. I would say the cow had fallen about 20 foot onto the concrete terrace – but, miraculously, it was unharmed.
"The owner of the house heard a bang and thought he was being burgled, but then opened his curtains and found a cow on the roof."
He said the crew, from Cleckheaton, used the farmer's telehandler to lower the animal, which was taken back to its field on a trailer after the three-and-a-half hour long operation.
Mr Benson said the cow had fallen from a field above the house, on Staups Lane, near Shibden, Halifax, on Saturday morning.
"It was one of the most bizarre animal rescues I have been to," he said.
"You don't see this sort of thing every day, but it ended well."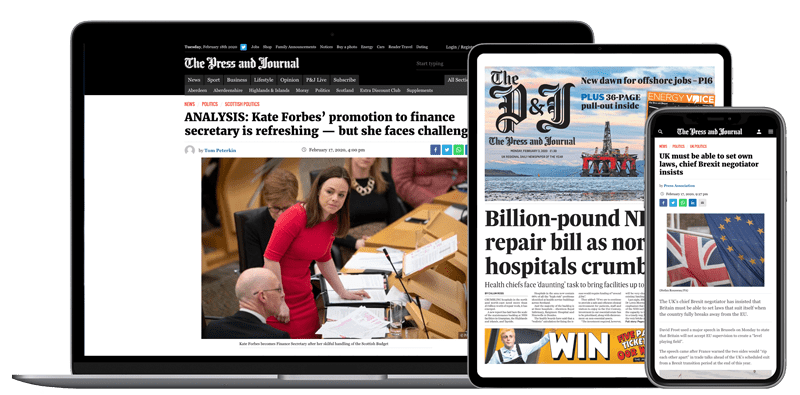 Help support quality local journalism … become a digital subscriber to The Press and Journal
For as little as £5.99 a month you can access all of our content, including Premium articles.
Subscribe