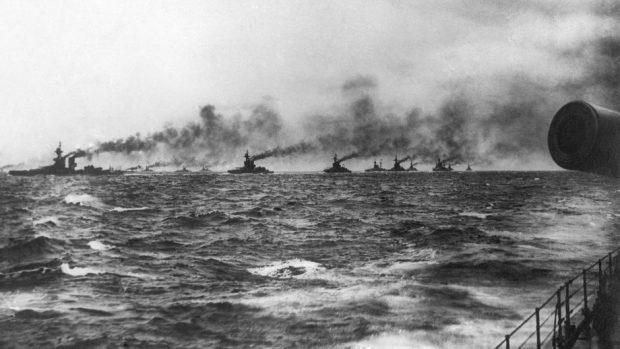 Former Scottish secretary Alistair Carmichael last night highlighted the contribution of communities across the UK at the Battle of Jutland.
The Northern Isles MP was speaking in a Commons debate on the centenary ahead of the commemorations in Orkney next week.
He said: "Orkney will be at the heart of the events to commemorate this remarkable episode in this nation's history, just as we were at the heart of the events 100 years ago when Admiral Jellicoe led the fleet from Scapa Flow.
"But I'm struck that what we will be commemorating in fact is not just a naval battle, but an enterprise involving communities right across the length and breath of this country.
"That is the spirit in which it should be remembered."
Conservative Flick Drummond, who led the debate, agreed there was not a single place in the UK that had not contributed to the Royal Navy at some point.
The Portsmouth MP also said the battle had "lurked in the shadow of our national consciousness" for the last 100 years.
She pointed to its importance in pulling the Royal Navy out of its "Victorian complacency", as well as its significance in the context of World War I as a whole.
Minister for the First World War Commemorations David Evennett, whose grandfather served at Jutland, said the events next week would be an opportunity to remember the contribution of all those involved.
He also sought to emphasise the theme of reconciliation, highlighting the peaceful relationship the UK now enjoys with Germany.
Remembrance services will take place at St Magnus Cathedral in Kirkwall and the Royal Naval Cemetery in Lyness, on Hoy.
Cared for by the Commonwealth War Graves Commission (CWGC), it is the final resting place for some 450 service personnel who died during WWI, including sailors lost at Jutland.
There will also be a remembrance service at sea where a German navy frigate will join a British ship to scatter poppies and forget-me-nots – the German flower of remembrance – at Jutland Bank.
Fought between the Royal Navy's Grand Fleet and the German High Seas Fleet, more than 100,000 sailors on 250 ships took part in the Battle of Jutland on May 31-June 1, 1916.
More than 8,500 souls, some 6,000 British sailors and 2,500 Germans, lost their lives.