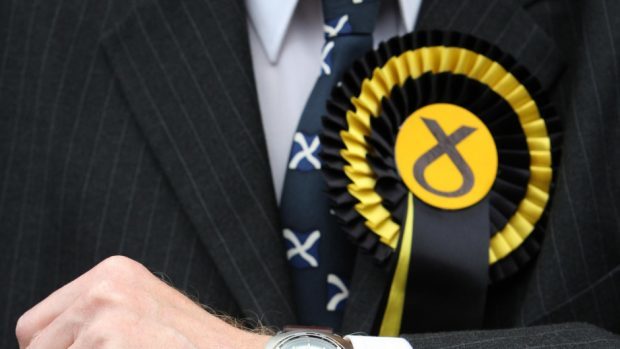 The SNP attempted to oust Labour as the official opposition in the UK Parliament yesterday as Jeremy Corbyn dug his heels in as party leader.
Speaker John Bercow rejected the bid, which came as it emerged more than 200 Scottish Labour politicians and members had signed an open letter calling for the Islington MP to stand down.
Scottish Affairs Committee Chairman Pete Wishart quoted the Erskine May manual on procedure, sometimes referred to as the parliamentary bible, as he made the case for Labour to be replaced.
It describes the official opposition as the "largest minority party which is prepared, in the event of the resignation of the government, to assume office".
Mr Wishart, who represents Perth and North Perthshire, pointed out Labour had lost two thirds of its shadow cabinet.
He added: "Their leader and what remains of the frontbench team no longer command the support of the overwhelming majority of their backbenchers.
"They can now no longer provide shadow ministers for large departments of state. They are clearly in no shape to assume power or to meet the key responsibilities outlined.
"Given these obvious failings, what steps would now need to be taken to have the official opposition replaced with one that can meet the responsibilities set out clearly in Erskine May?"
Mr Bercow confirmed Labour still constitutes the official opposition and that its leader is recognised by him "for statutory and parliamentary purposes".
He added: "You will have noticed that I called the leader of the opposition earlier to ask a series of questions of the prime minister.
"You will also be aware that we have opposition business duly chosen by the leader of the opposition."
Mr Bercow told MPs he had "given thought to the matter" and "benefited from expert advice".
He went on: "These matters are not broached lightly. I understand the vantage point from which you speak … We will leave it there for now."
Earlier, during Prime Minister's Questions, David Cameron told Mr Corbyn to resign.
After casting doubt on the Labour leader's commitment to the Remain campaign during the EU referendum, he declared: "It might be in my party's interests for you to sit there; it is not in the national interest. I would say: for heaven's sake man, go."
Among the Scottish Labour politicians calling on Mr Corbyn to do the same are Aberdeen City Council Leader Jenny Laing and former shadow Scottish secretary Margaret Curran.
The letter's signatories also declare support for Ian Murray's decision, previously criticised by some in his own party, to resign from the shadow Scottish brief, which remained vacant last night – days after he stood aside.