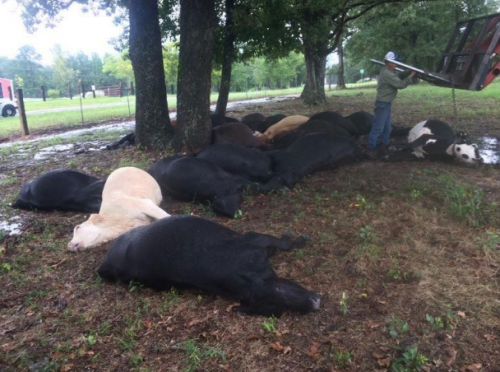 Just days after hundreds of wild reindeer were killed in central Norway, farmers have reported that 19 cows have been found dead after a single lightning strike.
The find, in Hallsville Texas, came after the cows gathered under a large tree to take shelter from the storm.
Investigators believe lightning then struck the tree, killing the cows.
Eyewitness Victor Benson told American news station KLTV: "All of a sudden, a lightning bolt came down and the cows just fell. In the blink of an eye a lightning bolt, and there was lightning everywhere, but just one (bolt) and it was over."
The dead animals were reportedly given away to neighbours for use as meat.