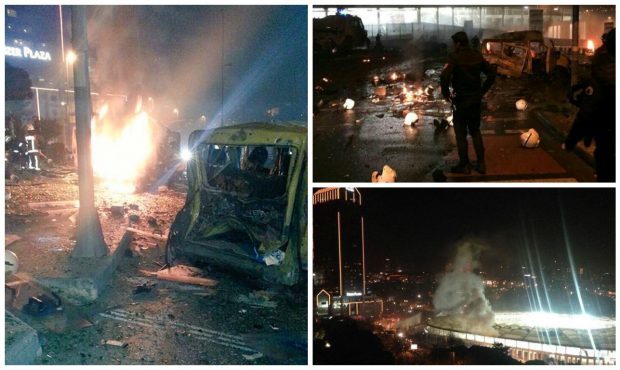 At least 13 people have reportedly been killed and multiple people injured in an explosion outside a football stadium in Istanbul, Turkey.
There were reports of several explosions outside the Besiktas stadium and some gunfire.
It is understood it was the result of a car bomb targeted at riot police with local media initially reporting at least 20 people injured.
This number has subsequently been updated to at least 13 fatalities, with the number of injured unclear
TV footage from the scene showed burning wreckage of multiple vehicles outside the stadium – know as the Vodafone Arena.
A match between Besiktas and Bursaspor had ended an hour earlier.
It is understood the majority of fans had dispersed after the match and that police appeared to be the specific target of the car bomb.
The Turkish Interior Ministry has said multiple police officers have been injured, but did not know at this stage if there were any fatalities.
"It is thought to be a car bomb at a point where our special forces police were located, right after the match at the exit where Bursaspor fans exited, after the fans had left," Interior Minister Mr Soylu told Turkey's state-run Anadolu Agency.
"We have no information on the number of dead. God willing, we hope there won't be any. The wounded are police."
Turkey has seen multiple terror attacks by militants in recent months.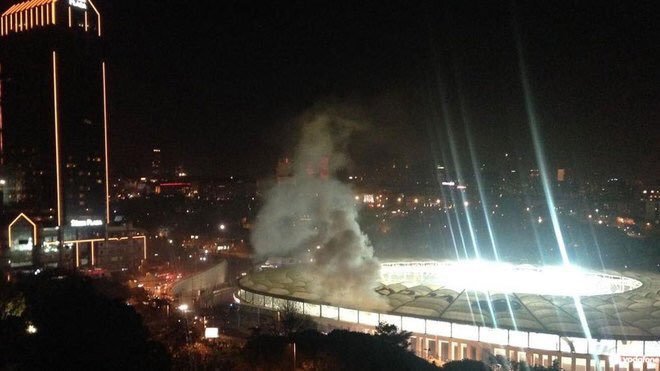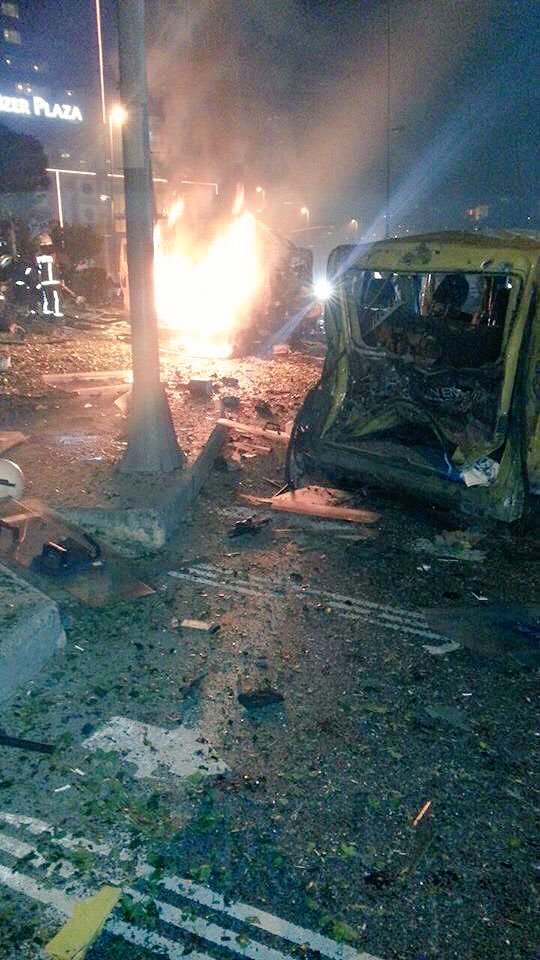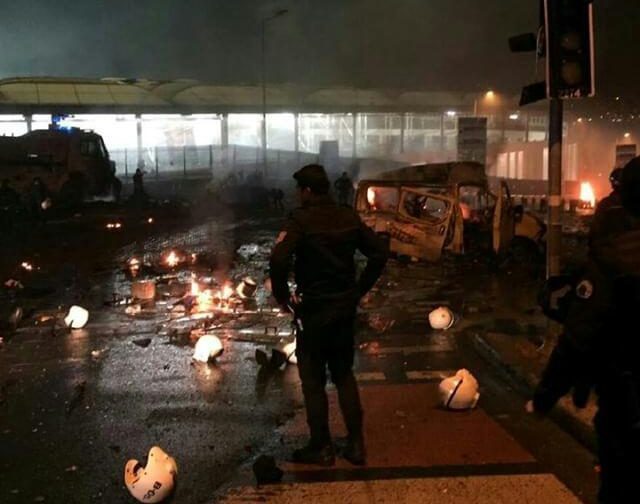 Besiktas and the Turkish Football Association have condemned the terrorists who apparently targeted police with a car bomb outside the Istanbul club's Vodafone Arena.
Mainly riot police officers, were reported to have been killed and injured in the explosion, which took place following Besiktas' 2-1 home win over Bursaspor.
Turkish media reported the explosions were followed by gunshots.
Images posted on social media appeared to show the remains of a burnt-out vehicle, with debris strewn across the road and fires burning in the wreckage.
Besiktas, the Turkish Super Lig champions, released a statement condemning "the terrorists…who attacked our heroic security forces, who provided security for both our supporters and those of our visitors Bursaspor".
The Istanbul-based club added: "We hope that the citizens who were wounded in the attack will have a speedy recovery and that no greater suffering will be experienced.
"We condemn violence and hatred."
The Turkish FA expressed its "tremendous sorrow" at the injuries and condemned the "inhuman brutal terrorist attack".
Reports said the explosion occurred at the exit where Bursaspor fans left the stadium, but the club said supporters had already left the stadium and that none of their fans had been caught up in the incident.
Bursaspor added that they wished the "injured security personnel and citizens a speedy recovery".