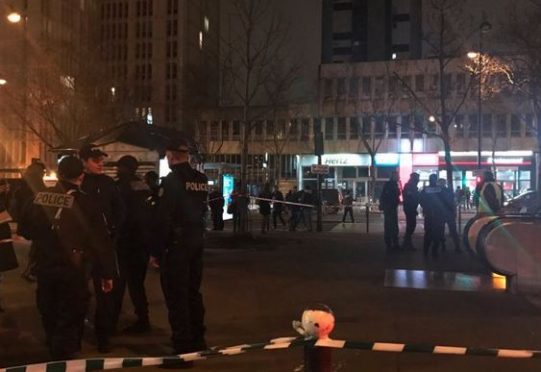 A massive explosion has rocked a train on the Paris Metro line, with dozens of commuters forced to flee a station.
It is thought that the incident, on or near the Place d'Italie subway stop, appears to have been caused by an electical fire, But the incident has raised fresh terror fears for locals as France continues to be on high alert.
Eight passengers have reportedly been injured in the explosion, either in the apparent blast or from smoke inhalation.
? Explosion on #Paris metro station as dozens of passengers are evacuated from smoke-filled station,injuries reported#France
? pic.twitter.com/LhziKlz78d

— Mete Sohtaoğlu (@metesohtaoglu) February 8, 2017
Incendie au metro Place d'Italie

– Origine accidentelle
– Feu maîtrisé
– 8 personnes touchées dont plusieurs pour intoxications. pic.twitter.com/B9hS4VTkpc

— Remy Buisine (@RemyBuisine) February 8, 2017