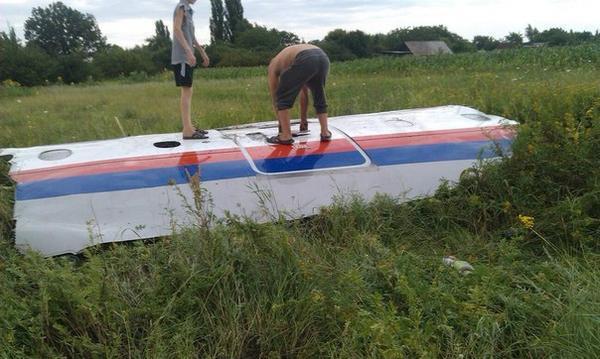 A Malaysian passenger plane with 295 people on board has crashed in Ukraine.
Unconfirmed reports from the Interfax news agency say the Boeing 777 was shot down by a ground to air missile close to the Russian border at an altitude of 10km (6.2 miles).
Sources say 280 passengers and 15 crew members were onboard flight MH17, which was flying from Amsterdam to Kuala Lumpur.
https://www.youtube.com/watch?v=JhUkqs9CQ0w
A spokesman for Malaysian Airlines said the flight disappeared from radar as it flew over Ukrainian airspace.
Reports suggest the plane came down in the Donetsk region – the centre of recent tensions between Russia and Ukraine.
Video footage has emerged – apparently from the scene – showing plumes of thick, black smoke rising high into the air.
The aircraft is understood to be the same make and model as the missing Malaysia Airlines MH370, which disappeared over the Indian Ocean with 227 passengers and 12 crew on board on March 8.
In a tweet shortly after 5pm, the airline said: "Malaysia Airlines has lost contact of MH17 from Amsterdam.
"The last known position was over Ukrainian airspace. More details to follow."
A UK Foreign Office spokesman said: "We are aware of the reports and are urgently working to establish what has happened."
Earlier today the Ukrainian authorities said one of their fighter jets was shot down by an air-to-air missile from a Russian plane and Ukrainian troops were fired upon by missiles from a village inside Russia.
Ukraine say the allegations mark mounting evidence that Moscow is directly supporting separatist insurgents in eastern Ukraine who have substantial quantities of powerful weapons.
Security Service chief Valentyn Nalyvaichenko said he had "unconditional evidence" that a missile fired from Russian territory had downed a Ukrainian military transport plane on Monday.