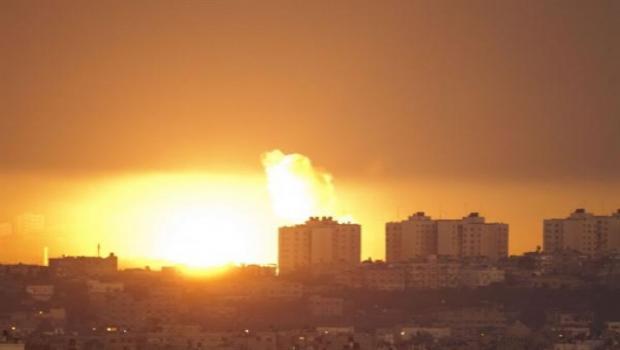 Israel has begun a ground offensive against Palestinian militants in the Gaza Strip.
The Israel Defense Forces (IDF) said the aim was to "establish a reality in which Israeli residents can live in safety and security without continuous indiscriminate terror, while striking a significant blow to Hamas' terror infrastructure".
Israeli planes, artillery and ships are reported to be bombarding the region.
The director of Gaza's Wafa hospital has described non-stop shelling for the past 30 minutes.
"They're destroying the hospital," he said.
The IDF said it was extending its 10-day-old Operation Protective Edge in response to continued militant rocket fire from Hamas, which controls Gaza.
In a statement, it said: "Following 10 days of Hamas attacks by land, air and sea, and after repeated rejections of offers to de-escalate the situation, the IDF has initiated a ground operation within the Gaza Strip."
The move followed a five-hour humanitarian truce earlier today. The death toll for Operation Protective Edge has so far been put at 230 Palestinians and one Israeli.
The UN says at least 1,370 homes have been destroyed in Gaza and more than 18,000 people displaced