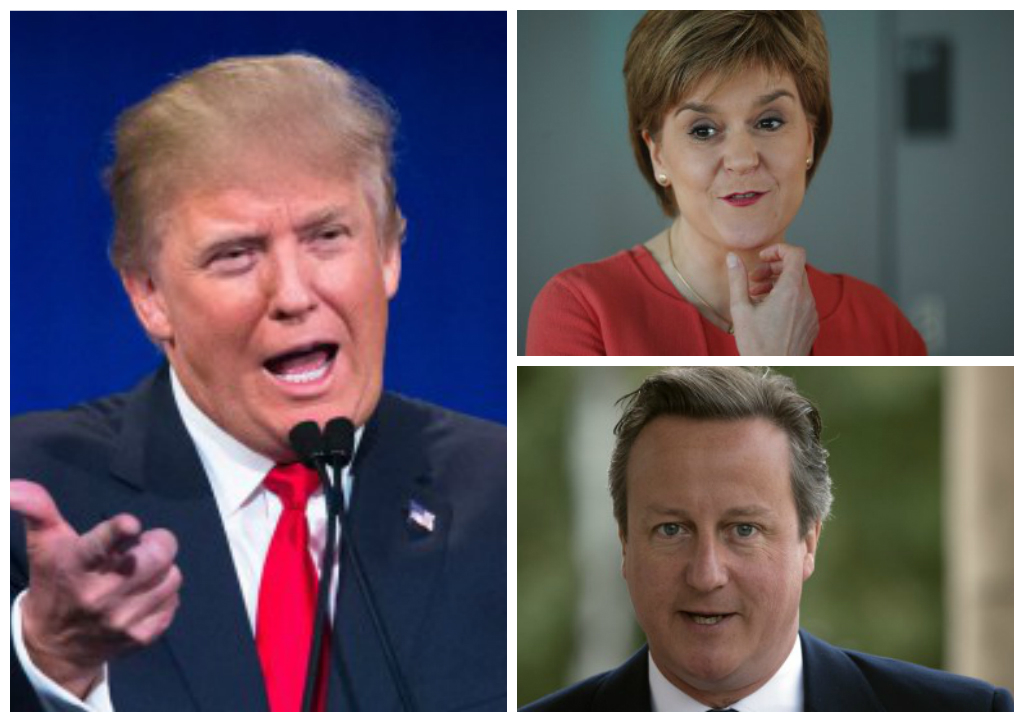 Donald Trump has expressed incredulity that the UK Government left the door open for a second vote on Scottish independence after failing to agree last year's referendum would not be repeated.
The US presidential hopeful suggested that Prime Minister David Cameron should have struck a deal to ensure there could not be a rerun of the referendum for another 50 years.
Mr Trump was speaking to the Press and Journal in his only UK newspaper interview on the campaign trail in the race for the Republican nomination.
He insisted Scotland could benefit from having the tycoon in the White House, and revealed he was drawing on his experience in winning approval for his Aberdeenshire golf resort in the contest to succeed Barack Obama.
Mr Trump's relationship with former SNP first minister Alex Salmond turned sour as they clashed over plans for a controversial windfarm off the coast of his Menie Estate development.
In the interview, the billionaire questioned the merits of a second vote on the country's constitutional future, but also suggested that UK ministers should have secured safeguards to prevent an early repeat.
"I don't know how they can do that – go through all that again. I've never heard of a thing like that. It's crazy," he said, speaking in Trump Tower in New York.
"You would've thought that Cameron, or whoever was planning it, would've said 'we'll do this now but if we win you can't do it for another 50 years'."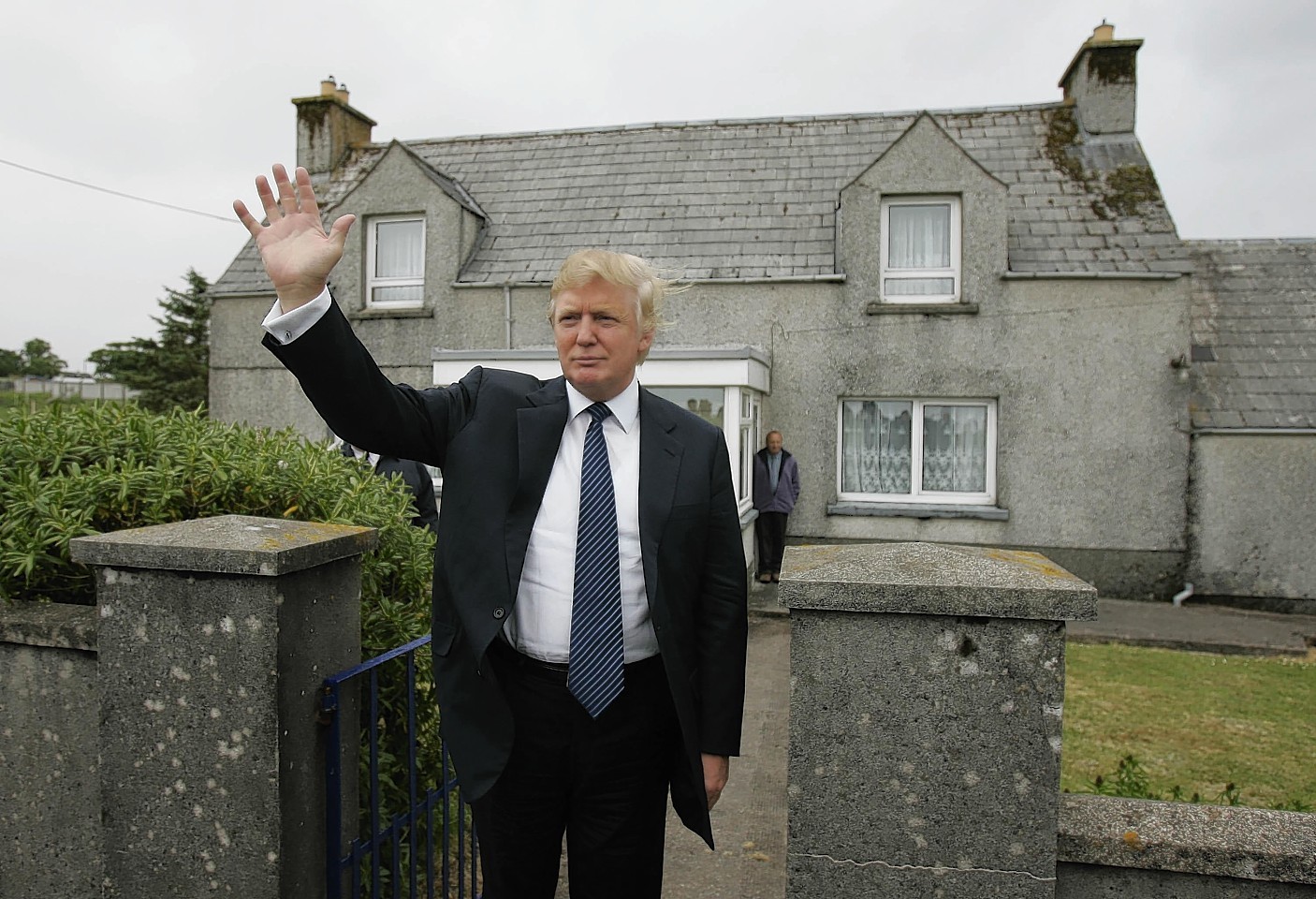 A Downing Street spokesman insisted last night that the pre-referendum Edinburgh Agreement "made sure it was legal, fair and decisive and that the outcome would be respected".
Mr Trump said he was keen to avoid being dragged into Scottish politics, but kept being asked his views on the future of the country.
"I didn't want to get involved in it, but people asked me and I think Scotland is better being unified as opposed to being independent," he said.
"I felt it gives it more strength, so it certainly seemed to me, but it's not my issue."
Riding high in the opinion polls in his homeland despite a series of controversies, Mr Trump remains in an exuberant mood throughout the interview.
He does not duck any of the Press and Journal's questions, but almost appears surprised when asked if as a young man he had ever envisaged himself as leader of the world's most powerful country.
The Apprentice star said "that's a very good question" and, after pausing for thought, said: "No, probably not – it wasn't in my mind."
But Mr Trump's experiences in the business world have since taught him to aim high – and targets do not get much higher than the one currently in his sights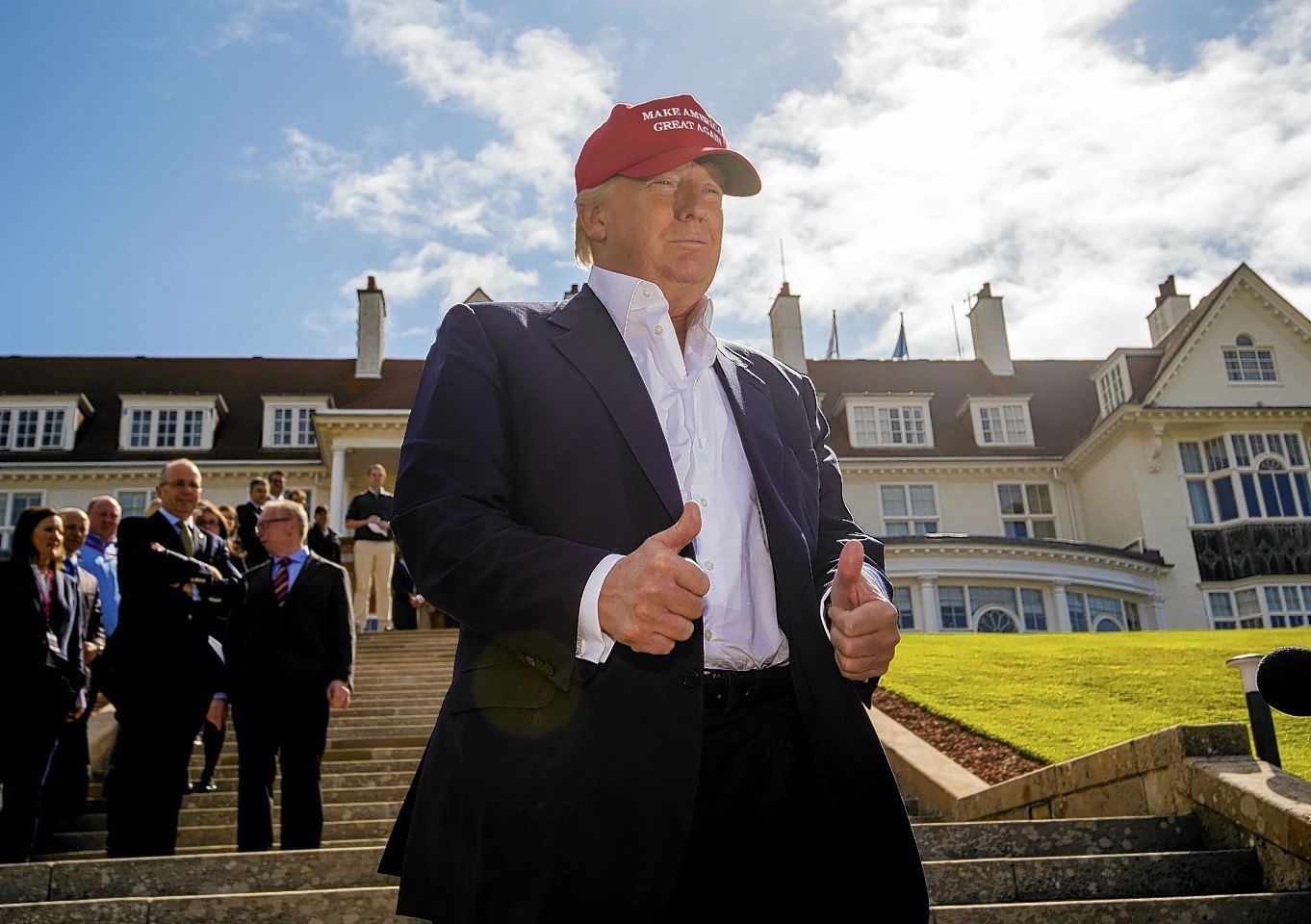 He fondly recalls his victory in the drawn-out battle to win planning approval from Aberdeenshire Council for the Trump International Golf Links as evidence that he should not be underestimated in his bid for the White House.
The plans, unveiled in 2006, were thrown out by local councillors before being approved by Scottish ministers after a public inquiry.
"My whole life has been a life of winning. I've won many, many battles over the years, and I've lost very few," he said.
"Everyone laughed at us in Aberdeen when I proposed it for that land.
"But not only did we get it – it's one of the great gems of Scotland now and it's going to get better and better and better. It's a landmark."
He speaks with pride about his north-east golf resort – which secured a second five-star award from VisitScotland last week for its facilities, including the club house and course, having already won the same status for his Macleod House restaurant and hotel.
Describing it as "like owning a Picasso", he added that he believed "there's no piece of land like that anywhere in the world".
The prospective president also cited his purchase last year of the Turnberry golf complex in Ayrshire as an example of the successes that shows he can win the Republican nomination, revealing that he had fended off stiff competition from rival bidders.
"I've had many, many victories in my life and I think I've got a good chance in this," he said, allowing himself to speculate about what would surely be his greatest achievement – one that seemed highly unlikely a few weeks ago.
"The public in this country want to see something great happen."
Mr Trump is clearly motivated to defy his doubters once again and, if he does make it all the way to the White House, he would become the latest in a long line of US presidents with Scottish heritage.
The list already features the likes of Richard Nixon, Theodore Roosevelt, Woodrow Wilson, Lyndon Johnson and Ronald Reagan.
His mother, Mary Anne MacLeod, was born at Tong on Lewis before emigrating across the Atlantic aged 18, and she clearly remains an inspiration.
Mr Trump spoke passionately about how his potential presidency would be a positive outcome for the nation, and pledged to work to build closer links between the US, Scotland and the UK – renewing the "special relationship" that some believe has taken a back seat in recent years as the US switches focus to the Pacific and Asia.
"I love Scotland, so I think it would be a good thing, because I love Scotland," he said. "Certainly that's a very important relationship."
"My mother was a very special person in my life and I love her. It was very important to me to do something for her.
"I didn't expect to do this much, with Turnberry as well.
"I think she would be proud," he said, as he revealed how his mother returned to Scotland every year.
"I love Scotland."