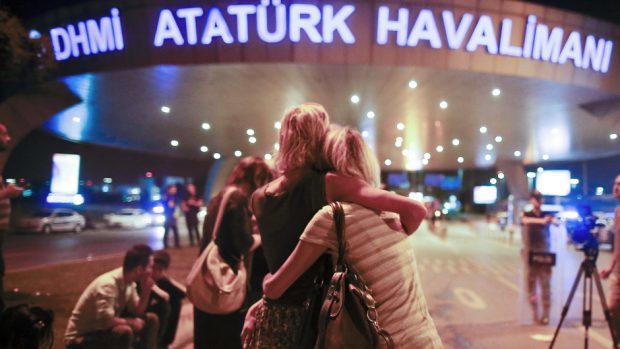 Passengers travelling through Istanbul's Ataturk Airport have recounted how a suspected ISIS-led terrorist attack left dozens dead and many more injured.
Police have confirmed that 32 people are now understood to have died in the attack but officials believe the death toll could rise to more than 50.
At least 147 people are believed to have been injured, with taxi drivers ferrying wounded people from the terminal to nearby medical centres.
Two South African tourists, Paul and Susie Roos from Cape Town, were at the airport and due to fly home at the time of the explosions.
"We came up from the arrivals to the departures, up the escalator when we heard these shots going off," Mr Roos told news agencies.
"There was this guy going roaming around, he was dressed in black and he had a hand gun.
"We came right to international departures and saw the man randomly shooting. He was just firing at anyone coming in front of him. His face was not masked. I was 50 metres away from him.
"We ducked behind a counter but I stood up and watched him. Two explosions went off shortly after one another. By that time he had stopped shooting.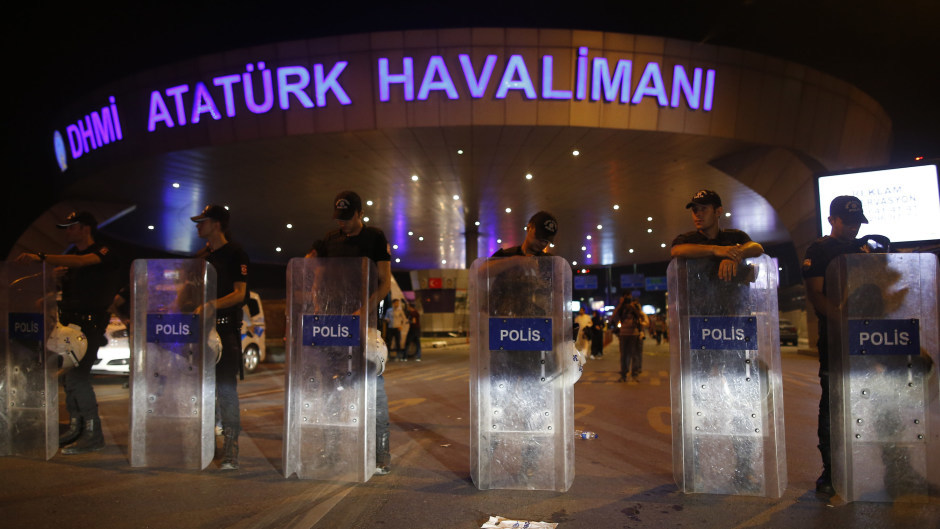 "He turned around and started coming towards us. He was holding his gun inside his jacket. He looked around anxiously to see if anyone was going to stop him and then went down the escalator. We heard some more gunfire and then another explosion, and then it was over."
Eyewitness Will Carter who was inside the terminal, said he heard explosions. Speaking to Radio 5Live he said: "I saw a fireball and some of the ceiling came down – just before there was panic and people running."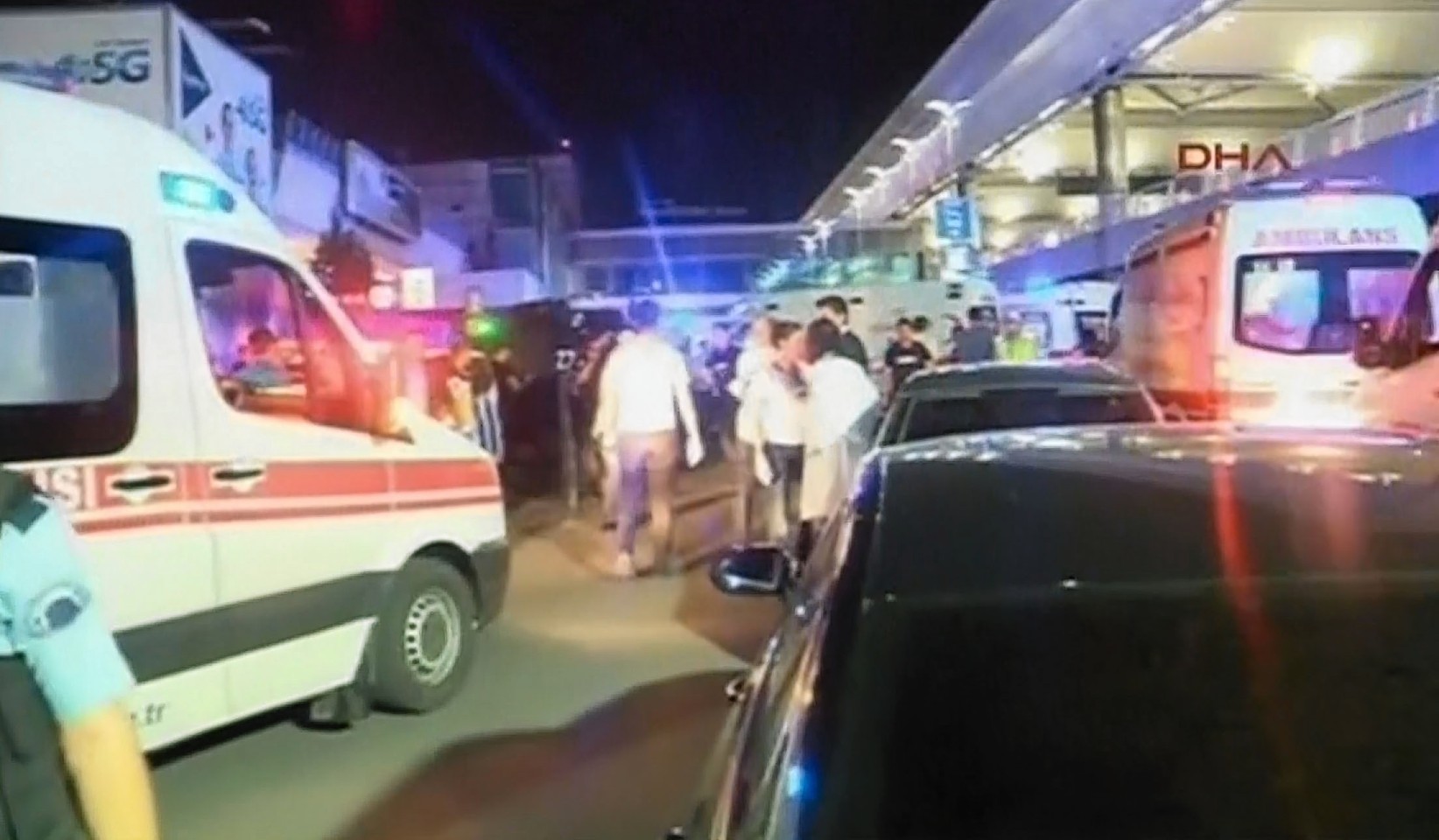 Another witness, Otfah Mohamed Abdullah, told AFP: "Somebody came and shot at us and then my sister was running. I don't know which way she was running and after that I was falling down. I was on the ground till he finished… I can't find my sister."
Hevin Zini, 12, had just arrived from Duesseldorf, Germany, with her family and was in tears from the shock.
"There was blood on the ground," she told The Associated Press. "Everything was blown up to bits… if we had arrived two minutes earlier, it could have been us."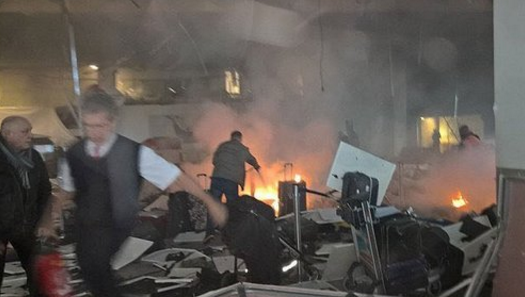 Turkey's prime minister branded the bombing a "heinous planned attack" as the Foreign Office said it was "urgently seeking further information" about possible British casualties.
"The findings of our security forces point at the Daesh organisation as the perpetrators of this terror attack," he said. "Even though the indications suggest Daesh, our investigations are continuing."
Prime Minister David Cameron described the terrorist attack as "hideous".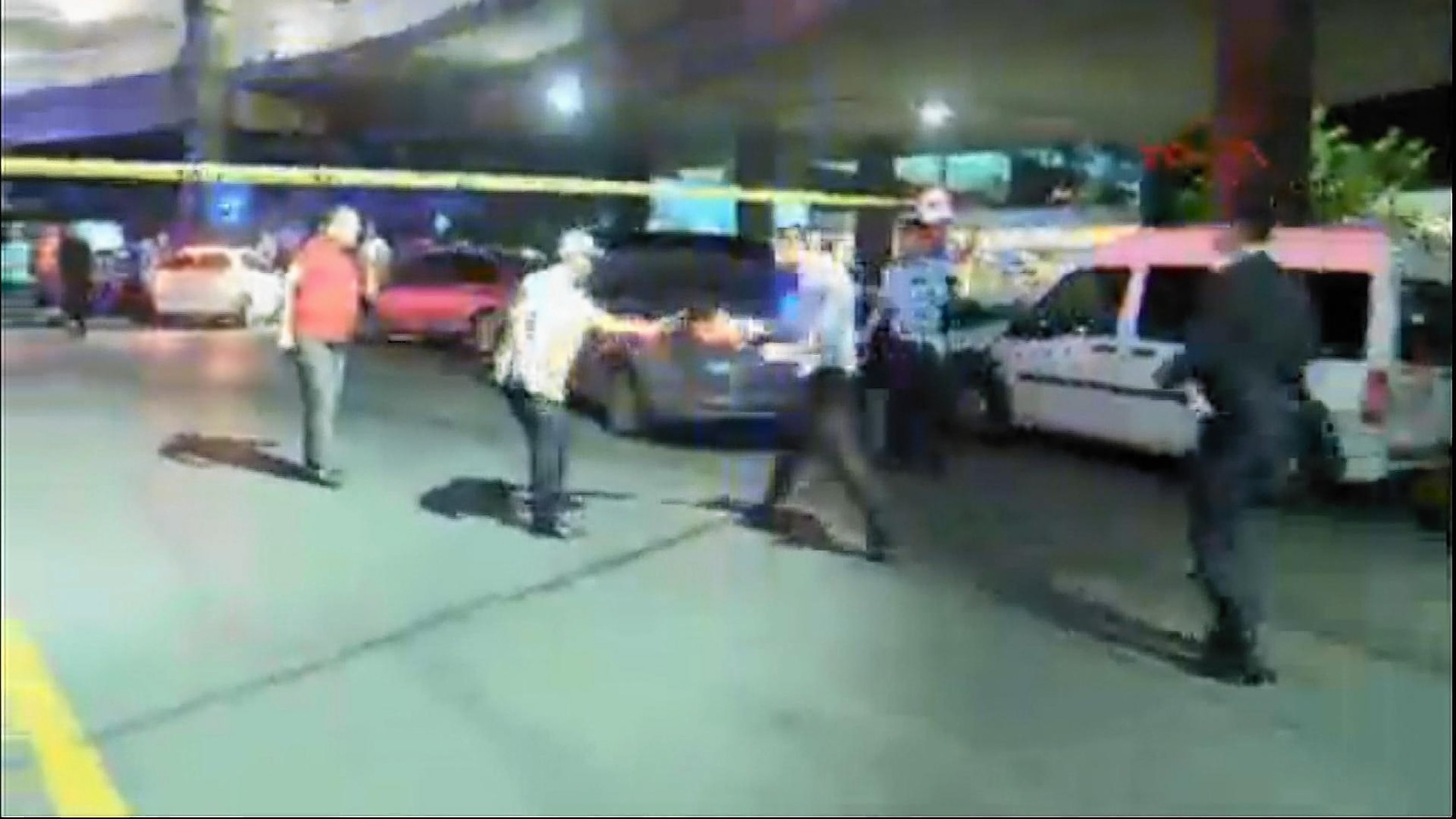 Mr Cameron, in Brussels for what is likely to be his final EU summit meeting with fellow leaders, said the UK would continue to work with the other countries after Brexit on "keeping our countries safe, keeping our people safe – and it's particularly important to say that tonight again when there has been another hideous terrorist attack in Turkey".
A Foreign Office spokesman said: "We are in close contact with authorities in Istanbul and urgently seeking further information following an incident at Ataturk Airport.
"Our staff in Istanbul and London stand ready to support any British nationals affected."
Turkish president Recep Tayyip Erdogan said the attack, which took place during the Muslim holy month of Ramadan, "shows that terrorism strikes with no regard to faith and values".
Calling on the international community to take a firm stand against terrorism, he said: "Turkey has the power, determination and capacity to continue the fight against terrorism until the end."