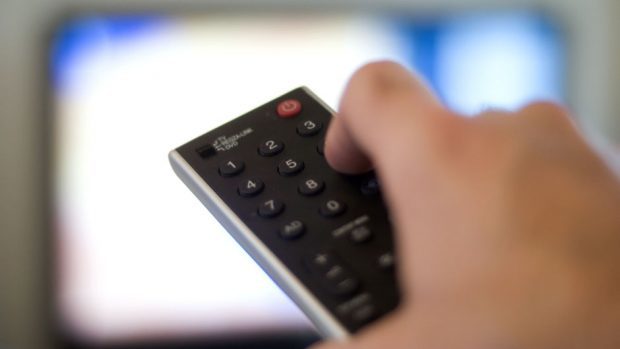 Next month sees the release of the much-anticipated Netflix original film, Outlaw King.
Directed by David Mackenzie and starring Hollywood's Chris Pine, more usually found in blockbuster franchises such as Star Trek and Wonder Woman, Outlaw King is one of a number of medieval historical dramas soon to make their way to our screens.
But, just as the trailer for the upcoming Mary Queen of Scots film prompted criticism across social media for apparent historical inaccuracy after it appeared to show Mary and Elizabeth meeting face to face (an event most historians agree never took place), so too will Outlaw King find itself under similar scrutiny.
Mackenzie has an ace up his sleeve, however. His narrative story of the life and career of King Robert I (Robert the Bruce) will be drawn in large part from a medieval source: John Barbour's late-14th Century epic poem, The Bruce. Surely this will enable Outlaw King to sidestep accusations of manipulating historical events for dramatic impact?
---
"Whether modern or medieval, texts like The Bruce and Outlaw King are merely facsimiles of the past"
---
Just because a source is medieval, though, doesn't mean it's not problematic. Even medieval writers were less concerned about historical accuracy than they were with a good story which casts their protagonists in the best light. Mel Gibson's Braveheart famously trumpeted its historical credentials as it too was based on a medieval source text, Blind Harry's Wallace. But, writing 150 years after the events he described, Harry had a tendency to fill in the gaps of his historical knowledge with a good dollop of artistic licence.
The Wallace was also written with a very particular audience and political outlook in mind. Outlaw King faces similar issues with Barbour's Bruce.
The best-known and most-detailed account of the period, The Bruce, was written in the 1370s, several decades after the events it described. Barbour wrote that "truthfulness… reveals things just as they were, [for] true events that are pleasing are entertaining to the hearer". Despite this noble sentiment, historical veracity was not his main concern. Barbour was writing a history of the events of the Wars of Independence knowing what his intended audience wanted to hear. Written at the court of the new Stewart dynasty (descendants of Robert I through his daughter), Barbour had an incentive to depict the king's forebear in a particularly positive light.
More than this, Barbour was basing his work on a foundation of history writing that had been consciously developed by Robert I and his administration which stressed the importance of the king to Scotland's independence.
Without Bruce, so the story would go, there would be no Scotland. The king and the kingdom's independence were indelibly linked. Furthermore, war with England was depicted as a noble and heroic enterprise, an important message in a period when war had been in abeyance.
Barbour's Bruce, then, was very deliberately intended to speak to a late fourteenth-century audience and to inspire feelings of antagonism against the neighbours to the south. Given the recent post-Brexit reinvigoration of the Scottish independence debate, you can't help but wonder if – in some quarters, at least – Outlaw King will fulfil a similar role.
The Bruce is also, of course, a cracking good read. It focuses on those episodes that were of greatest interest to those at the time and which still capture the imagination today – skirmishes, sieges, the rags-to-riches story of the king and, ultimately, the Scottish victory at Bannockburn in 1314.
Such a narrative focuses on the king himself and on those who supported him. But it also carefully excises those who opposed Bruce and indeed the whole question of an alternative Scottish royal dynasty. That Robert I singularly failed to heal the rifts within the kingdom that he had himself created was borne out by the fact that civil war recommenced in Scotland barely three years after his death and war with England followed thereafter. But Barbour did not tell that story – nor was his audience particularly keen on hearing it.
The problem with The Bruce is that its tales of derring-do are often taken more popularly as "fact". This is in part because Barbour's narrative often appears authoritative: there is sometimes little evidence to contradict it and it is just so deceptively convincing.
---
>> Keep up to date with the latest news with The P&J newsletter
---
When we think of "historical accuracy" as it is represented in Outlaw King, therefore, we have to remember that the source it is based on is itself not historically accurate. Whether modern or medieval, texts like The Bruce and Outlaw King are merely facsimiles of the past which speak as much to the period in which they were produced as they do to the specific period of the Wars of Independence.
So, instead of getting too bogged down in discussions of historical accuracy, let's instead welcome this latest foray into medieval Scottish history. Let's look forward to the renewed engagement with medieval Scottish history and renewed debates about this fascinating period that such a high-profile depiction as Outlaw King will surely provoke.
Dr Iain MacInnes is a senior lecturer at the University of the Highlands and Islands Centre for History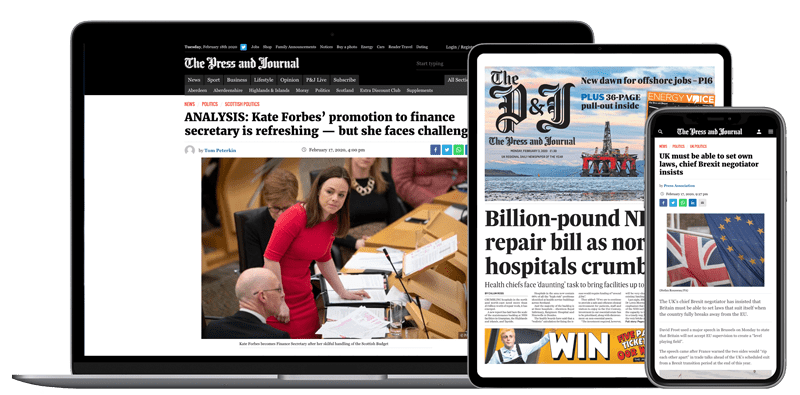 Help support quality local journalism … become a digital subscriber to The Press and Journal
For as little as £5.99 a month you can access all of our content, including Premium articles.
Subscribe