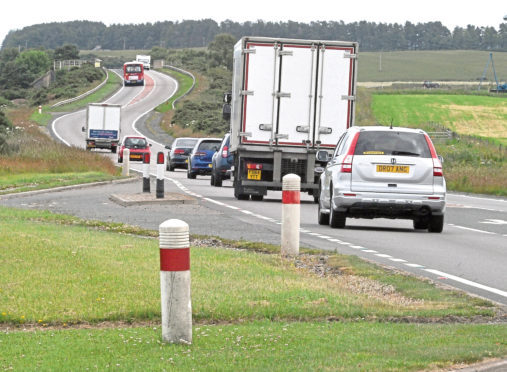 As we face up to the climate emergency and look ahead at how we shift towards a low carbon future, we'll be confronted with challenging questions over the changes we need to deliver sustainability.
What are the trade-offs we're willing to make? And how do we ensure that as we embark on a shift to net zero emissions, we don't leave people or places behind?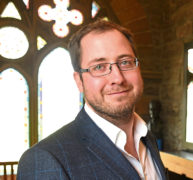 I believe there is much this area can do to play its part in our response to the climate emergency. We have a wealth of renewable energy generation potential that we can capture to provide clean energy to fuel that journey, our water resource can be better utilised to support future industry, and through stewardship our peatlands and forests can play a greater role in carbon storage.
By utilising our land and natural resources, this part of Scotland can play a leading role in meeting our future needs if it has the infrastructure and backing.
Over recent months we've seen increasing pressure on how the Scottish Government responds to the climate emergency and the suggestion that projects such as the A96 upgrade should be abandoned as a result. We of course need to look closely at what our low carbon future looks like, and the steps we need to take as a country to put in place the right infrastructure to support that journey and meet our long-term needs.
It's easy for someone sitting in our urban centre who has long since benefited from transport investment to simply call for a blanket end to road projects, but plans for the A96 are about addressing a route that is not fit for purpose, where communities along it endure the daily pressures of cars and HGVs doing long distances crawling through them. This upgrade not only delivers a new trunk road fit for purpose but will unblock the communities it currently cuts through, freeing up new opportunities to enhance these town centres, improve safety, increase air quality, and put pedestrians at the top.
I agree that we're right to question upgrades that are simply about new capacity and look at whether there are alternative investments that could be made, but for an area of the country with so many rural communities, our shift to lower carbon forms of transport will always rely on our road network.
As we look for answers to the questions climate change poses we need to be mindful of the differing impacts that shifts will have between urban and rural areas, between the colder north and the warmer south, and between those most and least well-off in our communities.
We need to recognise different areas, people, and businesses, will need to make different choices, but those choices can balance out in meeting our need to respond to climate change, delivering a sustainable environment and economy throughout the country.
Let us power the move to a low carbon future but don't leave us in the slow lane paying the price for those with greater choices on their doorstep.
Fraser Grieve, regional director for the Highlands and Islands, The Scottish Council for Development and Industry