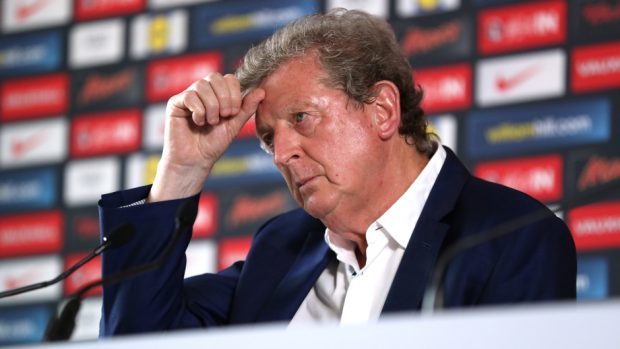 I was taken aback as former England manager Roy Hodgson began pouring his heart out to me over a personal disaster.
You might think we were having an intense one-to-one interview. But it was a snatched conversation on a crowded holiday jet while he was still in shock after being denounced unfairly as a racist.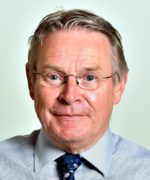 And he was willing to share his emotions with me, a complete stranger.
I thought of this weird encounter again after another celebrity – ITN newsreader Alastair Stewart – claimed he was mistakenly branded a racist, too. Both will be haunted by the experience for the rest of their days, with mental scars to prove it. We all have past demons locked away in our heads, but they have a habit of breaking out when we least expect.
I recall a haunting memory of my own being raked up during an interview for a voluntary role with a child-support group in Scotland.
"Can you describe a personal experience from the past which really upset you?", they asked.
This question seemed to be probing for any empathy dwelling in my inner recesses from bad past events, which might make me suitable for working with children in crisis. I began recounting how someone close to me was hit over the head with a heavy object, punched, kicked and knocked unconscious by a gang of cowardly thugs.
It happened years earlier, but I had not spoken about my anguish with anyone other than my wife. I only managed a few words before I burst into a fit of sobbing. I mean floods of tears as the painful memory filled my head.
My interviewers were taken aback, maybe even embarrassed by the raw emotion. I wasn't sure because I could not actually see them. It was like my windows had steamed up. My whole body was heaving. A grown man acting like a two-year-old, I ask you.
I tried to apologise for my extraordinary temporary mental breakdown, but I failed to get the words out because I was choking, too.
I assumed I had blown any chance of working with children after blubbing like a helpless child. Looking back, I think it's what actually got me the job.
All my pent-up pain was flushed out by two  experienced child-abuse investigators. It made me wonder if adults were that much different from children – bad memories don't fade away.
Roy Hodgson was not in tears, but full of remorse as he brushed past me on a London-Malaga holiday jet days after his personal crisis exploded. I spontaneously offered a handshake to him from my seat and a few words of comfort.
He seemed a decent chap after all was said and done, but endured public humiliation and ridicule  after hamfistedly describing a black England player as a monkey in a half-time pep talk.
More recently, the recriminations continue after veteran newsreader Alastair Stewart's "angry ape" riposte to a black man in a Twitter row.
Both men were borrowing material to prove a point, but somewhat disastrously.
Stewart was using a Shakespeare quote. On the face of it his intention was not racist, but aimed at bringing his adversary down a peg or two with a killer quote. He killed his own illustrious career instead.
Hodgson, meanwhile, clumsily adapted an old Nasa joke about "feeding the monkey" on a spaceship because it was doing a better job than a human crew mate. He was using the catchphrase to demand more passes to a team mate who was terrorising the opposition. A black player, unfortunately. The awful juxtaposition was lost on the boss in the heat of the moment.
These men are of a certain vintage; giving them the benefit of the doubt, maybe it was a generational thing, the height of naivety and the wrong audience all wrapped into one daft mess. Former defender Hodgson was knocked off balance by my well-intentioned gesture and blurted out to me, "Honestly, it was all a mistake, I didn't mean it like that. I feel terrible."
Our conversation was drowned out as fellow passengers who were listening burst into applause and chanted his name football-style. Make of that as you will.
He was creator of his own misfortune, but many sympathised.
Stewart paid a heavier price: supporters claim he was attempting a clever put-down rather than racist intent, but his "cleverness" led him into an self-made trap.
Hodgson and Stewart might have chosen their words more carefully, but social media loves grabbing the wrong end of the stick and running off with it. Establishing "intent" plays a huge role in deciding guilt and punishment in law – deliberate racist intent on their part seems to have been lacking. But in today's daft social media frenzy these things go global in seconds. People act as judge and jury without waiting to verify facts or make considered comments.
The "court of public opinion" used to be a bastion of fairness and wisdom – except on social media, that is, where it is often a bear pit of vicious intolerance and lynch-mob mentality where opinion triumphs over fact.
The mob moves onto new targets, but mental pain stays forever with those caught in the firing line.
---
David Knight is the long-serving former deputy editor of the Press and Journal