As the weather gradually improves, many of us will be thinking of exercising our green fingers once again and getting active in the garden.
Gardening has increased in popularity during the pandemic and can be very beneficial for physical and mental health. Spending time in nature is therapeutic and concentrating on planting seeds or simply hoeing a patch of ground can help us to switch off from our worries and anxieties.
Purse embroidered by Edith Green, 1920s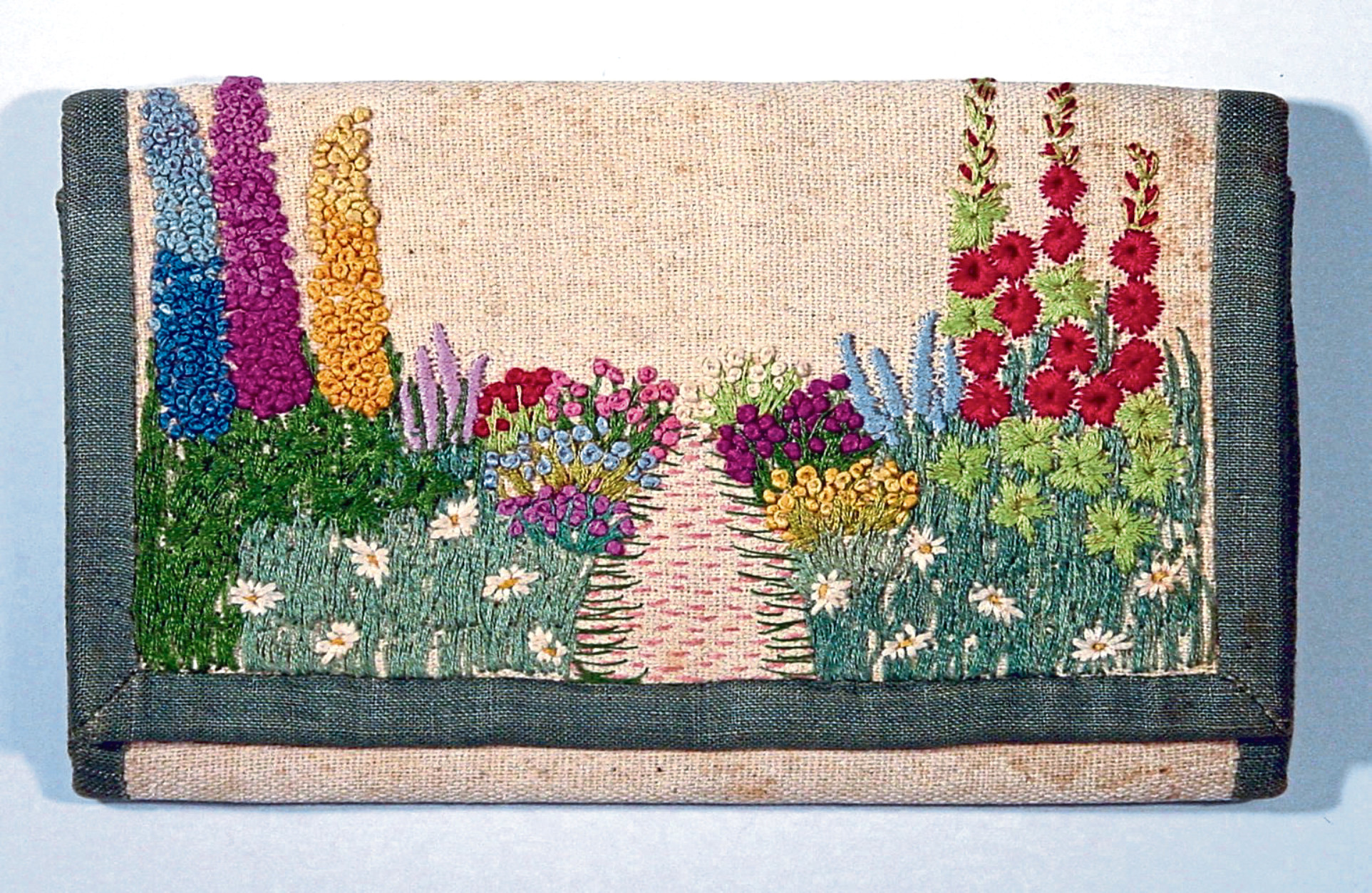 This silk sleeveband from a Chinese robe is decorated with a garden scene embroidered with silk and metallic threads. The peach and pine tree both symbolise longevity in Chinese culture.