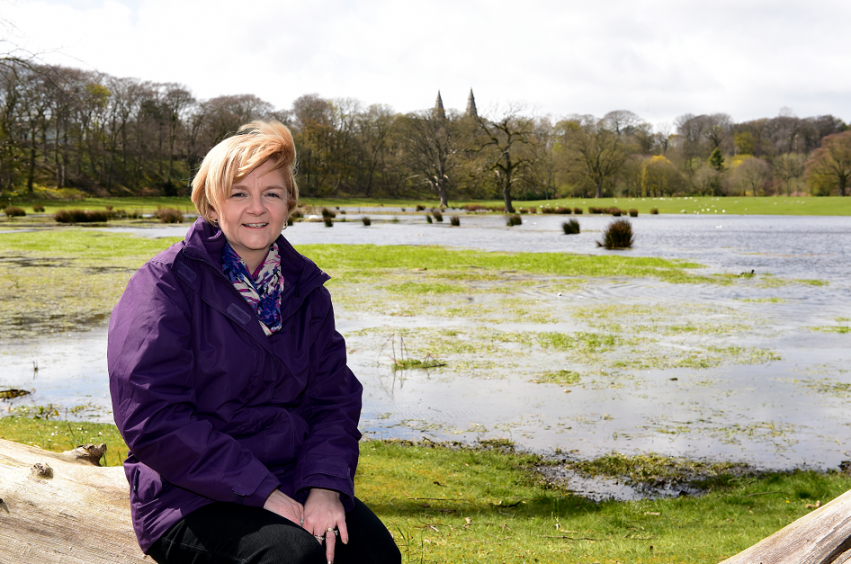 Aberdeen's council leader yesterday hailed the administration's five years in office as the city's Labour Party announced its candidates for the upcoming local authority elections.
A total of 20 men and women will contest seats for the party, although Jenny Laing admitted she did not think any party would gain an overall majority following the vote in May.
In the last elections in 2012, Labour became the largest party with 17 seats – despite the SNP winning around 1,000 more votes in total.
Labour subsequently formed a rainbow coalition with the Conservatives and Independents to rule the city.
Ms Laing, who has been reselected to fight Midstocket and Rosemount, confirmed the party's manifesto would be revealed later in the campaign.
She said: "I think we have a very strong field, a lot of quality people and we also reflect the diversity of the city with our choice of candidates.
"I think we have been realistic in the number of candidates we have chosen, I don't think any party will have an outright majority after the election, but what's important to us is that I'm the leader of the largest group on the city council.
"We want to create an environment in the city where people have housing, good education and good social care.
"But we also need to look at how we invest in our infrastructure to make it easier for people to come and live and work here.
"Another aspect I'm very proud of is the sound financial footing the council is now on.
"I'm happy to go to the public and show the record we've had over the past five years."
Piotr Teodorowski, who is contesting the Torry and Ferryhill ward, said he hoped his Polish background would allow him to give a voice to the many Eastern Europeans in the ward.
He added: "If you look at the demographics of the city, one sixth of residents were born outside the UK, but just now there is only one councillor who was.
"I think it would be a real step forward to get another representative."
Newspaper columnist Frank Gilfeather will be contesting Northfield and Mastrick North.
He said that Labour had become "complacent" in working class areas and he was hoping to regain trust in the party.