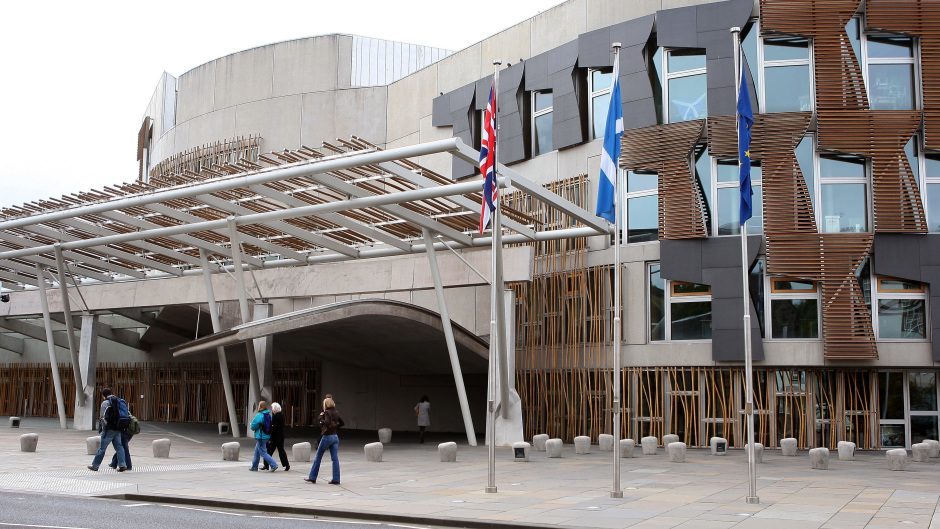 A sexual harassment phone-line is to be set-up at Holyrood as parliamentary authorities pledged to take action over "disturbing and deeply concerning" reports.
The confidential phone number will enable anyone affected or concerned about harassment in the Scottish Parliament to call and seek advice.
And Scotland's political leaders are poised to hold an "urgent" meeting today to discuss further measures that can be taken.
The move follows comments from human-rights lawyer Aamer Anwar, who said women ranging from MSPs to interns had made complaints, and he accused politicians of maintaining an "abject silence" on the issue.
A spokesman for the parliament said the number of cases of inappropriate behaviour or harassment brought to the attention of officials over the last five years was "in single figures", and it is understood that not all of these related to the conduct of MSPs.
First Minister Nicola Sturgeon had earlier called for a cross-party summit to be held to consider ways to tackle sexual harassment at Holyrood.
The SNP leader made the suggestion in a letter to the Scottish Parliament's presiding officer, Ken Macintosh, after expressing her "deep concern" at allegations made against MPs and ministers at Westminster.
"We cannot and must not be complacent about the position at Holyrood," she said.
"We need to do everything in our power to make sure that the Scottish Parliament is a workplace where there is zero tolerance of such unacceptable behaviours.
"As part of that, it is vital to ensure that robust  procedures are in place so that individuals who raise concerns have confidence that they will be fully investigated in an appropriate manner."
In a joint statement, Mr Macintosh and chief executive Sir Paul Grice said the reports were "disturbing and deeply concerning".
They said: "The parliament takes a zero-tolerance approach to sexual or any other form of harassment and we would strongly urge anyone who has witnessed or experienced harassment to report it to the parliamentary authorities.
"We fully appreciate that, regardless of who you are, coming forward with allegations of this nature can be an extremely daunting, indeed traumatic, prospect.
"We have therefore instructed the parliamentary authorities to set up a dedicated, confidential phone-line to provide those directly affected or concerned about sexual harassment with a professional source of advice.
"The presiding officer will also convene an urgent meeting with party leaders at Holyrood tomorrow."
Scottish Conservative leader Ruth Davidson said yesterday that her party would review its procedures for dealing with harassment allegations.
She said:  "Sexual harassment in the workplace is wrong and must not be tolerated. Those in positions of power, like MPs and MSPs, have an even greater responsibility to lead by example and show respect for all members of staff."