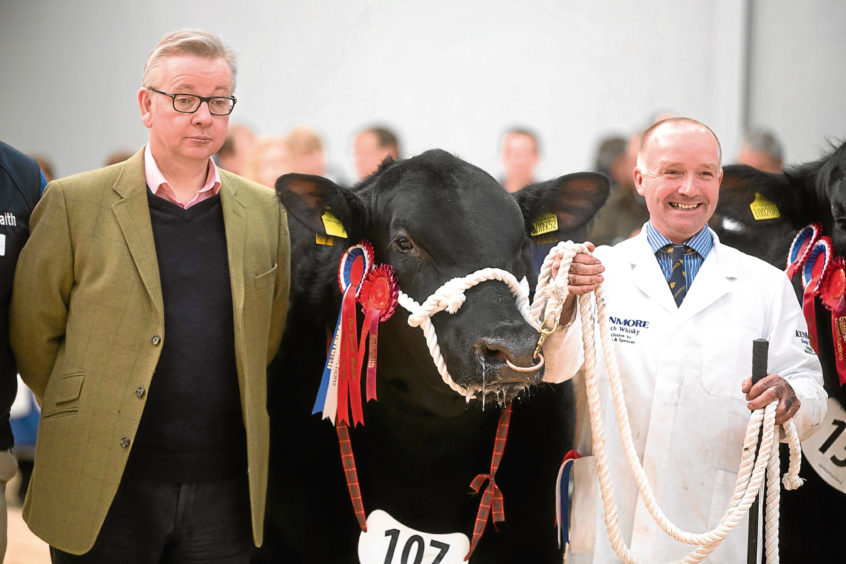 No plans have been drawn up for post-Brexit farm payments, the Scottish Government has admitted, leading to accusations of a "dereliction of duty".
Scottish Conservatives asked what the SNP government's plans were, following Scottish ministers' insistence all powers over agriculture must return to Scotland after the UK leaves the EU.
But in response to a freedom of information request , the government said no modelling has yet been carried out and blamed Westminster for not providing necessary information.
"There is a lack of clarity from the UK Government regarding the guarantee of funding to replace EU funding for farming," it said.
"Therefore no modelling can yet be carried out by the Scottish Government."
North-east MSP Peter Chapman said UK Environment Secretary Michael Gove had made clear farm payments will continue at the current level until the end of this parliament in 2022, and it will be for Holyrood to decide how that money will be spent north of the border.
Mr Chapman, who is shadow rural economy spokesman, said: "I am absolutely astonished it is now clear that no such plan exists, because the government has not done any modelling.
"Given the vociferous demands from Scottish Ministers for full control over agriculture, our farmers need to know how any future payment system for Scotland will work.
"It is time for the SNP to put their cards on the table. This failure to plan ahead is a dereliction of duty to farmers across the country."
A spokesman for Scottish Rural Affairs Secretary Fergus Ewing accused the Tories of "astonishing hypocrisy".
"They should cut out the chaos and infighting and instead give Scotland's farmers and crofters the total clarity they need and deserve," he said.