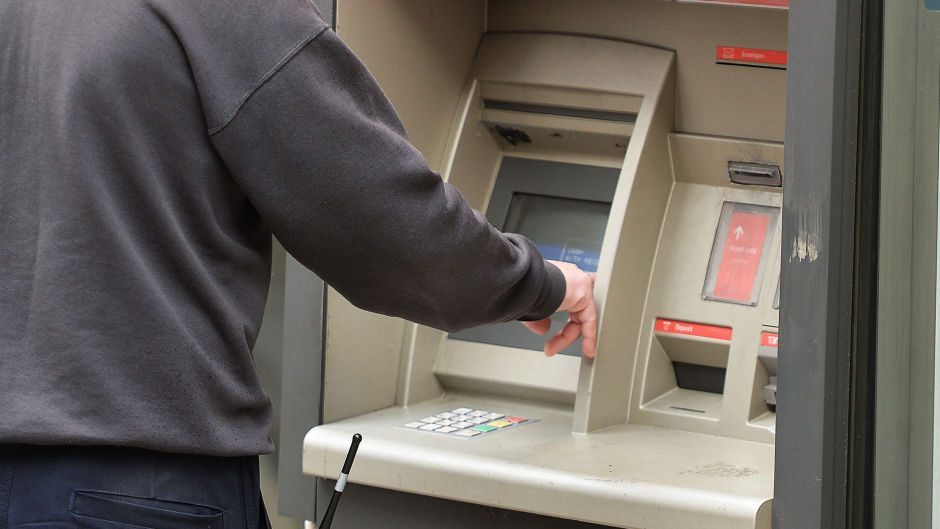 MSPs have warned that a new banking crisis is emerging that risks creating "cashless communities" across the north and north-east.
It has even been claimed that branch closures and moves that risk the future of cash machines could undermine tourism initiatives such as the North Coast 500.
The remarks were made during a Holyrood debate on campaigns by consumer group Which? and the Federation of Small Businesses to halt the potential closure of free-to-use ATMs, caused by proposals to cut the amount paid to operators.
North politicians demand rethink on branch closures after RBS announces massive profits
During the discussion, Moray MSP Richard Lochhead warned of a "new emerging banking crisis in Scotland".
He said: "This time it is about not sub-prime mortgages but banking facilities being withdrawn from Scotland's rural communities.
"Due to a combination of the inaction of the UK authorities and the policies of the banking sector we are in danger of creating cashless communities in rural Scotland, which will have all sorts of detrimental social and economic impacts."
Jamie Halcro Johnston, Conservative MSP for the Highlands and Islands, said there were 31 ATMs in the northern isles, of which 20 were free to use.
He added: "Those ATMs are important. They are crucial for the sustainability of rural shops, which rely so heavily on cash, and the shops themselves are important as part of their communities.
"They provide a hub and a place to meet, particularly for those who might otherwise face social isolation. ATMs can be an integral part of the rural economy."
Gail Ross, SNP MSP for Caithness, Sutherland and Ross, warned that the loss of cash machines could impact on the soaring success of the NC500 driving route, which has brought thousands of visitors to the region in recent years.
"Having ATMs along the NC500 route is key to ensuring that tourists can access money when they wish and spend it freely in local businesses," she said.
"Not all small rural businesses take cards and many have card limits.
Ms Ross also raised fears that the remaining ATMs in the area could "run out of cash more regularly" as branch closures increase demand.
Mark McDonald weighs into the debate
Shamed MSP Mark McDonald yesterday used a debate on ATM cuts to make his first intervention in the Scottish Parliament for six months.
The Aberdeen Donside representative, who now sits as an independent at Holyrood after quitting the SNP in March following a probe into his conduct, said he wanted to offer a "city-based perspective" on the issue.
The former early years minister highlighted proposals from Clydesdale Bank to shut a branch in the Mastrick area of Aberdeen, which has two cash machines attached to it.
Mr McDonald said: "My concern, which brings me to speak in the debate, is that my constituents in Mastrick face a potential double whammy as a result of Clydesdale Bank's decision to close its branch and the potential implications of the decision by Link to reduce the transaction fee and therefore potentially make its Mastrick ATM unviable."
Mr McDonald quit the Scottish Government in November and subsequently left the SNP after an internal party probe found he had showed a pattern of "inappropriate" behaviour towards two women.