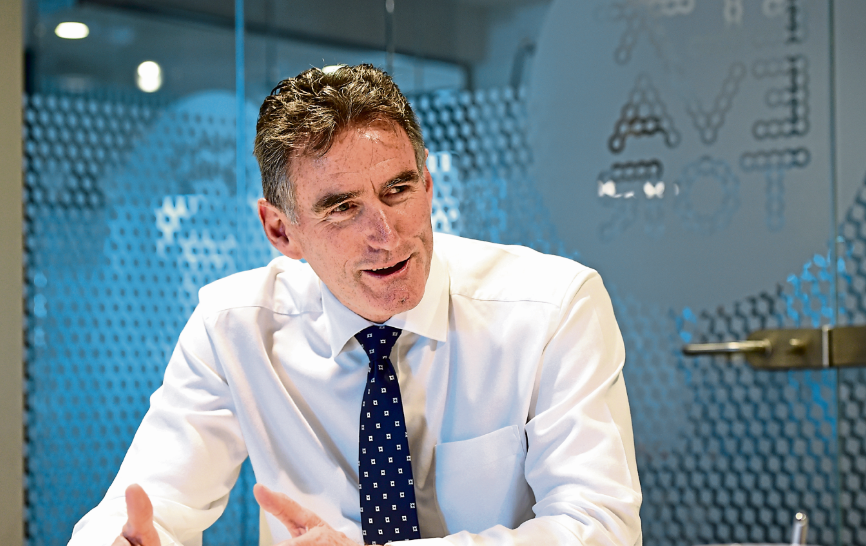 RBS chief executive Ross McEwan will be be grilled by MPs today over the decision to close one in three of Scotland's RBS branches.
The Press and Journal launched its Save Our Banks campaign after RBS announced the closure of 62 branches, including 13 which were the last bank in town.
There has been public outrage over the decision, particularly in light of the low-savings from the closures and the bank making a profit of nearly £800million in the last quarter.
Now the bank's boss Mr McEwan will finally answer to MPs on Westminster's Scottish affairs committee.
Banff and Buchan MP David Duguid said he was pleased he would have the chance to hold the bank boss to account on behalf of his constituents.
"Ross McEwan is ultimately responsible for the decision to close 62 RBS branches, including those in my Banff and Buchan constituency," he said.
"He will have to justify that decision to the committee – particularly in light of reports last week that the company made £792million in the last quarter.
"There is a sense of anger in many communities about the way in which this process has been handled.
"It is not too long ago that RBS required a taxpayer bail-out to stay afloat and our constituents feel the company now has an obligation to the public and want Mr McEwan to be held to account."
Fellow committee member Deirdre Brock, SNP, agreed RBS still had plenty questions to answer about the planned branch closures across its Scottish network.
"These banks are hugely important to communities across Scotland," she said. "People and businesses depend on them to help keep local economies running.
"The UK Tory government cannot continue to dismiss their concerns and look the other way while the taxpayer-owned RBS willfully damages the interests of its shareholders – the taxpayers – in these communities.
"The SNP will continue to put pressure on the UK government to work in Scotland's interests to force this public company to respect the communities that are in danger of being abandoned."