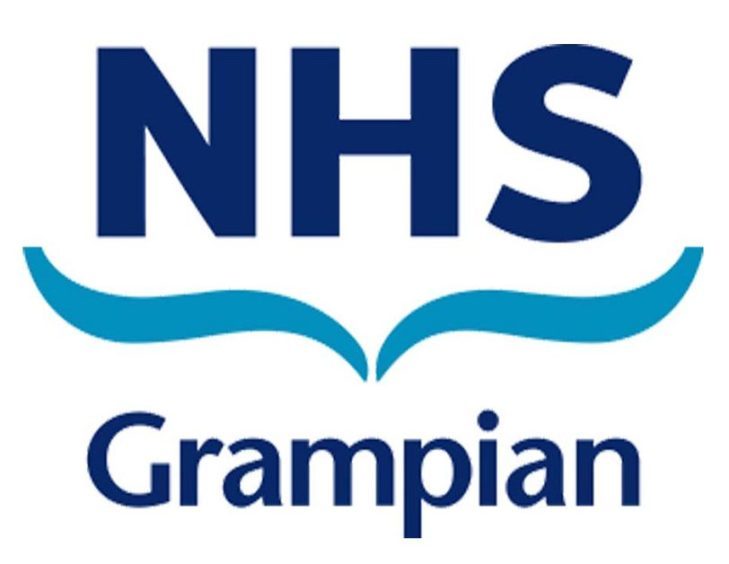 This week, the P&J reported the shocking statistic that three chronic pain sufferers died while waiting for specialist treatment in the NHS Grampian area.
These horrendous cases emerged as part of a wider pattern of long delays affecting an increasing number of patients.
Official figures from ISD Scotland showed that the number of people with chronic pain waiting for longer than the 18-week target for treatment increased from 18% last June to 54% in March 2018.
This was particularly frustrating for me as I had raised this issue in January at First Minister's Questions. I asked Nicola Sturgeon when people in the north-east might expect to see some improvement in waiting times.
At that point, only 32% of patients referred to a pain clinic in Grampian were seen within the 18-week target – less than half the Scottish average of 67%.
In response, about a month later, I received a letter from Health Secretary Shona Robison in which she said she "fully expects there to be improvement this year".
Ms Robison went on to say there would be additional clinics on offer in the Grampian area, that clinical recruitment had been "advanced" and that a service planning review was being carried out and would be completed by March 2018.
However, this week's statistics show the problem is getting worse, not better.
Given the direction of travel of the past 12 months, and the fact that the majority of people still waiting for treatment at the end of March had already waited longer than 18 weeks, it seems unlikely that there will be any significant improvement in waiting times this year.
This is quite clearly a failure on the part of the SNP government to live up to the assurances made by senior ministers to turn things around.
It is also yet another example of public services struggling in Scotland while the SNP focuses relentlessly on independence.
There crux of this issue in Grampian is around funding.
Although money is by no means everything when it comes to healthcare, the north east receives the lowest amount per head of population in Scotland.
Research by my office has found there is a direct link between this low level and poor performance in measures such as waiting times for operations.
This is no criticism of our hard-working and dedicated staff at NHS Grampian.
But the simple fact is that our health board has been under-resourced by this SNP government for far too long.
The financial challenge is then compounded by staff shortages.
For some time now, the health board – and indeed other public sector bodies in this area – has struggled to recruit and retain key staff.
The health board has tried everything in its power to attract more people to come and work in this area, but there must be more support from the Scottish Government.
The SNP has been in charge of health services in Scotland for ten years now. It is about time that they took full responsibility for this poor performance.
************************************************************
The 2021 Holyrood elections are a long way off – and I'm sure most voters will be happy if they are not asked to go to the polls again before then.
However, the Scottish Conservative team is hard at work developing new policies in advance of that election.
That means looking at ways in which we would improve things in this country.
We feel the SNP government is too focused on independence and is failing in a number of areas – on education, the NHS and the economy in particular.
We are preparing a detailed policy platform for an alternative government for Scotland.
Personally, I believe society flourishes when we put personal responsibility, traditional values and strong families first.
We should always look to reward those who work to make their own and their families lives better, while providing a safety net for those that are unable to do so.
I also think there is a growing consensus – across all parties – to take further action to protect our environment.
Finally, any policy should be developed with a view to fixing problems.
We need solutions, not half-baked ideas thrust upon the public without first assessing the impact they will have.
************************************************************
This weekend I will visit Castle Fraser, which is one of the few spots in Scotland where you can reliably see a very beautiful and rare creature.
The Northern Damselfly is on the Endangered British Red List and can only be found in Deeside, Speyside and Perthshire.
You may have seen one – the blue and black male has an ace of spades at the top of the abdomen, while the female is pea-green and black.
Their larvae live underwater for two years and the adults are on the wing in June and July.
I'm sure Sunday will be an excellent time to see them.
Recently I spoke to the British Dragonfly Society's Scottish conference about what we in the Scottish Parliament can do to protect these precious habitats.
Scottish Environment LINK has since launched its 100-day 'species champions' initiative and I'm delighted to take part.
One in 10 Scottish species are endangered in some way and it's our responsibility to make sure the public realise that, and to put strategies in place to allow them to flourish.
So, what needs to happen? More surveys to check on the condition of known sites, improving degraded ones, and locating new areas where the northern damselfly can be found.
********************************************************