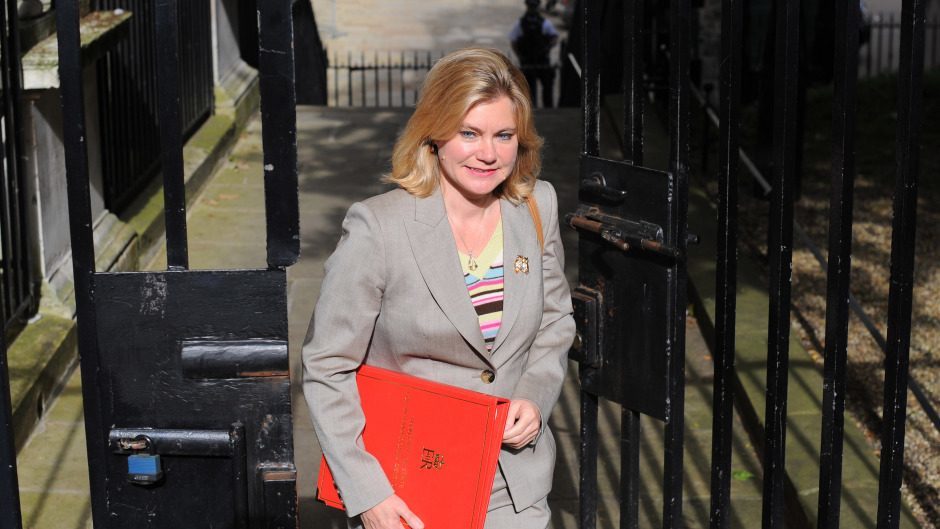 Heathrow expansion could cost Aberdeen airport more than 1,100 flights by 2030, according to government figures.
The projections based on Department for Transport data have been highlighted ahead of a controversial Westminster vote on whether to allow a third runway to be built at the west London airport.
The plans have been backed by all Scottish airports and chambers of commerce and the Scottish Government has signed a memorandum of understanding with Heathrow supporting its expansion.
But now, Putney MP Justine Greening, whose constituency lies under the Heathrow flight path, has flagged up data showing Aberdeen could lose more flights than any other Scottish airport.
Aberdeen is listed as dropping 1,189 flights by 2030, which is twice as many as Edinburgh, which is set to lose 488, with Glasgow falling by 971 and Inverness 53.
Ms Greening said the analysis showed allowing Heathrow to get bigger would mean regional airports would lose out and could only be supported using government subsidies.
She added: "To use taxpayers' money to support a private company to become more like a monopoly to grow and stifle competition everywhere else in the UK seems nonsensical.
"To have a strategy that centres on London at the direct expense of connections for the rest of the UK also seems wrong."
Ms Greening, Conservative, also warned the Heathrow plans for a UK hub airport were out of date now technological advances meant the industry was moving towards direct flights from cheaper regional airports.
She said: "Why should people living hundreds of miles outside London have to travel there, requiring extra time and expense, when we could actually be delivering more connectivity on people's doorsteps?"
Ms Greening's statements came the day after neighbouring MP for Chelsea and Fulham Greg Hands quit his role as junior trade minister over Theresa May's insistence she would whip Conservative MPs to vote in favour of the plans.
Scottish political parties did not appear to be swayed from their previous stances by the figures, with the 13 Scottish Conservative MPs planning to vote in support of the third runway.
All 12 Liberal Democrats will vote against the third runway as planned and Labour MPs will be given a free vote.
The SNP position remained non-committal but Westminster leader Ian Blackford told journalists earlier in the week he was still considering the options.
An Aberdeen Airport spokeswoman declined to comment.