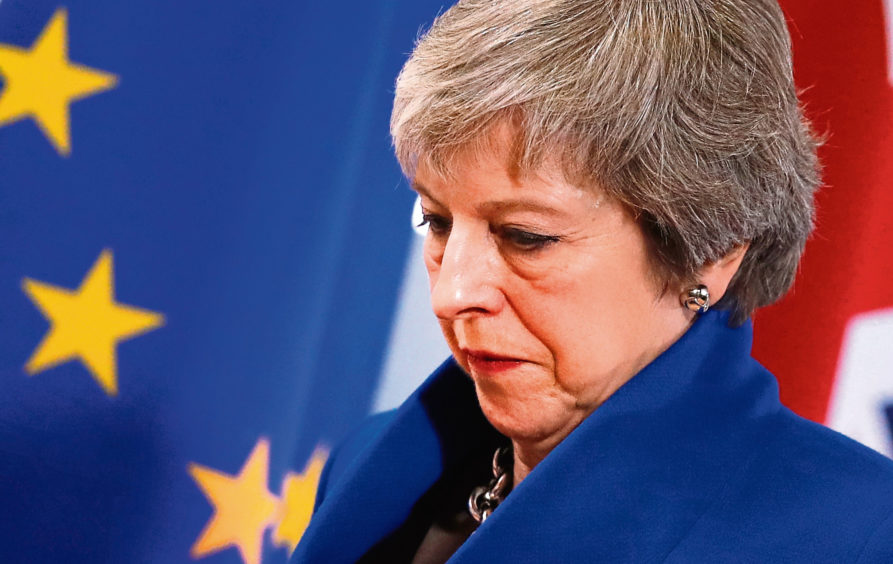 'If you can fill the unforgiving minute with 60 seconds' worth of distance, run…"
This line from Rudyard Kipling's If gives me goose pimples every time I hear it.
The poet came under scrutiny earlier this year when Manchester University students scrubbed his words off a building – claiming he stood for the "opposite of liberation, empowerment and human rights" – and replaced them with Maya Angelou's Still I Rise.
My obsession with the latter is hardly a secret – we named our daughter after her.
But while Kipling may have fallen out of favour in some quarters – and I'll leave it to others for now to argue over whether he was a racist, misogynist and imperialist – that quote in particular remains special to me.
Its sentiment has helped me through some long days and tough personal times.
Quite unexpectedly, the words popped into my head on Wednesday as Theresa May faced the Tory coup to oust her as leader.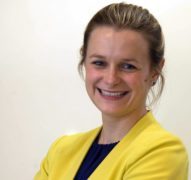 Whatever your opinion of her or the Brexit deal, she has certainly put in her share of "distance run" since becoming Prime Minister in 2016.
And that seems to have gone down well in the wider world outside the Westminster bubble.
In the busiest of weeks, I managed to squeeze in a quick phone call to thank one of my older relatives for an especially lovely Christmas card.
After a quick catch-up, he was keen to tell me how sorry he felt for Mrs May.
"She's doing her best for the country," he said. "They need to give her a break."
Obviously, this is merely one anecdote, but it's an attitude I've come across quite regularly over the past few months.
On a human level, it's easy to understand why some people feel like that.
I was hit with a pang of compassion when I saw Philip May watching his wife at Prime Minister's Questions, sat very deliberately in an area of the gallery where she could see him, as she navigated the session in the hours before the confidence vote.
And I do genuinely believe this sense of duty she frequently refers to weighs heavily on her.
However, it's also important to remember she willingly – and ambitiously – signed up to be head girl in full knowledge of the task that lay ahead.
Moreover, as former Education Secretary Justine Greening said in the emergency debate on the decision to defer the Commons Brexit deal vote: "What matters to people outside here is not effort but results."
I don't think many would contest how much of herself Mrs May has given to this process. As someone who has always been a try-hard, I recognise that diligence in her.
But the problem is she needs to be able to deliver.
And at the moment it doesn't look like Mrs May will be able to "finish the job", to use her turn of phrase.
Yes, she succeeded in seeing off the rebellion by her own MPs, but only after accepting she would not lead the Tories into the next general election.
Furthermore, the revolt was sizeable, with 117 – more than a third of the parliamentary party – saying they had no confidence in her in the secret ballot.
So, while temporarily strengthened in that she now cannot be challenged in this way for a year, Labour – or the other opposition parties – could yet (and probably will sooner rather than later) table a confidence vote in the UK Government.
Because the bottom line – unchanged by the events of Wednesday night – is that the Prime Minister still needs to get parliament's approval for the negotiated withdrawal agreement and political declaration.
And with EU leaders insisting the deal is not up for renegotiation, it will be a tall order to secure sufficient reassurance that the UK won't be tied indefinitely to EU rules via the backstop arrangement – a last-resort measure to avoid a hard border on Ireland – to satisfy MPs in any tweaked second offering.
Additionally, they heard yesterday they will have to wait until the New Year to have their say, fuelling the already-visible anger at the way parliament is being treated.
Mrs May clearly hopes to step down on her own terms once she has "seen Brexit through".
But – despite surviving to fight another day with the promise she will go before 2022 – the date and scenario of her departure remain outwith her control.
Amid the various calls for a People's Vote or for Article 50 to be extended to allow more time to reach a consensus, we can definitely expect further drama, perhaps as soon as Monday, when Mrs May will have to update MPs on the latest European Council summit, held in Brussels today and yesterday.
As a reporter, it's easy – while trying to stay on the bucking bronco that Brexit has become and grasp the implications of every cough and spit – to get swept up in all the commotion.
There's no denying that the job can be exhilarating at times like these.
But it's important not to lose sight of the bigger picture.
Thankfully, I find reminders are never far away.
I jumped in a taxi on Wednesday night as I couldn't face the cold walk home from the Tube after another eventful day.
My lovely driver, an older Algerian man who has lived in the UK for decades, had the radio tuned to the news.
"My ears have been glued to this all day," he said. "I can't stop listening."
And after a brief chat about my work, he shared his worries about the unfolding situation, chiefly the prospect of no deal.
It was a humbling seven minutes.
We must not forget what's at stake for us all.