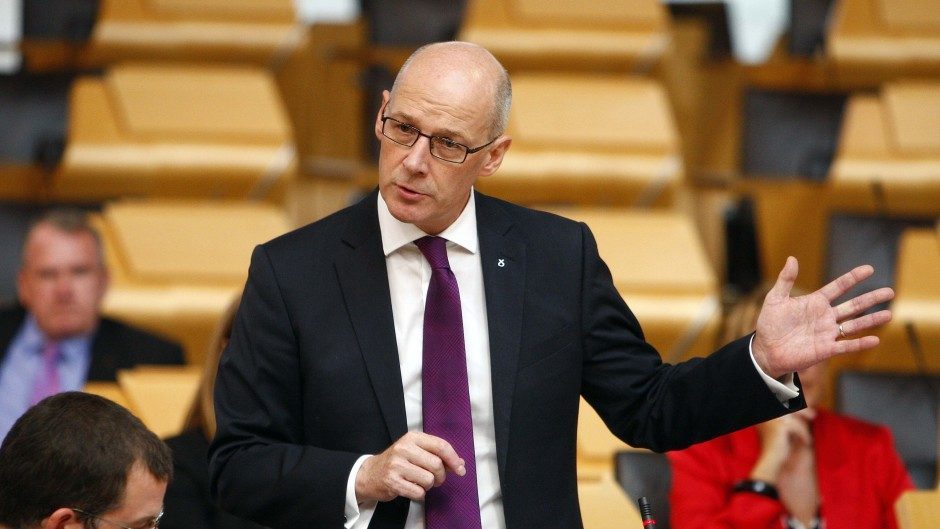 Education Secretary John Swinney is facing fresh calls to scrap primary one tests after a damning Holyrood report into the controversial assessments.
The Scottish Parliament's Education Committee found that the introduction of the tests for four and five-year-olds was "compromised" because of the speed with which Scottish National Standardised Assessments (SNSA) were pursued.
The MSPs' report, based on a committee investigation, also found there was "inconsistency" between organisations when it came to how they viewed the purpose of the SNSA.
The report suggested the Scottish Government should look into reintroducing the Scottish Survey of Literacy and Numeracy (SSLN), which was scrapped by ministers under controversial circumstances.
The SSLN had showed declining standards of literacy and numeracy before it was abandoned.
The report said: "The committee is concerned at the loss of rigorous national performance data that assisted Parliament and wider society in holding the Government to account for its performance on education and allowed for transparent scrutiny of the education system."
The committee added the Scottish Government should undertake an assessment of the workload implications of SNSAs, which take up a "substantial amount of teaching time".
The report warned that the government, local authorities and schools should expect demands for SNSA data under Freedom of Information legislation which could be used to judge school performance.
Officials argued the government should give clearer guidance on the tests and reassure parents, teachers and pupils that they are not "high stakes".
Last year, the Scottish Parliament voted to scrap the SNSA, but the vote was "non-binding" on the government.
Lib Dem education spokesman Tavish Scott said: "This report shows that there was no evidence for the imposition of testing in Scotland's youngest school children.
"The assessments were poorly thought through and badly implemented. This all-party report paves the way for primary tests to be scrapped altogether.
"The Scottish Government should have used teacher experience to inform their education policy to begin with. Instead, ministers created policies to match their speeches.
"The least the government can do at this point is listen to teachers and scrap these assessments."
A Scottish Government spokeswoman said: "We will consider the recommendations in full and respond in due course."