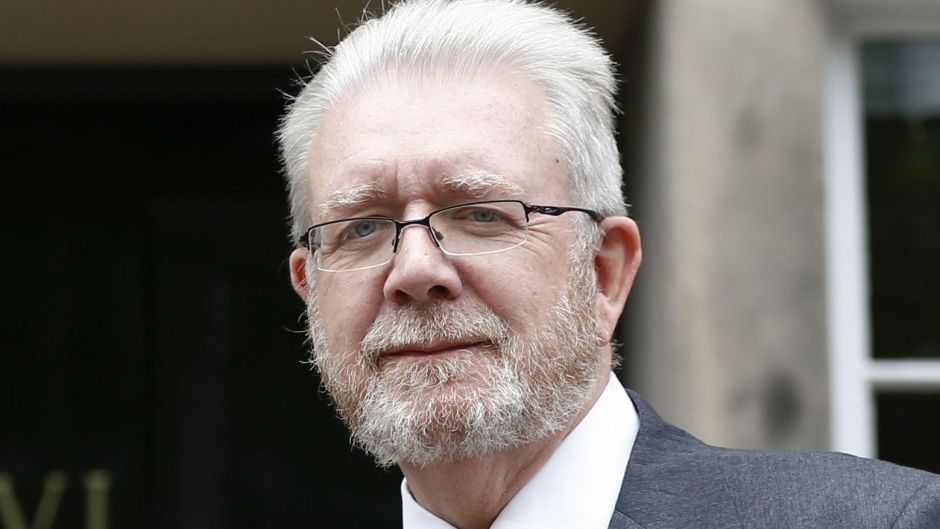 Holyrood last night passed controversial plans for a Citizens' Assembly despite opposition fears that it would act as a "Trojan Horse" for independence.
Eighty-six MSPs voted for the Scottish Government's proposal by backing Constitutional Secretary Michael Russell's motion supporting its creation.
Five MSPs voted against it and 29 abstained.
An amendment by Lib Dem leader Willie Rennie, regretting the Assembly was announced by ministers as part of a package to achieve independence, was defeated by 34 to 86.
Opposition MSPs noted that co-convener of the Assembly David Martin, the former Labour MEP, had suggested it had been a mistake to combine its announcement with indyref2 legislation.
But Mr Russell said: "If we are to row back from the Brexit impasse we must listen to new voices in new ways.
"We  must pay attention, focus and understand. Then we must act.
"I believe that adding citizens' assemblies to our civic and democratic structures is a natural step for this open and more inclusive parliament."
Critics of the proposal have questioned why members of the public should be recruited to discuss political issues when elected politicians are paid to attend Holyrood to run the country.
In the debate, Tory MSP Rachel Hamilton said: "This Citizens' Assembly is no more than a Trojan Horse.
"At first glance it is a benign chance to let the public have a say, mired with a hidden agenda.
"It is another chance for the SNP to push their independence plan, this time in the form of a Citizens' Assembly."
Lib Dem leader Willie Rennie said: "If the SNP were serious about forging consensus on climate change, we would gladly take part.
"Sadly this Citizens' Assembly is nothing more than an attempt to sew some new patches on the SNP's dodgy case for independence."