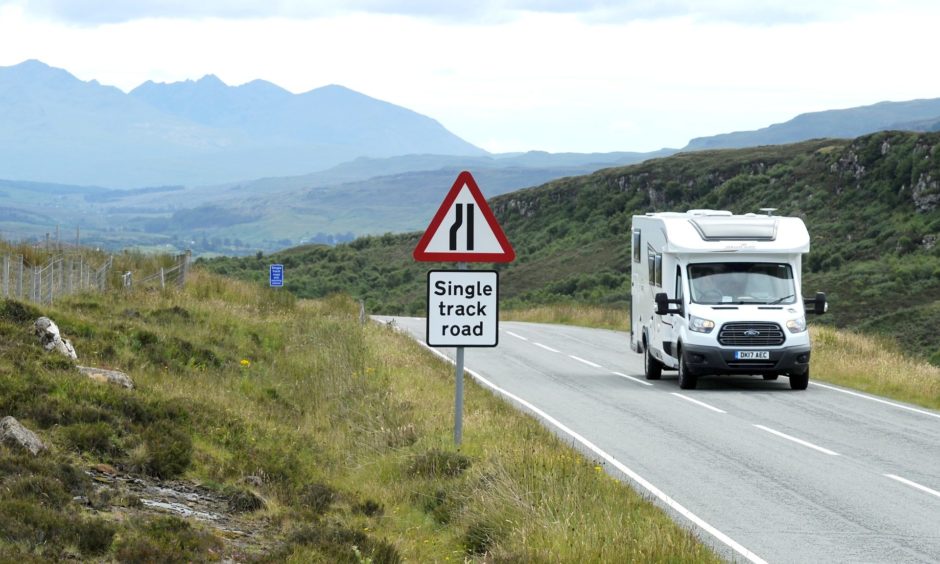 Coronavirus has exposed the "unsustainable" impact of second homes and holiday lets on rural Scotland and could trigger renewed demands for change, it has been claimed.
John Finnie, Scottish Greens MSP for the Highlands and Islands, predicted that greater regulation would follow the pandemic, because it had laid bare an economic imbalance in some areas and heightened community awareness.
But local tourism chiefs dismissed the idea of targeting second homes in the wake of the current crisis as a "reversal of logic", insisting the lockdown had only underlined the importance of visitors to restaurants, ferries and other facilities in rural areas.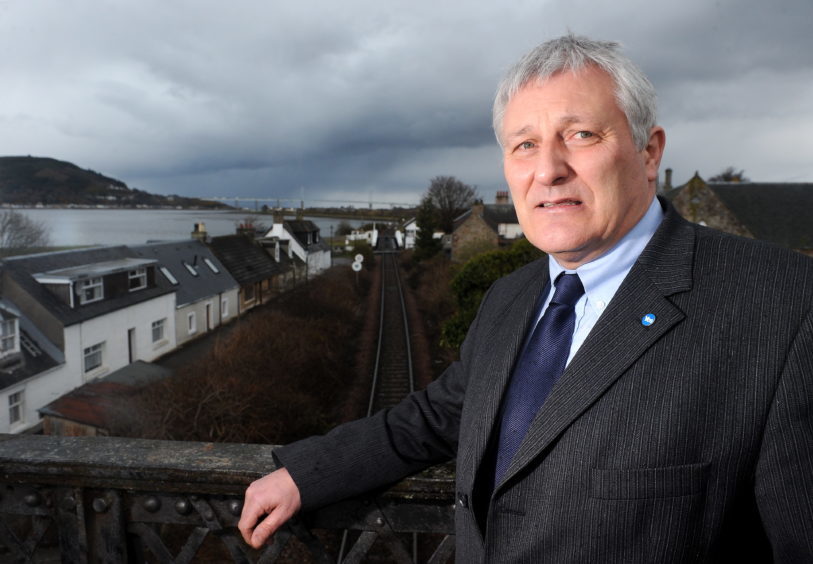 Holiday-makers have been widely condemned in recent weeks for flouting government guidelines by escaping cities and heading for their second homes in beauty spots.
Local politicians and community leaders in areas such as the Highlands and islands had warned them that they risked spreading the infectious disease to fragile communities where local populations are often largely elderly and hospitals are relatively basic.
The issue dominated headlines for days after Dr Catherine Calderwood, the nation's chief medical officer, resigned after being caught defying her own advice by visiting a second home in Fife.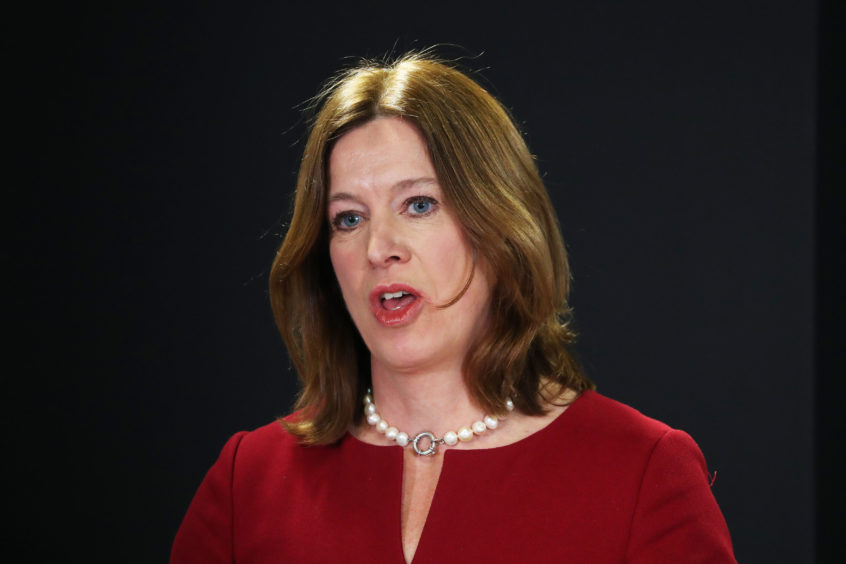 The rapid rise of Airbnb and other short-term accommodation providers has also been highlighted during the pandemic.
Tourism is worth billions of pounds to the Scottish economy, and is a key employer in rural areas.
But the recent row about people travelling to holiday houses appears to have intensified an existing debate, which is complicated and sometimes heated, about the economic and social impact of relying on the spending of tourists and second home-owners.
Holiday home-buyers have long been blamed for pricing young families out of the local market, but it has also been argued that there would be almost no residents left in some corners of the country if it was not for those splitting their time between locations.
I sincerely hope that when we emerge from this pandemic that there can be a renewed interest in protecting rural communities."
Mr Finnie, rural economy spokesman for the Scottish Greens, believed that in the wake of the coronavirus pandemic the focus in rural areas should shift towards building a more sustainable future for communities.
"The boom of holiday homes in recent years has put a lot of pressure on housing provision in the Highlands and islands, contributing to soaring rents, and the current public health crisis has shown how much of an impact it has also had on our communities," he said.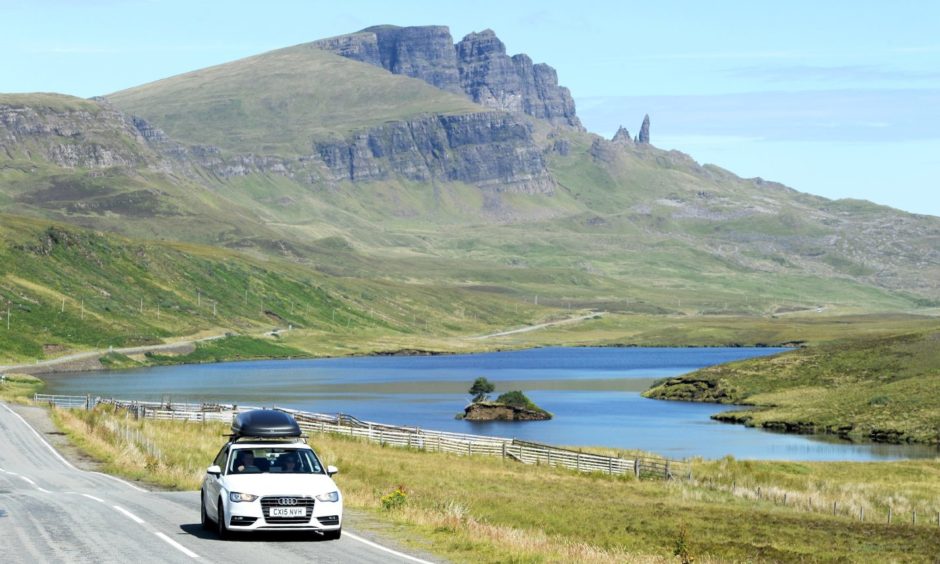 "We've seen increased awareness from the public on the scale of second homes and the short-term let sector, with unprecedented pressure being put on commercial let companies like Airbnb, where properties were unbelievably still being advertised until very recently.
"I sincerely hope that when we emerge from this pandemic that there can be a renewed interest in protecting rural communities to ensure there is adequate affordable housing, transport links and access to services, so that we don't allow these locations to be reduced to merely unsustainable visitor attractions.
"That will require more regulation."
Delighted to learn that local tradesmen are refusing to do post-winter work for people returning to their second homes. Second home owners from the cities should not be in highlands at this time. Please, stay at your main home until this crisis is over. What's not to understand?

— Cameron McNeish (@CameronMcNeish) April 7, 2020
As reports of people visiting Highland holiday homes and second homes in our communities continue to come in, I share your frustration and disgust at this selfish behaviour. To those who have been in touch on this today, I will get back to you as soon as I can. (1/4)

— Drew Hendry MP (@drewhendrySNP) April 10, 2020
The prospect of greater regulation was criticised by Rob McKinnon, chief executive of the Outer Hebrides Tourism trade body, however.
"There have been epoch-changing insights into our society in the past month, so I am surprised to hear that second homes regulation is top of the list of ideas for a post-Covid legislative agenda," he said.
"If anything, this crisis shows the importance of tourism to the Highlands and islands – to its restaurants, its ferries, its facilities – and just how much its absence affects general economic activity.
"But in the biggest reversal of logic, since Jeremy Corbyn claimed he won the election, the objective isn't to get an industry whose success is core to the region from its knees back on to its feet but to find ways to regulate it more."
There is also a need to turn down the hostility towards tourists and the `scourge of the Highlands -Second Home Owners" . I am missing my home in Ardnamurchan , but tbh beginning to dread going back .The outpouring of hostile aggressive hatred is very offputting.

— Caroline Castle (@Prospectally2) April 13, 2020
Sorry people who own Second home in places in #cornwall #devon #peakdistrict #scotland have the RIGHT to go to their home. They pay taxes, keep house prices high, and bring in tourism. Idiots who say 'go home' your area would be nothing without the investment of 'Londoners'.

— Sam (@sammcals_) April 10, 2020
There were 2.62 million homes in Scotland in 2018, and about 25,000 of them were second homes, 1% of the total, with a further 83,400, or 3.2%, classed as vacant.
In 2018, Argyll and Bute was the council area with the highest percentage of dwellings that were second homes, at 6.7%, followed by the Western Isles, at 5.6%, the Orkney Islands at 3.6% and Highland at 3.3%.
There were 3,829 second homes in Highland, 3,131 in Argyll and Bute, 2,392 in Fife, 1,809 in Edinburgh, 1,538 in North Ayrshire, 1,437 in Dumfries and Galloway, 1,244 in Aberdeenshire, and 1,081 in Perth and Kinross.
The number of second homes has actually been falling, decreasing by 700, or 2.8%, from 2017 to 2018.
The trend has been linked in large part to re-classification of such properties, following on from legislation introduced by the Scottish Government in 2013 which allowed local authorities to increase the council tax payable on certain empty properties.
Second home-owners received a discount on their council tax, but in 2005 local authorities were given the power to vary it to between between 10% and 50%, and since 2017 they have also been allowed to remove the discount completely.
In the year after the changes, 14 out of the 32 local authorities had scrapped the council tax discount on second homes, and the remaining 18 had opted for a 10% discount.
Meanwhile, an "additional dwelling supplement" was introduced in April 2016 for people buying second homes and buy-to-let investments, and it increased from 3% to 4% last year.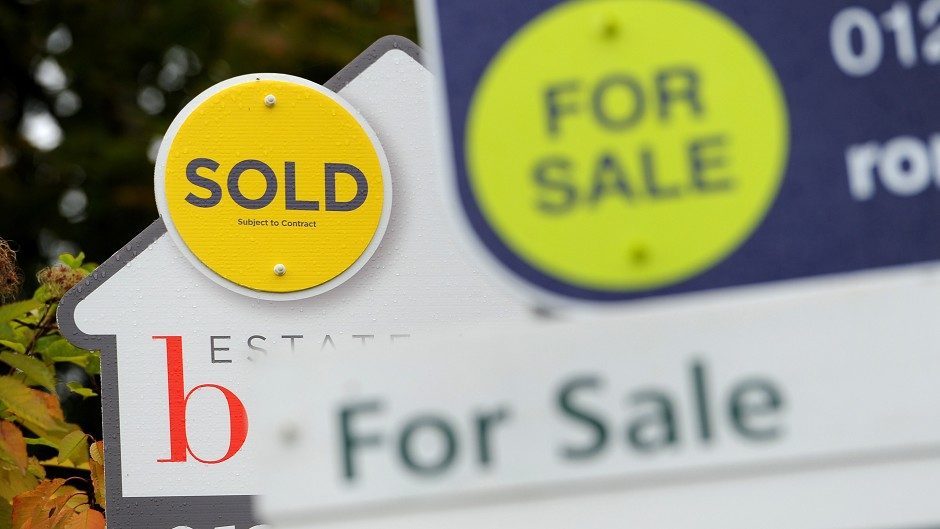 Donald Cameron, Scottish Conservative MSP for the Highlands and islands, said decision-makers had to strike a balance.
"We require a balanced approach to this issue as many businesses in the retail, leisure, and hospitality sectors rely on visitors to our region, and that includes people with second homes who also contribute to the local economy, and to public services by paying council tax," he said.
"That said, we need to protect local communities and the people that live and work here full time, to ensure they are not crowded out by a preponderance of second-homes and holiday rentals.
"That's why new housing developments must include ample provision for affordable housing so that young people have a chance to find a home locally and are not obliged to move away."