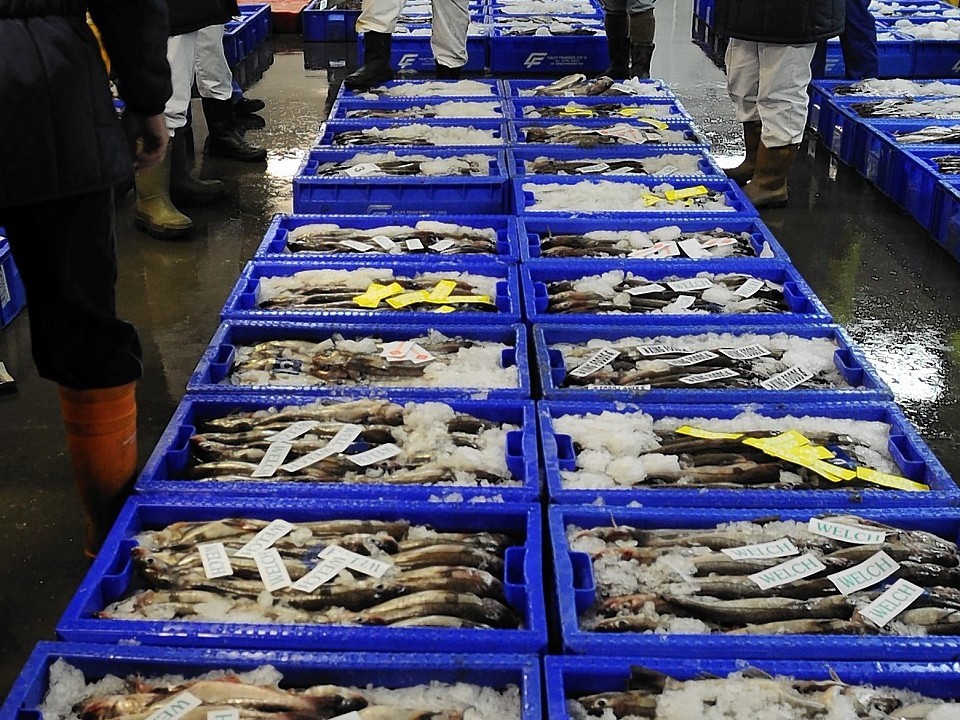 Scotland should not slap a ban on a transfer of fishing quotas with other parts of the UK, according to Fisheries Minister George Eustice.
Scottish Fisheries Secretary Richard Lochhead believes the sale or lease of quotas threatens Scottish livelihoods and has imposed a moratorium until a public consultation is completed.
MSPs heard yesterday that the transfer of quotas works in Scotland's interests allowing large producers to match fishing opportunities with available fish.
Mr Eustice told the rural affairs, climate change and environment committee: "I don't think it would be in Scotland's interest to withdraw from that and have a much smaller quota allocation and be denied the flexibility to trade that with the rest of the UK."
SNP MSPs complained that Scotland does not receive its fair share European funding.
They pointed out that Scotland lands two-third of the UK's fish but is due to receive just under half of the UK allocation from the new Maritime and Fisheries Fund. Scotland also lands 7%-8% of all European fish but gets just 2% of EU funding.
Mr Eustice said the UK split of EU funding was agreed among the devolved administrations.
How the EU allocated money was far from clear, he said, but it took in a series of factors, including convergence funding to help less developed member states and poverty.
The committee heard that fish landings were not the sole criteria and other factors were involved such as over capacity, poverty and allocations to help countries implement reform of the Common Fisheries Policy.
When new funding is expected to be announced this week, the UK is expected to get more for data collection and enforcement work.