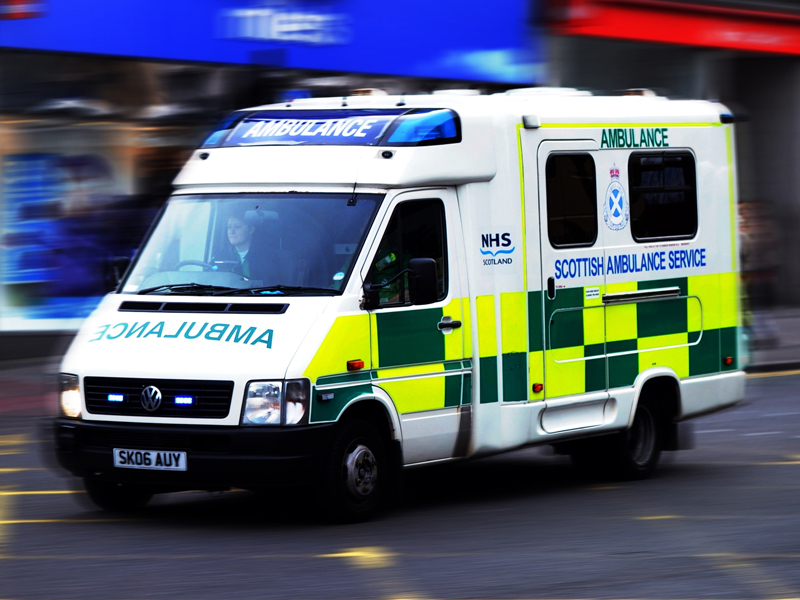 The Scottish Government has been urged to ensure emergency service drivers are able to do their jobs without fear of "unfair" prosecution.
North-east Labour MSP Lewis Macdonald called for action after charges against an ambulance driver accused of driving carelessly as she responded to a 999 call were dropped – eight months after the incident.
Kristine Hutchison was on her way to an emergency when she drove through a red light at the junction of Beechgrove Terrace and Rosemount Place in Aberdeen at less than 10mph.
The ambulance's flashing blue lights and sirens were on – but it collided with an oncoming car which failed to stop or pull over to let it pass.
Car driver Niamh Maloney was injured, and Ms Hutchison was charged by the police with driving without due care and attention.
Politicians and union representatives claimed lives were being put at risk as a result of growing concerns among emergency workers who fear they may be prosecuted for simply carrying out their jobs.
The case against Ms Hutchison was dropped less than a month after on-duty police firearms officer John Kearney was given an absolute discharge for driving dangerously en route to a potentially life-threatening incident.
Mr Macdonald has lodged a series of parliamentary questions for Justice Secretary Kenny MacAskill in an attempt to stop other blue light workers being unfairly treated.
He has told the SNP minister that the cases have "caused great concern among emergency service drivers, and among the general public".
Mr Macdonald said: "Grampian has seen two high-profile cases in recent months.
"Kenny MacAskill has questions to answer about why these drivers were even charged in the first place.
"I want to know whether the guidance on these matters has changed since the creation of Police Scotland."
Mr Macdonald said if he needed emergency care he would like to think the emergency services were doing everything they could to get to the scene quickly and safely.
"The last thing we need is risk-averse emergency services, and the public need to know what is going on," he added.