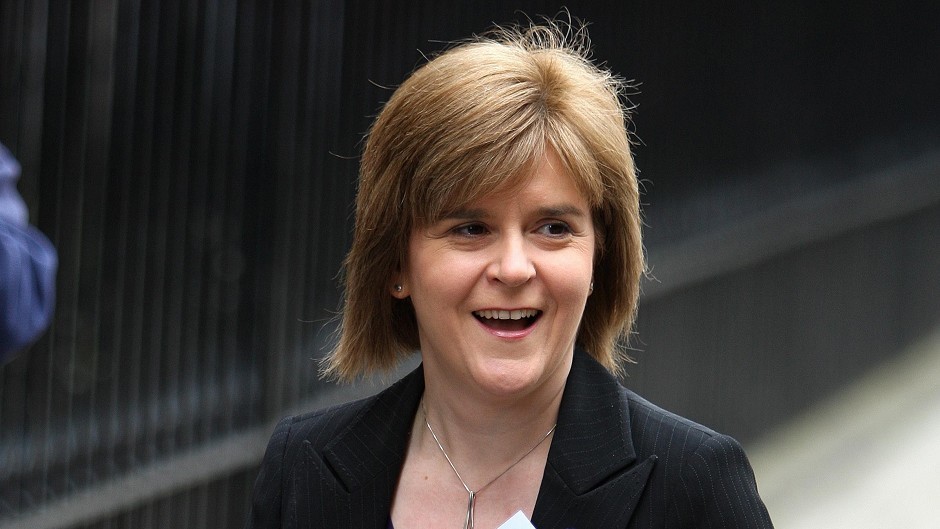 Food aid projects across Scotland are to benefit from a share of £500,000 in funding.
A total of 26 projects will be allocated cash from the Emergency Food Fund to help people who often have to choose between feeding their families and heating their homes.
Many people who turn to food banks for help have been plunged into debt because of the so-called bedroom tax, benefits sanctions, and delays to the payment of crisis loans.
Food bank charity, the Trussell Trust, said the number of people in Scotland using food banks had soared by 400% in the last 12 months.
It revealed that 26 new facilities were opened in 2013-14 and benefited 71,428 adults and children – up from 14,318 the year before.
Deputy First Minister Nicola Sturgeon will make a formal announcement on the funding in Glasgow today.
The move was welcomed by the Poverty Alliance group, which said there should be "no place" for food banks in 21st Century Scotland.
Director, Peter Kelly, said: "We cannot ignore the effects of welfare reform and figures published by the Trussell Trust last year showed that benefit delays and sanctions are pushing people into destitution.
"Alongside this, we have seen rapid growth in in-work poverty levels.
"It is clear that the current social security system is not working.
"Both governments need to rethink how we support people so that no one is left without enough money to provide food for their family in 21st century Scotland."
Last month a war veteran revealed he suffered a nervous breakdown and was left to "starve on the streets" after his unemployment benefit was stopped.
Nairn man David Kennedy, 42, a former military clerk attached to the Black Watch, said he was so poor he had to rely on food parcels to survive.
Moray MSP Richard Lochhead recently urged people to donate supplies to Community Food Moray.
The Elgin-based charity, which has handed out more than 865 food parcels since January, recently revealed they were often made up of cold produce because clients could not even afford to use their cookers, ovens and microwaves.
The Scottish Parliament will debate UK Government welfare reforms on Wednesday.