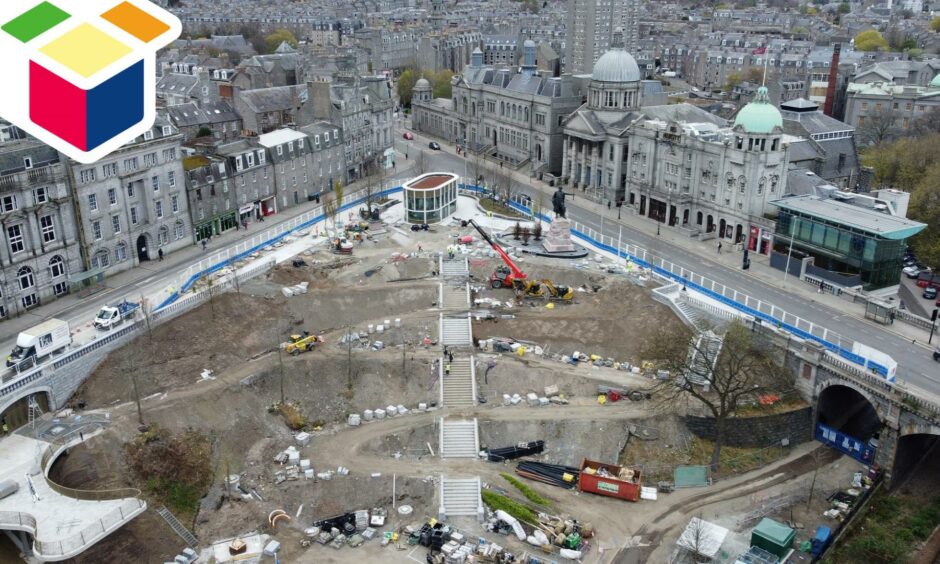 Aberdeen City Council bosses say contractors told them the so-called soft reopening of Union Terrace Gardens was doable "up until the last minute".
Finance convener Ryan Houghton said Balfour Beatty – the firm behind the £28 million project to refurbish the historic gardens – had indicated they would be able to finish work on the "top section" in time for Tuesday's event.
But at the 11th hour, the local authority revealed the "soft reopening" would no longer take place, blaming "supply chain issues".
That claim was branded ludicrous by political opponents.
Mr Houghton defended the administration during a special one-off Press and Journal election debate at their Marischal Square office.
The Conservative candidate for Airyhall, Broomhill, Garthdee, said: "I'm not on the shop floor of the construction of Union Terrace Gardens.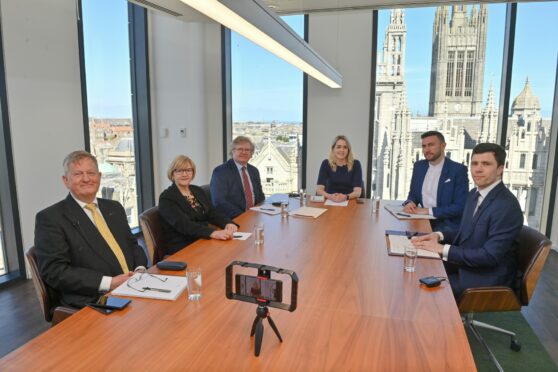 "Councillors have a strategic oversight position. Up until the last minute the advice we were getting was that this was doable and it would happen."
Meanwhile, the outgoing leader of Aberdeen City Council, who was also on the panel, dismissed claims a plan to reopen part of Union Terrace Gardens was an election stunt.
Speaking during the P&J debate, Ms Laing, said the council wanted to "give people a look into the gardens to see what is coming in the coming months".
The local authority had also intended to announce the tenant secured for the Rosemount pavilion during the event.
'I was incredibly disappointed'
On the definition of the "soft reopening", Mr Houghton said it is "when all the hard construction is complete and you look to open a part of the gardens up for access".
He added: "I was incredibly disappointed in yesterday and I think everyone in Aberdeen was disappointed in yesterday.
"As a principle we should all want Union Terrace Gardens to be a fantastic asset for the city.
"No one should take joy in it not being finished.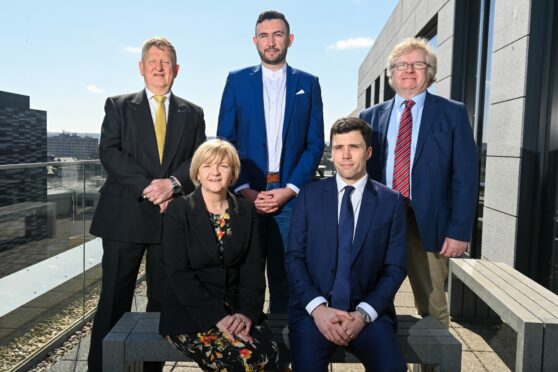 "It was known as early as last year that we had missed the planting season so it was never going to be green and beautiful.
"What we were hoping was the top layer would have been finished.
"I was down a few weeks ago on site with others and we were told we will get that in time for you.
"The issue is around delivery of supplies and my understanding up until the wire contractors were still reasonably confident they could get this finished and get that top layer finished.
"That didn't happen. It would have been unsafe."
'It has made us a laughing stock'
In heated exchanges, opposition members of the panel hit out at the ruling Labour, Conservative and Independent administration for the bungled event.
Guy Ingerson, Green candidate for George Street and Harbour, said the incident had "made a laughing stock" of the city.
He said: "It was announced because there was an election. There was going to be a soft opening because people are a couple of weeks away from voting and this will be a fantastic way to show off our achievements.
"Well unfortunately it's been very embarrassing. Not only for the administration but for our city. It has made us a laughing stock.
"To be honest we should be reflecting on this and getting it done and when it's ready then announce when we're opening this.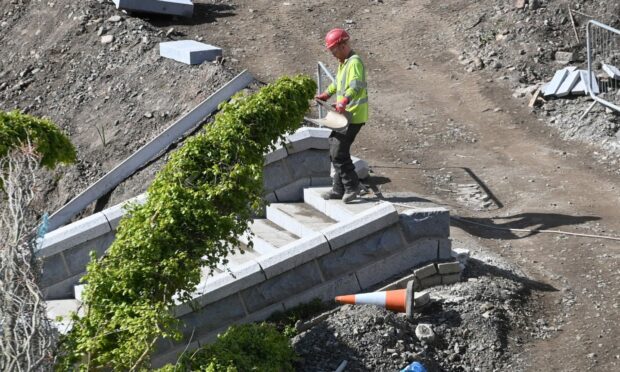 Alex Nicoll, SNP group leader, said he "found the answers given by Ryan and Jenny frankly ludicrous".
The candidate for Kincorth, Nigg and Cove, added: "For this explanation to be flown in front of us is actually taking the public for being thick and stupid.
"I think it's an appalling answer to give, they should have put their hands up and said 'it wasn't ready and we should have pulled it earlier, we did know earlier but we took it to the wire in some vague hope that it would all actually come good."
And Liberal Democrat group leader Ian Yuill said the "shambles embarrassed the council and embarrassed the city".
He added: "I only learnt about the opening not going ahead through the press and it was shocking."
But Ms Laing, who will leave the Town House in little over a week after choosing not to stand for re-election, hit out at her opponents for "talking Aberdeen down".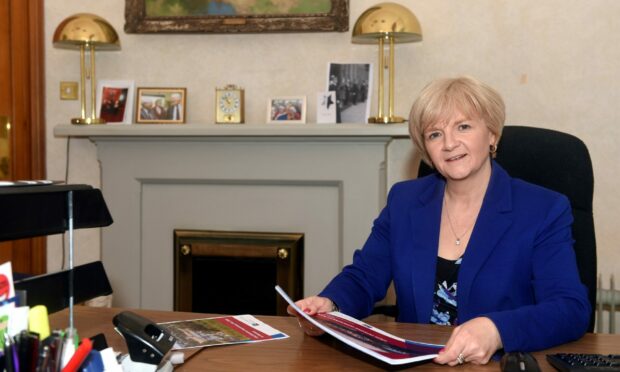 The council leader stood in for deputy Aberdeen Labour leader Ross Grant at short notice in the election debate.
How you can watch the full debate
The recorded event, which put readers questions to candidates, will be published on the Press and Journal website on April 29, ahead of voters going to the polls on May 5.
She said: "Instead of talking Aberdeen up and reflecting on the good things happening in Aberdeen, the art gallery, Provost Skene House, TECA, new housing, new schools, all that we get is the narrative around 'oh the project has taken a bit longer than we expected'.
"Well take a look around the country folks. Projects are taking a lot longer than people expected. People are having issues with supply chain."
A Balfour Beatty spokesperson said: "External factors such as Covid-19 and more recently material supply issues continue to disrupt construction projects across the UK.
"As we move towards the anticipated completion of Union Terrace Gardens this summer we continue to work with our supply chain to minimise these effects."
WATCH: Drone footage shows Union Terrace Gardens as 'soft opening' plans abandoned