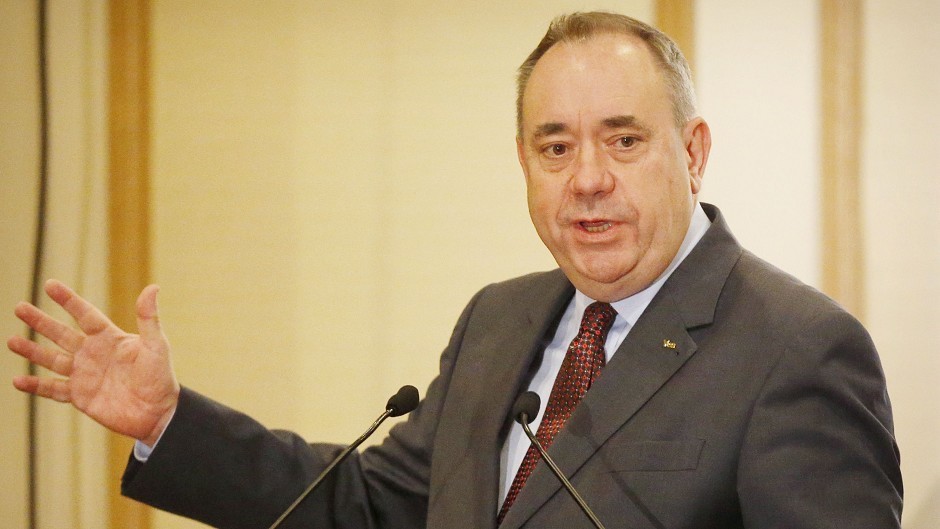 Former first minister Alex Salmond has said he will donate one of his salaries to charity if he is elected as an MP next May.
Mr Salmond has confirmed he will stand for the Gordon seat – a seat which covers some of the same areas as the Aberdeenshire East constituency he currently represents in his role as an MSP.
Mr Salmond set out his plans in a speech in Ellon, Aberdeenshire this afternoon and he confirmed: "If elected with a dual mandate for Holyrood and Westminster I will do as I have done previously and donate one of the salaries to support youth causes in the North East of Scotland."
The pledge is the latest of Salmond's charity gestures which most recently saw him donate his first minister's pension to the Mary Salmond Trust – a charitable group which he established in 2007 in memory of his late mother.