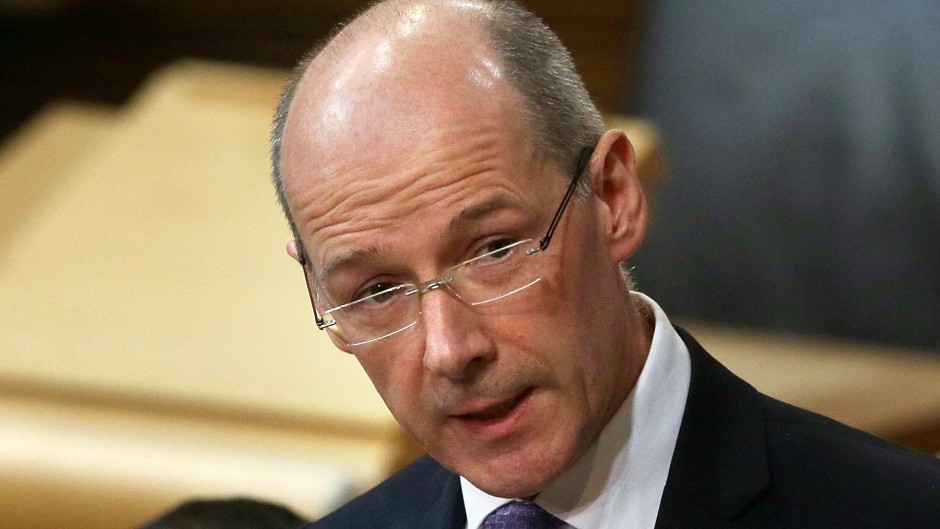 Tim Pauling
The Scottish Government could face court action over its threat to force councils to maintain teacher numbers.
Local authority umbrella group Cosla says it has legal advice which shows the SNP administration is acting "ultra vires" – or beyond its powers.
Council leaders want to use the advice as a bargaining tool, but there is potential for a full blown court battle if relations between both sides continue to deteriorate.
Cosla has thrown down the gauntlet as First Minister Nicola Sturgeon brings her Cabinet to Aberdeen today.
Council leaders were incensed when Finance Secretary John Swinney used his budget statement earlier this month to demand councils maintain teacher numbers in return for government funding.
The deputy first minister said £51million was available as long as local authorities "signed up to a clear commitment to protect teacher numbers" – but he threatened to claw back the funds from any council which failed to keep to the agreement.
Mr Swinney claimed he had been forced to lay down the law because of Cosla's failure to reach an agreement, a claim that has been vociferously denied.
Cosla chief executive, Rory Mair, said: "We have taken legal advice which suggests the government has a case to answer regarding the legality of their behaviour on teacher numbers and the imposition of this deal."
He added: "We think the whole approach the government has taken can be considered ultra vires, in the sense that the parliament sets out the purposes for which the local government finance order is to be used."
Hew added: "We don't think our first point of call is to go to legal action, we think our first point of call is to go to government and say these are the questions we think you should answer."
A Scottish Government spokesman said: "The Scottish Government is firmly committed to maintaining both teacher numbers and the pupil-teacher ratio.
"Despite the Scottish Government providing a further £10million of funding, bringing the total to £51million, specifically to support teacher numbers, Cosla failed to reach agreement on the terms of a national agreement, leaving us no alternative but to seek agreements with individual local authorities.
"Several councils have expressed a desire to meet ministers to discuss the offer, which we very much welcome."