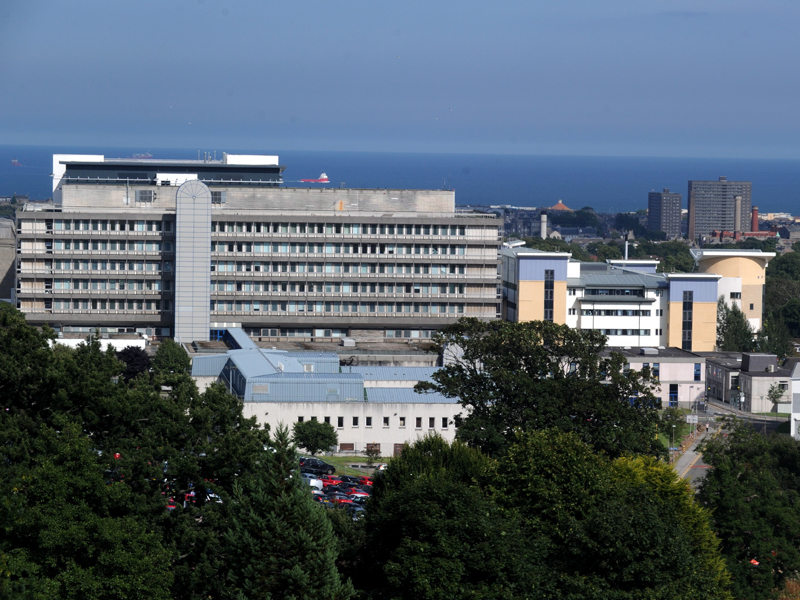 Patients are waiting longer to be treated in north-east hospital accident and emergency departments than they are in the Highlands.
Official figures published yesterday showed that 129 people were not seen within the four hour target timescale in NHS Grampian facilities during the week ending March 15.
A total of 1,943 people attended A&E departments and 93.4% of them were seen within four hours, missing the 95% target.
By contrast, the figures showed that 96.6% of 972 people admitted to A&E departments in NHS Highland hospitals were treated in less than four hours.
A total of 33 people waited longer than that timescale, with one patient seen within eight hours.
The NHS Grampian figures showed that 15 people waited more than eight hours for treatment at Aberdeen Royal Infirmary and two patients for more than 12 hours.
The situation in north-east hospitals was a slight improvement on the previous week, when 156 people out of 1,920 who attended A&E departments waited more than four hours.
A total of 91.9% of patients were seen within the target timeframe during the week ending March 8.
The figures for that period showed that 12 people waited more than eight hours.
North-east Labour MSP Richard Baker said: "Any improvement in these figures should be welcomed but the fact that more than 120 patients waited more than four hours and some over eight is still unacceptable.
"This is a result of the failure of the Scottish Government to provide fair funding for NHS Grampian and the fact we are still nearly 400 nurses short of the numbers we need."
North-east Conservative MSP Nanette Milne said she welcomed the progress being made, but added it was "concerning" so many people were being forced to wait more than four hours for treatment.
"Only with investment and innovative solutions will we see the waiting times brought down to a significantly lower level," she added.
A spokeswoman for NHS Grampian said the figures showed continued improvement, with more than nine in 10 people being seen within four hours.
"We hope to meet the 95% target in the coming weeks," she added.
"There is no one reason why patients have to wait more than four hours, it can depend on the level of activity in the department and hospital overall.
"The most seriously unwell or injured will always be seen sooner and complex patients requiring input from more than one speciality require longer time."
Health Secretary Shona Robison said the latest figures showed that A&E performance in NHS Grampian was above the national average of 92.2%
"While this is encouraging there is clearly still more to be done and this government is determined to improve performance, which is why we have been taking substantial action to ease pressure on the front door of the hospital, as well as concentrating on the timely discharge of patients," she added.
"This government has addressed the historic problem of underfunding for NHS Grampian. We have already protected and increased NHS Grampian's health resource budget, which has seen a rise of in the share of the health budget from 9.1% in 2006-07 to 9.7% in 2015-16.
"NHS Grampian's staffing numbers have also increased by 600 whole time equivalent posts. As announced recently, NHS Grampian will receive a £51.8million increase to its budget for next year, ensuring the board is well placed to deliver both a sustainable service for patients in the north-east and the improvements in performance around waiting times."