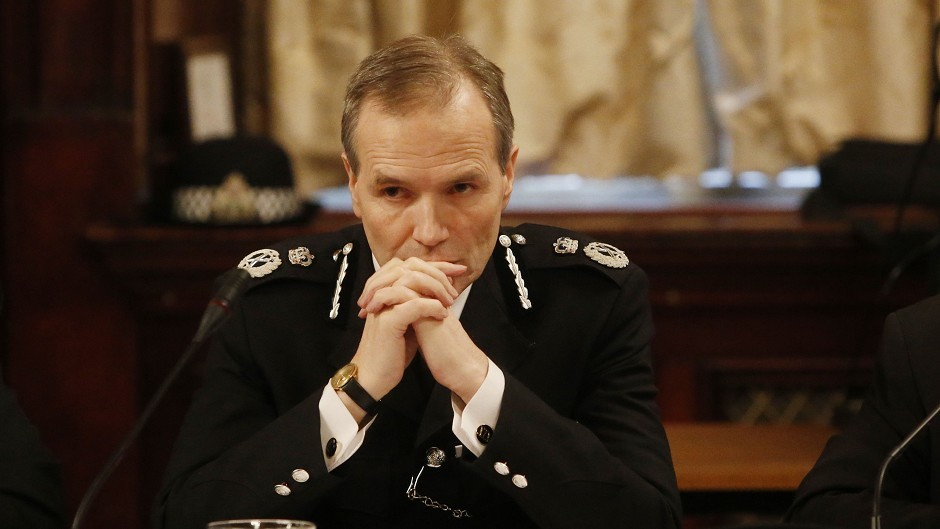 Senior Scottish Police officers were accused of being "incapable of being straight with their answers" yesterday.
Scottish Liberal Democrat leader Willie Rennie levelled the charge as pressure continued to pile up on Chief Constable Sir Stephen House over his performance.
It emerged yesterday Sir Stephen apologised personally to a caller who was left on hold for almost an hour by a police control room.
Mr Rennie said when he raised delays at the Bilston Glen control room, the police said they were answered in one minute, but that was only because it was by an answering machine and staff claim it took ages to speak to anyone personally.
He said a sergeant told the Scottish Police Federation, which both he and Ms Sturgeon attended: "Supersize control rooms are a disaster. Calls are constantly lost'.
The first minister said one caller was left waiting for 58 minutes after making a 101 call but it was due to a technical fault that cause the call to be repeatedly dropped to the end of the queue.
"The issue has been resolved and the chief constable has personally apologised to the individual concerned in that case," she said.
"101 calls to Bilston Glen are being answered, on average, in a minute. That is the case."
Mr Rennie said she need to "look into the veracity" of the explanation she had been given.
Police Scotland has faced persistent allegations of withholding critical information.
"I am increasingly concerned about the integrity and the practices of the leadership of Police Scotland," Mr Rennie said.
"She heard loud and clear yesterday on stop-and-search, on guns, on the information commissioner, on targets, the leadership of Police Scotland seem incapable of being straight with their answers – and now we have control rooms."
Ms Sturgeon pledged to look into Mr Rennie's additional concerns and urged MSPs to reflect on "the good work in very difficult circumstances that our police officers do".