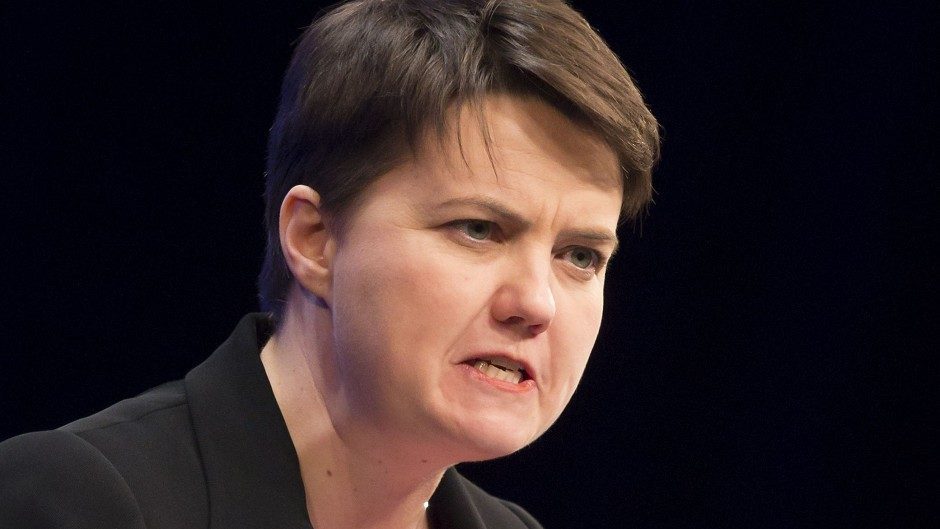 Missed appointments are costing north and north-east Scotland health boards more than £8million pounds.
Shock new statistics reveal that patients skipped almost 70,000 scheduled meetings with medical staff last year.
Patients at NHS Grampian and NHS Highland were by far the biggest offenders, with both reporting around 20,000 people who failed to turn up to a booking at least once during the period.
Almost a thousand serial no-shows snubbed five or more appointments in the 2014/15 financial year – costing the north and north-east health boards an estimated £120 each time.
Last night Scottish Conservative leader Ruth Davidson said missed appointments were "wreaking havoc" on hospital planning and accused the offenders of "showing contempt for our NHS".
She said: "Missing a hospital appointment can happen to anyone, and for a range of reasons.
"But when you're getting to the point where you are missing five or more in the space of just a year, something really has to be
done.
"That is costing the NHS thousands of pounds, wreaking havoc with hospital planning, and of course potentially harming the health of the patient involved.
"We've been critical of the NHS in the past for canceling appointments and procedures, so it's only fair we do everything we can to make sure patient no-shows are limited too.
"We need to find ways to ensure people turn up at the appointments that are made and stop showing contempt for our NHS, doctors and nursing staff."
An NHS Grampian spokeswoman said: "We appreciate that circumstances can sometimes lead to patients not being able to attend but strongly urge people to cancel when they know they won't be able to make it.
"Appointments left uncancelled result in wasted resources – inpatient appointments which are missed mean, for example, valuable theatre time is lost.
"All missed appointments, whether for inpatients or outpatients, mean that another patient doesn't get the opportunity to be seen as early."
A spokesman for NHS Highland said: "We understand that things crop up at very short notice and patients may not be able to make it along for their appointments.
"If they are unable to come along we would remind patients to call in and let us know. Not only would this provide staff with an opportunity to fit other patients into the empty appointment slots, but it will also help us reduce even further the time that people are waiting to be seen by local health professionals."